---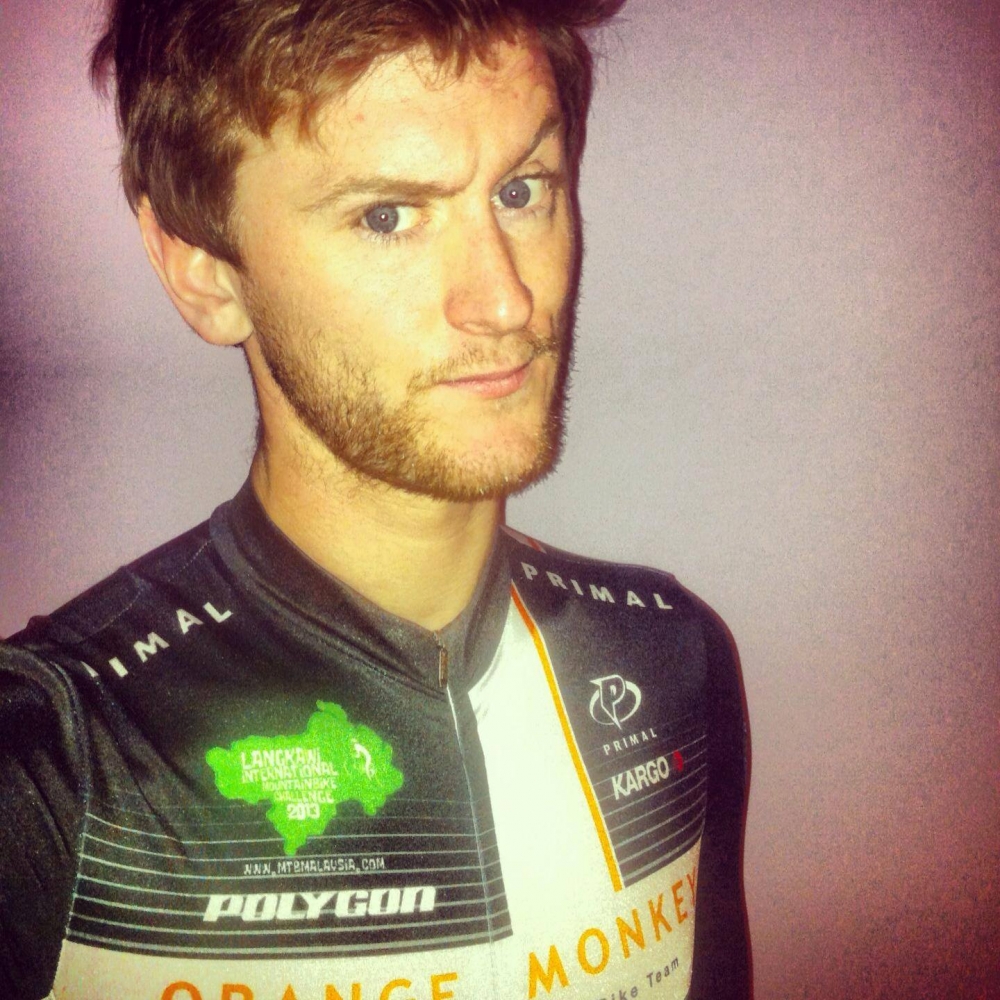 Rab becomes a Monkey
Share on Facebook
Share on Twitter
Published: 7th January, 2014
Rab Wardell joins Orange Monkey Pro Team for milestone 2014 season
Scottish Commonwealth mountain biker Rab Wardell has joined the UK's leading mountain bike cross country team for a milestone 2014 season. The Glasgow based racer was left stranded following a last minute announcement that his 2013 team, Trek Factory Racing, would be downsizing their cross country program to focus on the road, cyclocross and enduro market. Following talks with a number of teams and sponsors at the end of 2013 the perfect deal was struck with the Orange Monkey Pro Team.
'Orange Monkey' are about to embark on their 10th season and have grown to become one of the most well recognised outfits on the World Cup circuit. The UCI Mountain Bike Team has a reputation for developing talent and allowing that to flourish, and are a great fit for Wardell, now into his 10th season an elite racer. The deal gives a boost to the Glasgow based racers campaign to represent Scotland in his second Commonwealth Games to be held in Glasgow this summer.
Rab made his debut for 'Orange Monkey' at Dig in at the Dock, a leading cyclocross race in Scotland (finishing 4th after an early puncture), and will then contest the British Cyclocross Championships in Derby. Following this brief cyclocross campaign he will resume training for a heavy mountain bike program in South Africa and Europe running from March and into May. One of the key roles he will perform will be racing the Absa Cape Epic in South Africa alongside team mate Ben Roff. The time spent in South Africa will offer a number of Glasgow 2014 qualification opportunities including the opening round of the UCI World Cup in Pietermaritzberg, South Africa. The rest of the year will be a mix of British Cycling Cross Country Series, UCI World Cups and if selected for Scotland the Glasgow 2014 Commonwealth Games at the end of July.
'I'm really looking forward to the coming year with Orange Monkey Pro Team. Through 2012 and 2013 I've been impressed with 'Orange Monkey's vision and professionalism. To have the chance to join them in what is both our 10th year in the professional cycling is perfect. The program of races is just brilliant and offers me the opportunities I need to progress, as well as to earning the right to race for Scotland. It gives me the chance to travel, to ride and compete with people from different cultures and backgrounds, which is important to me.'
'It's exciting to be able to offer some assistance in the development of younger riders and I am really looking forward to racing the Absa Cape Epic with Ben Roff. He is improving all the time and was particularly impressive in Langkawi at the end of 2013. I'm sure that with Dave Fletcher, Ben and I in the Elite races at the British Cycling Cross Country Series we will be pushing to have riders on the steps of the podium at every round. It's going to be really interesting to see how Mariske and Billy develop this coming year as well. They've got so much talent!'
PR Manager, Paul Beales commented: 'Starting our 10th season Orange Monkey Pro Team are proud to boast some of the best talent Britain has to offer. We are delighted to add Rab to our roster of athletes and look forward to a successful 2014 campaign.'
Good luck to Rab and the team in 2014 from XCracer
Blogger Info:
--- Site starter and lover of the sport.
Read More By martyn
---
Disclaimer:
This blog post was written by a third party and their views do not necessarily reflect the views of XCRacer.com