---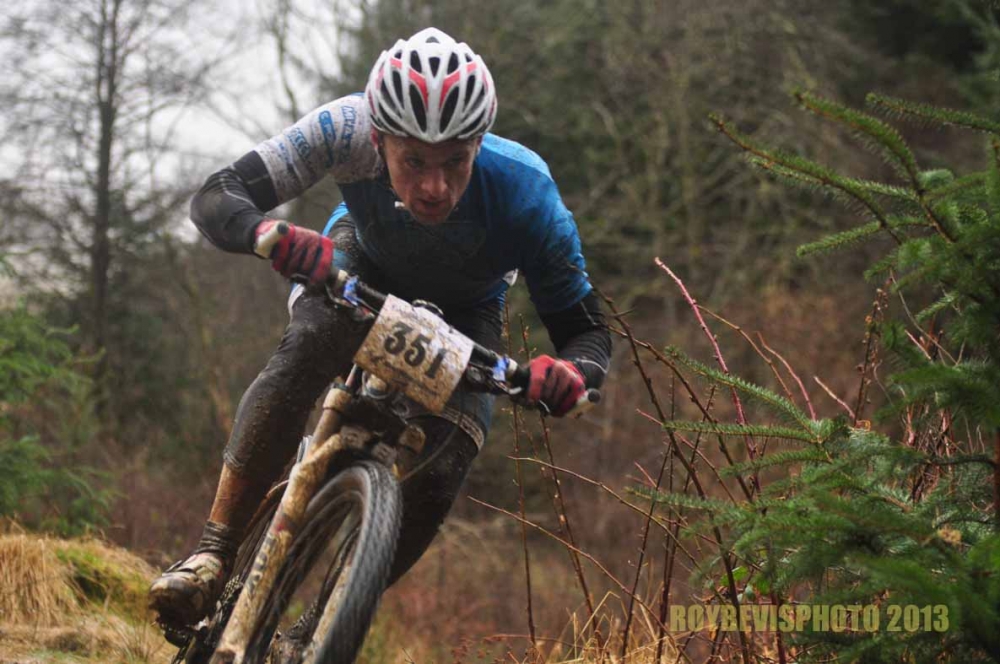 Red Kite Winter Series
Share on Facebook
Share on Twitter
Published: 2nd February, 2014
Red kite winter series at Coed Trallwn. This was the first round of the red kite series which I have been able to attend, and after a couple months of biblical style weather I was hoping for a dry day! Fortunately I woke on Sunday to no gale force winds and no rain so that had to be classed as a good start to the day!
With the race right on my doorstep I could have a bit of a lie in which was nice. I got to the race at about 0940 ready for a 1030 start, I didn't plan on doing a practise and relied on what I could find out from some of the guys at the start.
There were 2 options, 4hr or 2hr I opted for the 2 hour, which I think would be my limit at the moment due to lack of any serious miles on the bike. Also this was going to be my first ride on my new Scot 710, when I say first I mean I was putting the saddle on the night before!
The start was a fairly relaxed affair and we headed up the first big climb of the day and quickly a group of 4 of us got away. I decided to sit in the group and see how the pace was going to be. Just before the top I was feeling comfortable, so decided to up the pace and see who would come with me. Also I wanted to hit the decent in 1st so I could control the pace and suss it out! The first decent was great fun which has obviously had a lot of work on it since last year. It wasn't long before we were back at the cafe area the course then crossed a stream and headed out to the other side of the valley. Then for a deeper river crossing, which had the effect of waking you up on each lap!! Next up was the second major climb of the day which was very very tough leaving me blowing out of my arse after just the first 20 metres, and it didn't get much easier!
When you did finally reach the top you were rewarded with an extremely fast decent back to the woods at the bottom, then was the trickiest section of the day through the woods. Then one last climb before dropping back to the cafe to start climbing again!
At the start of lap 2 I had a gap over second and pushed on hoping to increase the gap on the climb, which I think I did slightly. The 2nd lap was tough with another gain over second so as long as I didn't blow I was hoping to increase my gap again. At this point I was sure how many laps I would need to do so I planned on doing 4. On lap 3 my lead was now fairly healthy and I could save my legs a bit just incase I would need to do the 4th lap! Heading towards the finish area my computer was showing 1:58 so I quickly asked if I needed to do another lap? It was nice to hear that I was done!
As always it was a brutally tough course with loads of climbing, I would love to know how much we climbed per lap?
Everything was rideable and considering the recent weather that is pretty good going, I throughly enjoyed the race and knew that I'd been in a tough race!
Really pleased with my new bike which felt fast and light even if I did have the seat a bit low I think!
Good effort from the guys at Red Kite for an enjoyable event.
Thanks to my sponsors:
XCracer.com/Scimitar sports
---
Click any of the images below for a larger view / slideshow
---
More on the Red Kite Winter Series 2013/14 rd 5:
Event Calendar Listing
Blogger Info:
---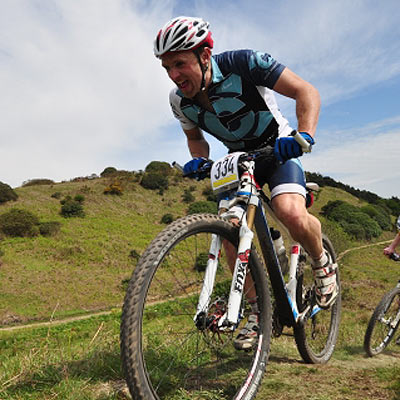 Fireman, dad, racer and team stalwart...
Read More By phil
---
Disclaimer:
This blog post was written by a third party and their views do not necessarily reflect the views of XCRacer.com