---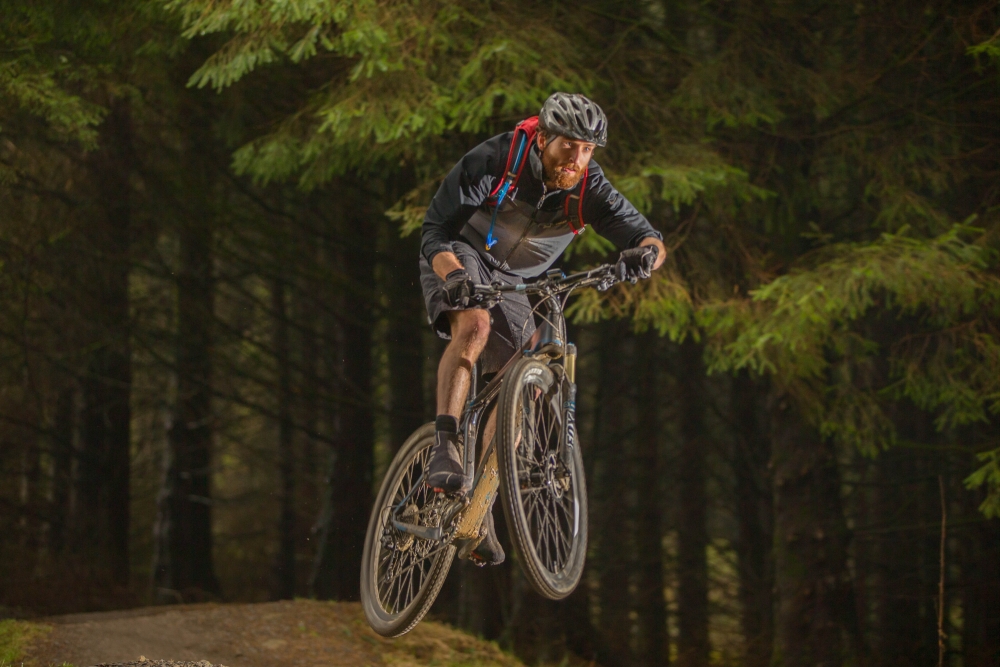 Scott Marathon Series 75k - Round 2 / Rhayader, Wales
Share on Facebook
Share on Twitter
Published: 26th May, 2015
Last weekend was Round 2 of The Scott Marathon series in Rhayader. After a good 3 hours on the M4 we finally turned off into the Welsh countryside. Always a welcome sight from the depths of London but also a sharp reminder of the kind of hills I was going to be dragging myself up for nearly 4 hours.
With almost a 600 strong field consisting of riders doing the 25k, 50k and full 75k routes the start was always going to be interesting. Led out of Rhayader on the roads by a truck the first 5km was as the commentator put it, 'to allow for natural selection.' Uninterested in fighting my way through 600 riders in the start arena I used this to work my way to the front of the pack to avoid any drama. I soon realised that I'd probably over estimated myself in the food chain when I noticed riders such as Nick Craig and the National Marathon Champion Ben Thomas just in front of me.
With a 10% climb to ease us in I soon got put in my place. Deciding to pace myself early on and leave something in the tank I reserved the urge to jump on passing riders wheels and settled into a gentle pace. This proved difficult with riders in the 50k category obviously riding much less reservedly. Looking forward to the first technical descent where I usually make up some time I was rapidly overtaken by another rider who'd obviously had the same idea and shot up the inside before we descended. About 10 seconds later I passed him on the outside nearly stacking it in a huge rut and came back on to the fire road feeling rather pleased with myself. Making our way up the next climb he encouragingly said 'fair play' and then shot off leaving me secretly praying he was in the 50k event.
The rest of course was quite similar to this in that you climbed for a good ten minutes and then belted it back down either some extremely fast fire roads or some pretty sketchy, rutty, off camber sections plastered in mood. Repeat this ten times and you found yourself climbing over 2000 metres and starting to feel the effects of the relentless elevation changes. Just in case you weren't finished though about half way through was an enjoyable 18% climb on loose rocks to try and finish you off (you know the one!). A lot of riders surprisingly seemed to dismount for this and battling through I managed to gain a good gap on a few riders in my pack despite my lungs nearly exploding when I reached the summit.
Pacing myself in the first half of the marathon soon became a good move and I gradually started gaining places passing a number of riders that had obviously 'bonked' or 'hit the wall' as it is commonly known. Having experienced this many times myself I passed them with some slight compassion which then obviously morphed into a ruthless chuckle and a quick sprint out the saddle just to finish off any will power they may have had left.
The last 8km of the course descended on the road back to the finish arena and although as a MTB'er I should prefer some technical descents to finish, I have to say that blasting down a hill at over 40mph and averaging 25mph for the last 15 minutes of the Marathon was an extremely fun way to finish the race.... I mean 'personal challenge.' I arrived to the arena with a time of 3h50 and considering the Elite riders were coming in at around 3h15 I was pretty pleased with my ride over the distance and am looking forward to knocking some decent time off at the next round.
Being my first Scott Marathon I thought the event was extremely well organised with encouraging and helpful teams at all the feed stations, great attitudes from all the riders and in general a really enjoyable atmosphere and event. I couldn't recommend it enough!
Thanks to my sponsor the Giant Store in Twickenham (
www.giant-twickenham.co.uk
) for the equipment and support. Another enjoyable and faultless ride on my Giant XTC Advanced although it now needs a thorough clean!!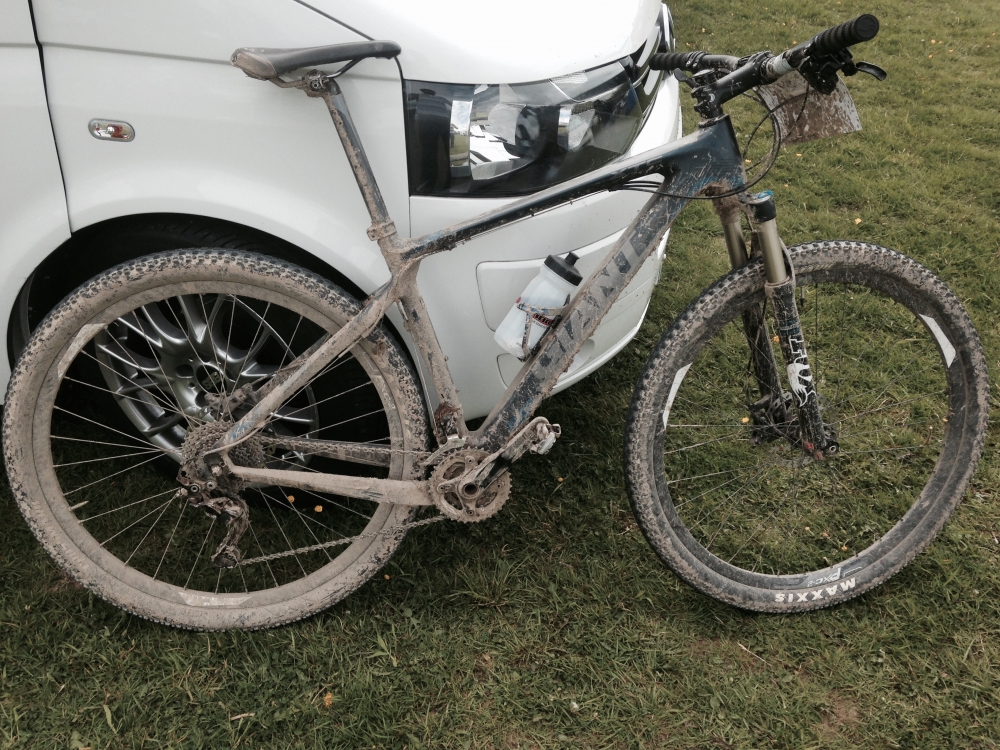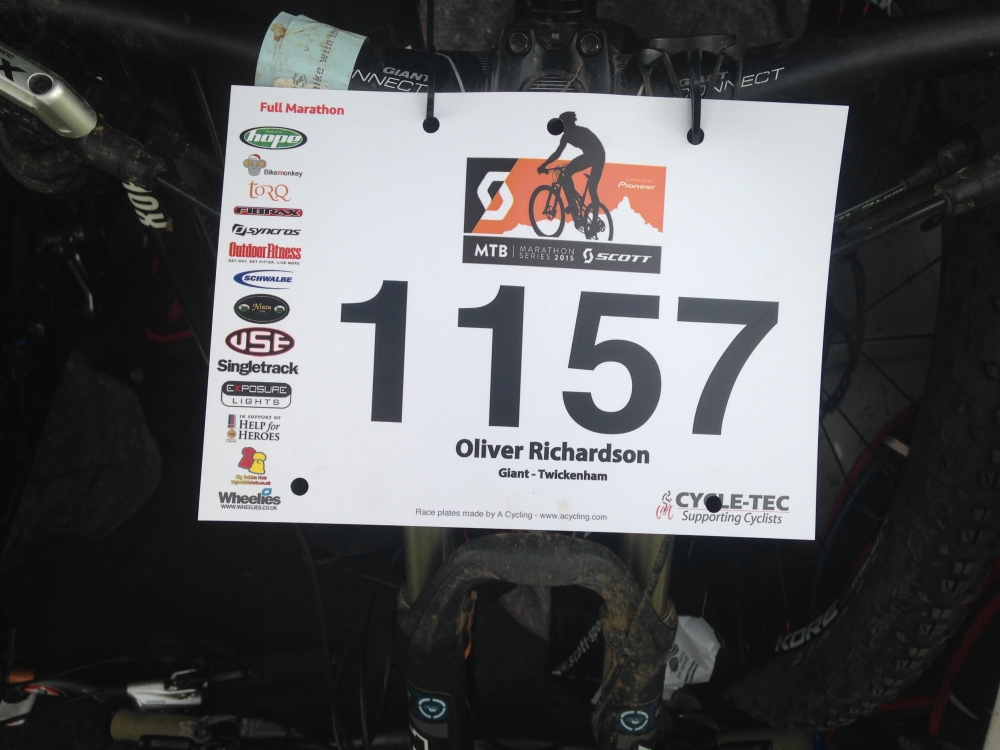 ---
More on the Scott MTB-Marathon Series 2015 Round 2:
Event Calendar Listing
Blogger Info:
---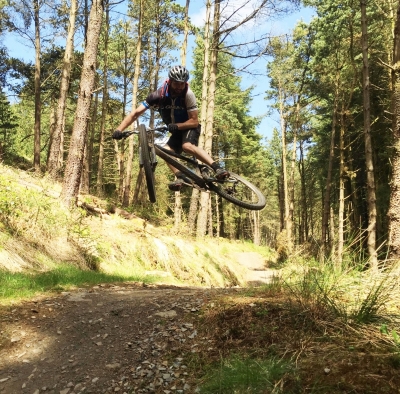 Expert XC Racer and occassional Roadie for the Giant store in Twickenham.

http://www.twickenhamcc.co.uk/
http://www.giant-twickenham.co.uk/en-GB/
Read More By Oliver
---
Disclaimer:
This blog post was written by a third party and their views do not necessarily reflect the views of XCRacer.com