A weight weenie delight - the ultimate ultra lightweight integrated aluminium top cap and bolt.
The ultimate ultra lightweight top cap.
In total weighing 4.7g, the lightweight Ritchey carbon top cap and titanium bolt which this replaced weighed 15g.
The bolt hole is sensibly big. Deep at 8mm and takes a 5mm allen key.
Good for road bikes as well as mountain bikes.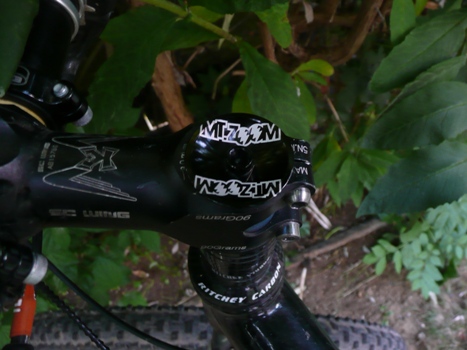 Available in black or blingy go faster red.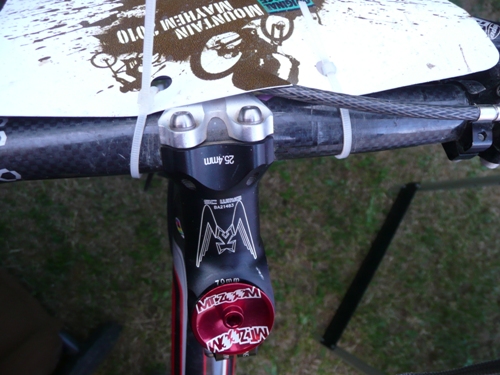 If you really need to ratchet the steerer down very tight, to avoid any rocking, do it with a standard top cap & steel bolt and then tighten your stem and on the final stage screw in the MT ZOOM top cap bolt combo. Simple. The design is very well thought through (big & deep hole), but the bolt is aluminium after all and softer than steel.
MT ZOOM (Mount Zoom) is a new brand which is dedicated to developing products that will help you zoom up and down hills, fast. Ultra light durable stuff.
More info here http://mtzoom.com/