MT ZOOM TITANIUM REAR QUICK RELEASE SKEWER - MTB OR ROAD
Tried & tested. Clamps well. Really light, stylish & good value.
After a few requests we are selling these skewers separately, e.g. for Cannondale Lefty rear wheel set-up etc. Available for mountain bikes or road. Superlight, supercool & supergood. Red or black.
Available in
Black MTB - Red MTB - Black Road - Red Road
Features:
- Nice clean retro minimalistic look.
- Aerospace grade strong titanium axle.
- Solid alloy lever (solid for clamping strength)
- MTB rear skewer:24 grams
- Road rear skewer:22 grams
- Long titanium axle lengths for total security (and less chance of lock nut falling off on release!)
- 2 year warranty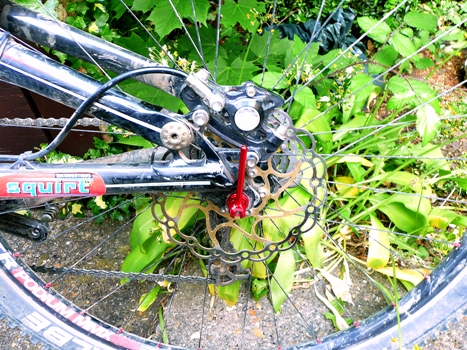 MT ZOOM (MOUNT ZOOM) IS A BRAND FOCUSED ON PROVIDING PRODUCTS THAT WILL HELP YOU ZOOM UP HILLS, FAST ... ULTRA LIGHT BUT DURABLE STUFF.