HARD WEARING ALUMINIUM JOCKEY WHEELS WITH CERAMIC BEARINGS - SMOOTH, BULLET PROOF & GOOD VALUE
Glimmering anodised coloured jockey wheel with ceramic bearings.
Sold singularly here just in case all you need to to replace 1 jockey wheel. Pairs also sold (see separate listing).
Now in 8 colours.
Black - Pink - Green - Silver - Gold - Red
They weigh a little more than your average plastic/alloy jockey wheels but are more durable as a result.
These are the ones you want to use in the winter mud & sand paste . They feel very smooth and the anodising holds up excellently.
Ceramic bearings of course last longer and are smoother than steel. Pick the washer/shim that best fits your cage. Our preference is for the fatter ones for more clearance than standard widths.
Pimp your bike and beat the mud.

They do look quite nice!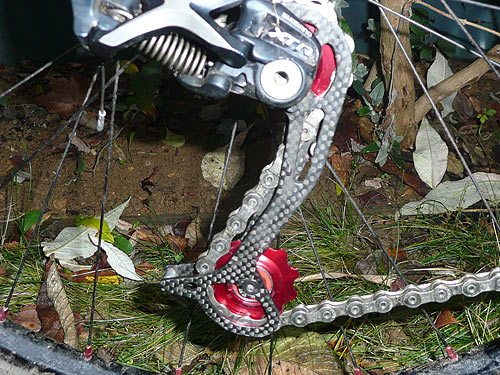 MT ZOOM (MOUNT ZOOM) IS A BRAND FOCUSED ON PROVIDING PRODUCTS THAT WILL HELP YOU ZOOM UP HILLS, FAST ... ULTRA LIGHT BUT DURABLE STUFF.
More info here: www.mtzoom.com