MT ZOOM Ultralight Seatpost ClampsNeat piece of engineering mean these work very well.
Made from super strong high grade 7076 T6 Aluminium.
10mm height.
We're popping in an extra steel bolt as a spare for when you wear out the ti one with your dodgy multi tool.
Available in 31.8mm and 34.9mm
Note we only have the black 31.8g and 34.9g in the 9 gram weight.
See other listing for 30.0mm, 36.4 and 38.2mm sizes (in black).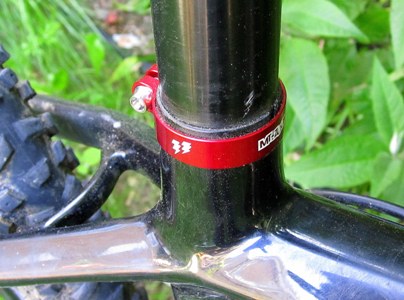 MT ZOOM (MOUNT ZOOM) IS A BRAND FOCUSED ON PROVIDING PRODUCTS THAT WILL HELP YOU ZOOM UP HILLS, FAST ... ULTRA LIGHT BUT DURABLE STUFF.