A great design which rests snugly under the seat & on the seatpost.
After wrecking a lot of saddle bags in our time these seem bullet proof on & off road ... simple & strong. The seams & zip are super solid & the bag doesn't flap around.
Scroll to the bottom to see the random pictures of the current range.
Comes with a lifetime guarantee.
Features:
Size: 6.5" x 3" x 2.5"
Blinky light clip
Clip for key
Velcro support around the bottom of the bag aswell as saddle
Volume: 45 cubic inch
Can fit in the following items ... Tube, Co2 cartridge, multi tool, patches & glue, levers, scooby snack, key, condom etc.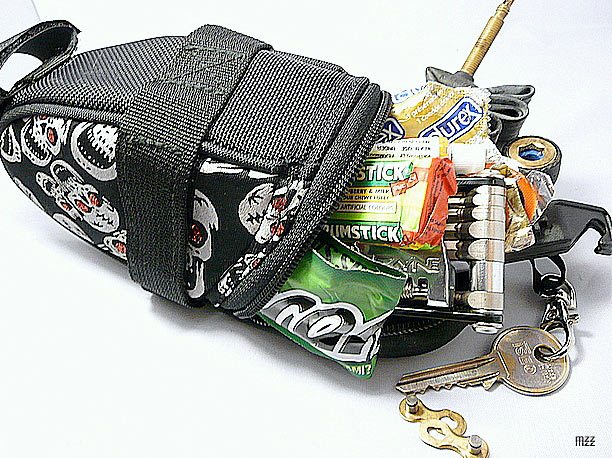 Racing Checkers & the Black Bomber are now in XL size, here's the size difference versus the others: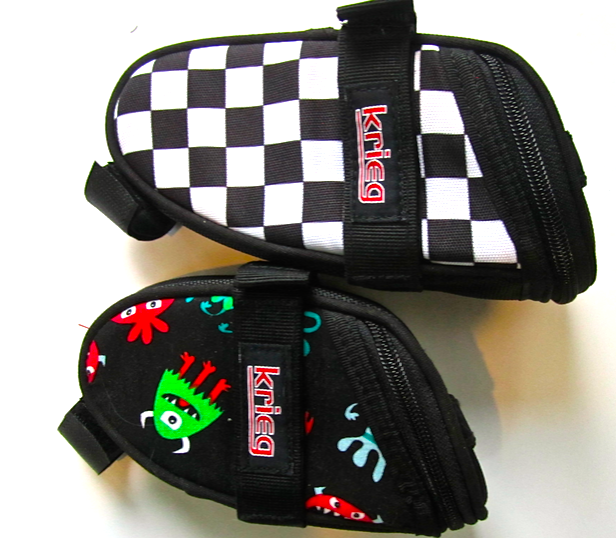 We have following range:
XL Racing Checkers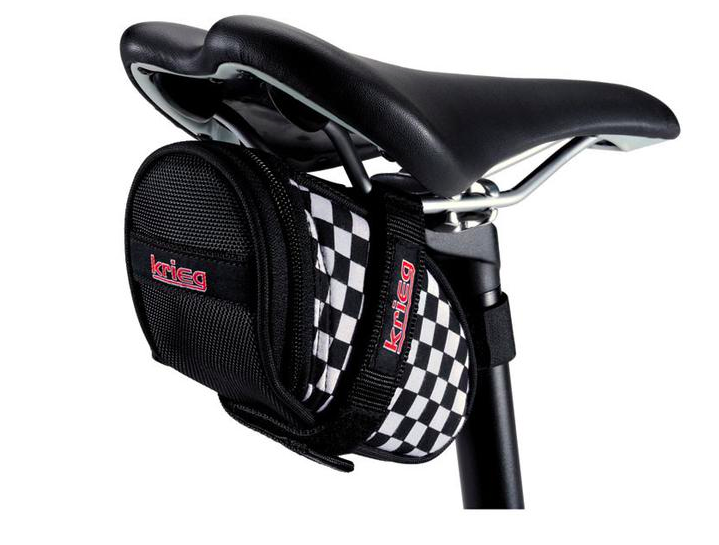 Monsters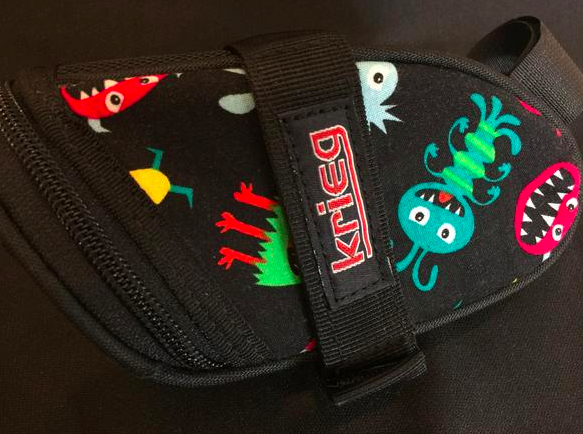 Union Jack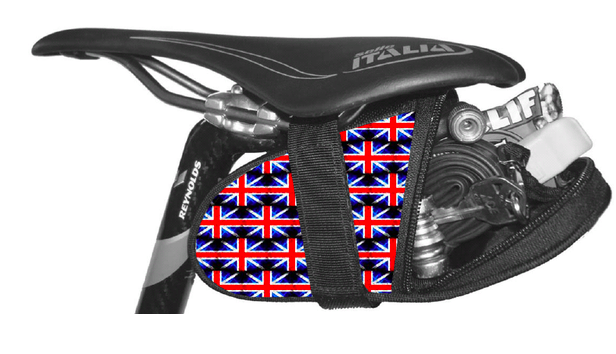 Flames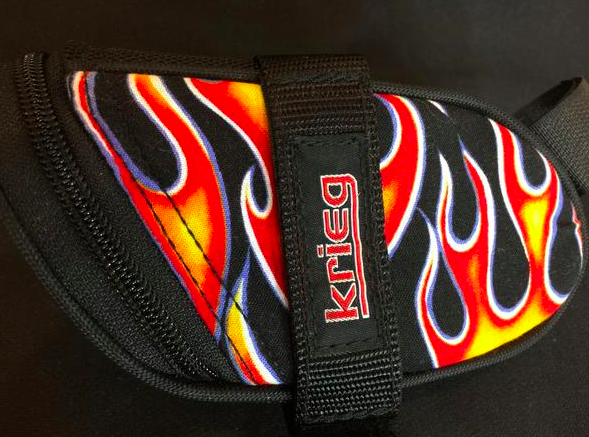 Grim Reaper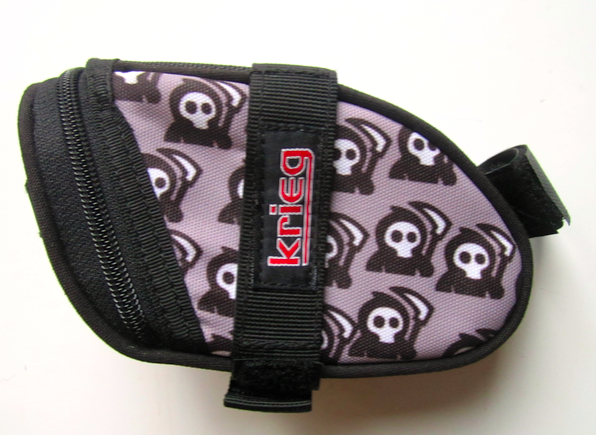 Gator Skin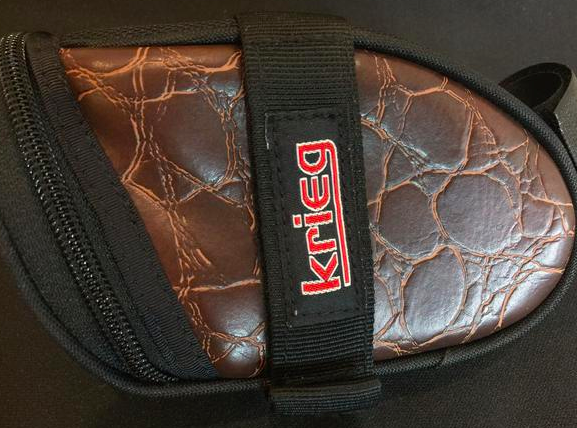 XL Black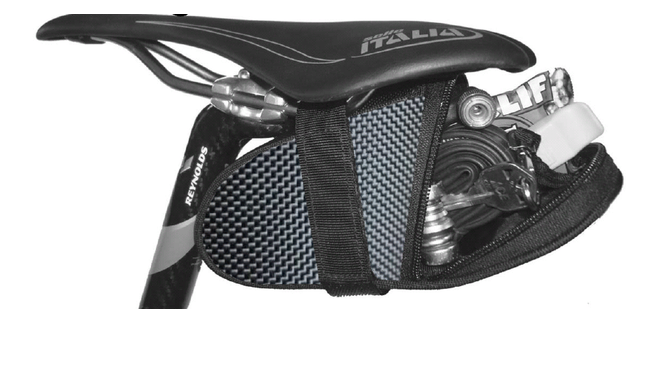 Pink Shag (dark pink)