Mt Zoom SHroom bottle cage bolts x 2, REd, Black, SILVER, green, ORANGE OR BLUE.
Just bottle cage bolts, but they look like little mushrooms ... the larger head gives a very secure hold on the bottle cage.
Anodised red, silver, black, green & orange
7075 Aluminium
1.2 grams each
14mm across the head at maximum centre point
Uses 4mm allen key
Sold in pairs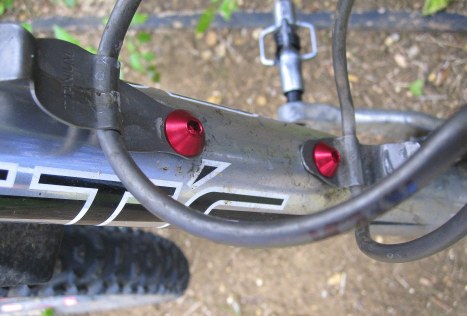 MT ZOOM (MOUNT ZOOM) IS A BRAND FOCUSED ON PROVIDING PRODUCTS THAT WILL HELP YOU ZOOM UP HILLS, FAST ... ULTRA LIGHT BUT DURABLE STUFF.