KCNC Seatpost Bottle Cage Mounts - 7075 alloy / ti bolts
These useful little clamps allow you to install an extra bottle cage on the seatpost!
Clamp body diameter: 27.2/30.9/31.6/34.9mm(scott size)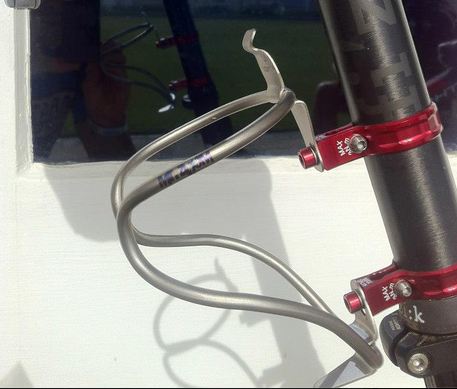 !!! remember to pick the clamp size which matches your post size, rather than your seatpost clamp size !!!
AL7075 clamp body with Ti bolts.
We have these in black and some in red.
Comes with gold extender enabling two distances the cage can be set - useful!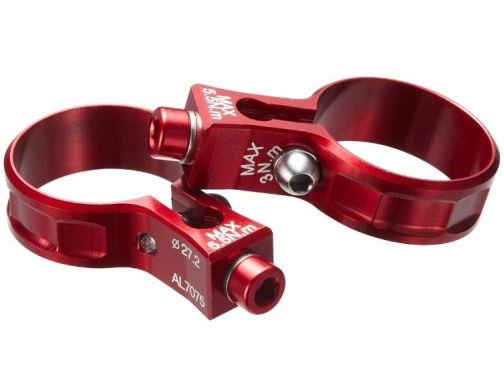 Weights:
27.2mm - 28.6g
30.9mm - 29.4g
31.6mm - 29.6g
34.9mm - 30.6g.