MT ZOOM Dual sided / Side pull carbon cage
A highly functional great bottle cage - 4 positions. Lots of positive reviews/feedback on this cage.
Side pull for ease of access.
Can be reversed, so can be used by right or left handed riders on the seat tube or down tube.
Perfect for:
- tight spaces on smaller frame with minimal clearance
- the lefties of the world as well as everyone else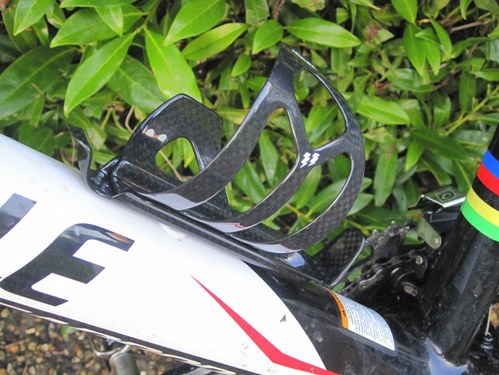 35g
3k carbon fibre construction
2 year warranty
MT ZOOM (MOUNT ZOOM) IS A BRAND FOCUSED ON PROVIDING PRODUCTS THAT WILL HELP YOU ZOOM UP HILLS, FAST ... ULTRA LIGHT BUT DURABLE STUFF.