KCNC Seat Post Grip - handy for sorting annoying post slippage.
The KCNC Seatpost Grip is a simple and elegant solution to seatposts slipping in frames. The seatpost grip simply sits on top of your collar and clamps down as you tighten your seatpost collar.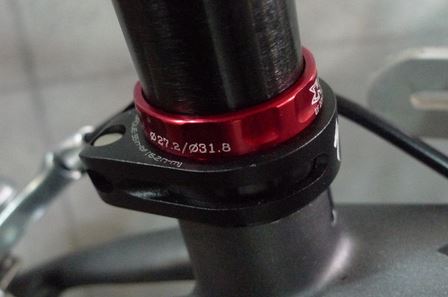 Two rubber O-Rings inside of the Seatpost Grip provide extra friction up against the post keeping it securely in place.
We are selling these in black.
- Weight: 3.2 - 3.6 grams
We only have the one
for 31.6 posts now left in stock