Velotoze Black Short Shoe Covers - Aero & Waterproof
!!! Just small left !!!
The Velotoze Short Overshoes have been developed to keep you out riding, even when the conditions are unfavourable, keeping your feet warm and comfortable on cool or foggy day. Made from a smooth, flexible material the VeloToze Overshoes create a form-fitting design that is completely windproof, ensuring your feet remain warm even on those cool morning rides. With water-resistant properties the Overshoes guarantee to keep fog, mist and road splash off your shoes.
The no zipper design is a massive bonus both in terms of a secure fit and also in its size, remaining compact enough when not in use to fit in a jersey pocket or saddle bag without any trouble!
Velotoze Short Overshoes Features
Water-resistant: designed to fully cover your shoe with a water-proof material that keeps fog, mist and road splash off your shoes.
Windproof: windproof materials keep your feet warm, even on cool mornings (10C/50F to 18C/65F)
Light-weight: made of a flexible, light-weight material that doesn't retain water when wet.
No zippers: innovative design flexes over your shoe, so there are no vulnerability points like zippers or velcro.
Aero-dynamic: smooth, flexible material creates a form-fitting design.
Compact: easily fits in jersey pocket or saddle bag.
We are selling these in BLACk in the following sizes:
Sizing:
Small (EU 37-40/UK 5-6.5)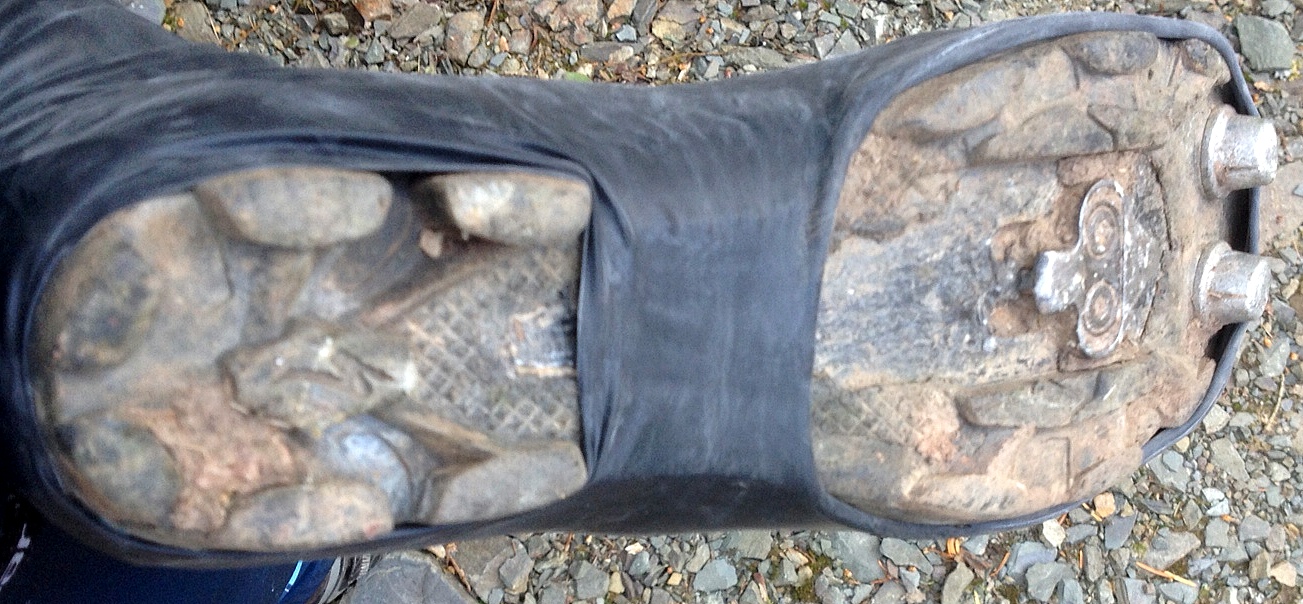 How to wear the VeloToze Overshoes
Put on sock and shoe.
Pull shoe cover over toe of shoe.
Then pull shoe cover over heel, being careful not to catch on cleats.
Ensure no part of shoe covers are over cleats or heel pad. Pull shoe cover off of cleats and heel pad if necessary.