ULTRALIGHT HEADSET EXPANDER PLUG FOR CARBON/ALUMINIUM/STEEL STEERERS - only 11G!
Removable headset expander, practical and very lightweight.
Includes carbon assembly paste & optional red aluminum headset bolt.
Compatible with 1 1/ 8th steerers + offers good protection for carbon steerers versus traditional star nuts).
Compatibility range: Steerer inner diameter: 21 - 25.8 mm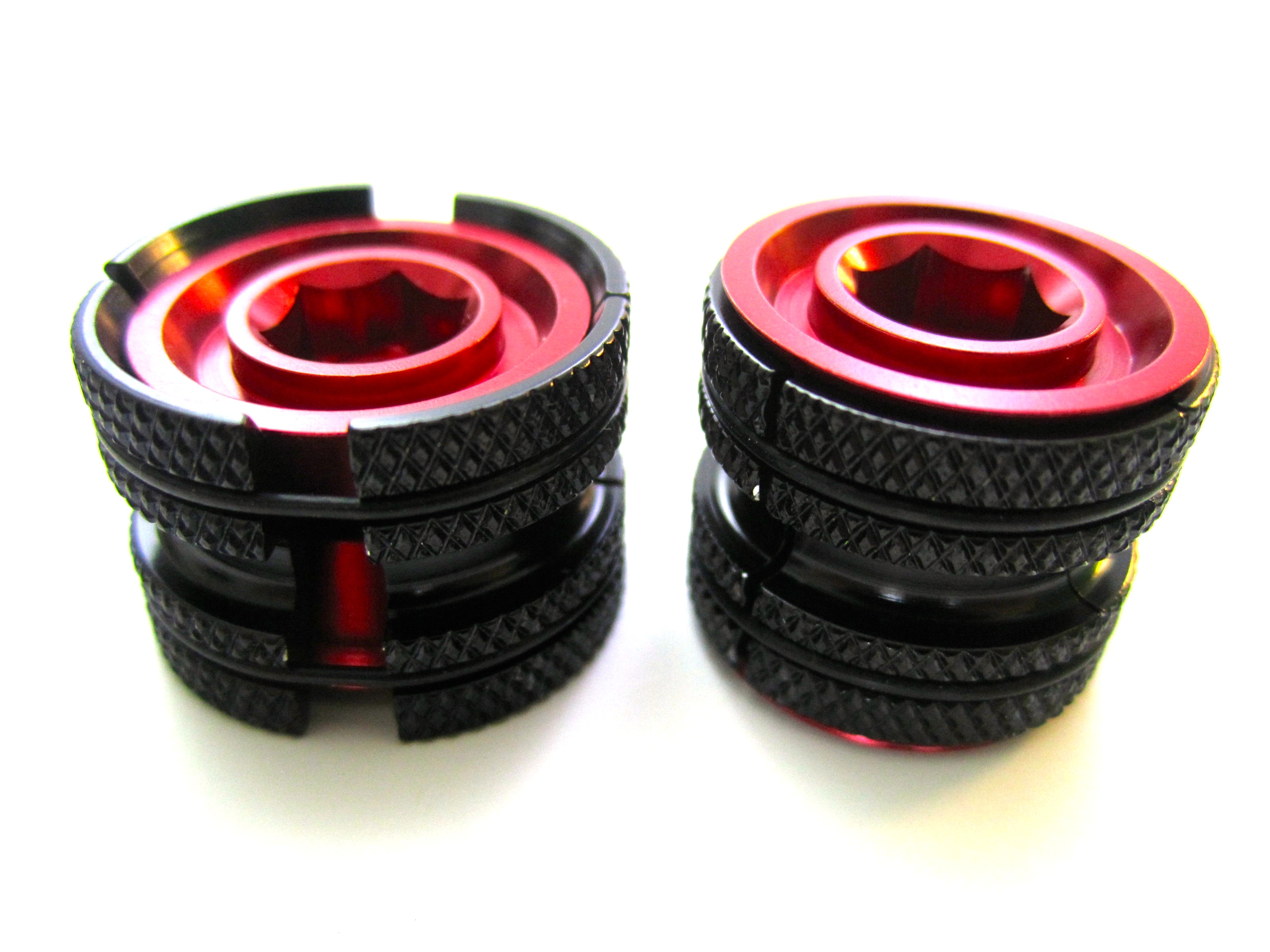 Weight: 11g
Material: Aluminium 7075 T6
Simple to fit.
1. Clean & dry the inside of steerer. Add a small squirt of carbon assembly paste & rub around. Use a 8mm allen key to tighten the expander in the steerer tube to a maximum of 15NM (Alu/steel steerer tube) or 8NM (in a carbon steerer tube).
2. When you put your top cap on don't tighten more than 4NM