Direct Mount Chain Guide / chain keeper / retainer for Single Ring Set-Ups
We get these straight from the original manufacturer so can offer a great price.
This is a unbranded chain guide, designed for single ring set-ups to keep your chain in place and avoid it dropping off.
Even the new thick thin chain rings have been known to bounce off a chain.
The direct mount guide fits a 30t - 44t tooth front chain ring range. We have other types (tube mount) & ultralight carbon SHIFT UP guides in other listings in the shop.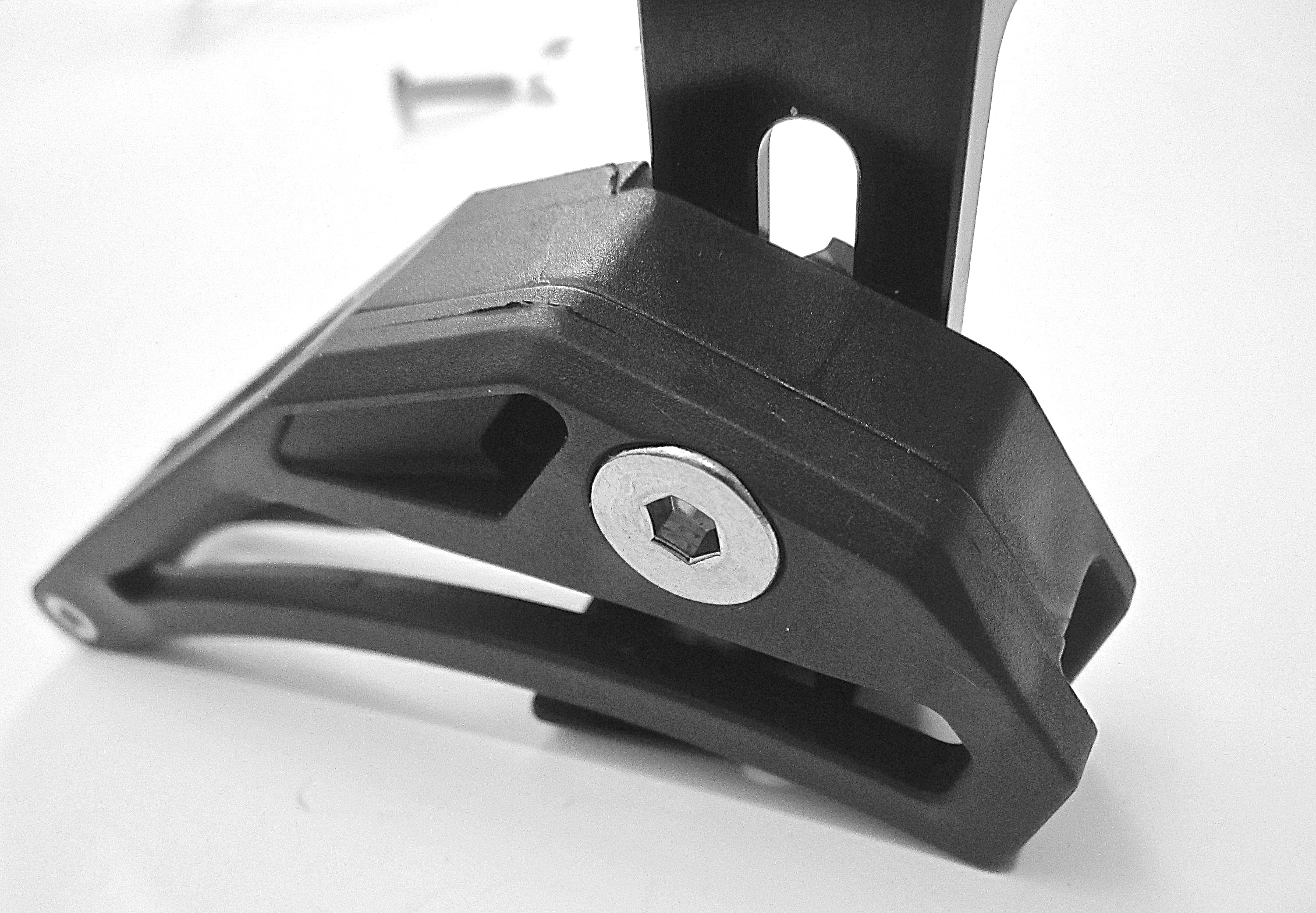 Adjustable with the spacers & suitable for 1 x 9, 1 x 10, 1 x 11 etc. systems
Material: aluminium alloy with a composite reinforced guide.
Weight: 64 grams
This chain guide has a lower retainer bar (unlike some chain guides) to keep your chain from dropping behind chainring etc. This is best for riders expecting super bouncy terrain.
Simple to install.
Mount to the direct mount front mech boss on a compatible frame.
Chainline adjustment spacers are provided in 0.2mm increments.
Simply feed your chain through the guide (connect chain) and adjust the height & angle accordingly to match the chain line - simple!