Simple, light, strong and excellent value.
At only 36g, shed some weight of standard thru axles.
The 15mm x 100mm Fox/Rock Shox axle standard (not the BOOST size). See other listings for the BOOST ones.
Anodised black /
7075 Aluminium
Uses 6mm hex allen key for smooth secure opening/closing
2 year warranty
Key technical measurements:
Thread pitch 1.5mm
Length from inner washer to end of thru axle: 146.5mm
Washer width: 1.5mm
Thread area length: Fox 13.5mm / Rock Shox 10mm
Inner axle maximum width: 15mm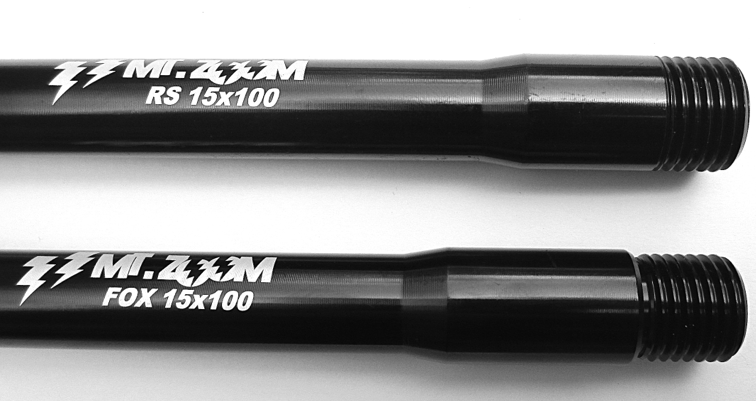 MT ZOOM (Mount Zoom) is a new brand which is focused on products that will help you zoom up hills, fast!
For more product information, racing and other good stuff check out
www.MTZOOM.com