Simply superior valves at a great price. Longer version for deeper rims.
70mm in length from base to top of valve (see picture).
- The outer nut/washer is extra large & more easily tightened/untightened.
- An O-ring fits within a recessed nut on the outer side of the rim means there is a very tight seal on the rim to eliminate annoying air leaks from the rim valve hole.
- Valves have a large internal diameter which enables sealant to injected and the tubeless tyre system to be more easily inflated.
- The value core is removable of course (we supply an additional valve core in case one gets gunked up over time).
- Made from robust ultralight 7065 Aluminium - 12 grams for the pair, 6 grams each (lighter than traditional brass valves).
- 70mm from base of the valve to the top of the valve core.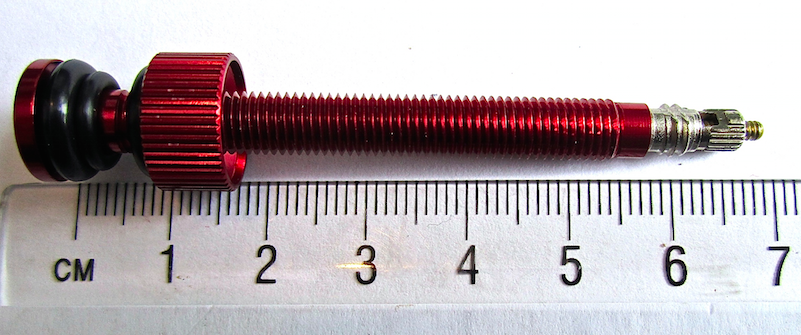 Note, when you set up the valve make sure the o-ring on the external side of the rim is in the shallow side of the compression nut.
Sold in pairs
Choose from RED. BLACK
Comes with FREE handy red valve core remover + spare valve core.