MT ZOOM Ultralight Carbon Fibre Seatposts 27.2mm, 30.9mm or 31.6mm x 420mm long Straight/Inline/0 degree offset.
Premium ultralight MT ZOOM carbon seatposts. Full High Modulus UD carbon with titanium bolts. Throughly tested to EN standards and on the trail. No rider weight limit.
Features:
- Long at 420mm/400mm - you can to your length preference & save weight (e.g. 70mm cut off the 31.6mm post drops 15g)
- Lightweight lower carbon fibre rail seatpost clamp
- Supportive upper aluminium rail clamps (good for carbon seatpost rails ... note the best direction for clamping in photo of saddle rails)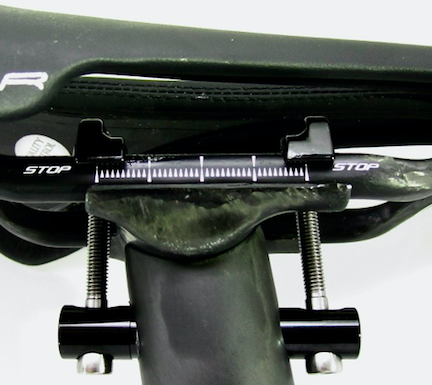 - Supplied with spare bolt & carbon paste (Use the carbon paste on the lower section of the post in the frame to eliminate slippage).
- Sealed at top of seat post (so no water ingress into frame)
- Measuring height markings.
- No rider weight limit on 30.9 & 31.9 (note 100kg on the NEW 27.2mm)
Pick from:
NEW 27.2 x 400mm 143g - black logo
30.9 x 420mm 179g - black logo
31.6 x 420mm 184g - silver logo
Note we have 25mm offset/layback versions of the 27.2 and 31.6 post on another listing.
MT ZOOM (Mount Zoom) is a new brand which is dedicated to developing products that will help you zoom up and down hills, fast. Ultra light durable stuff For more product information, racing and other good stuff check out
www.mtzoom.com