MT ZOOM SUPER SMOOTH CABLE PULLEY FOR SRAM REAR DERAILLEURS | XX1 / XO1 / X1 / EX1 / NX1 EAGLE - 11 / 12 SPEED - SUPER SMOOTH WITH STEEL BEARINGS - IMPROVES SHIFTING! Black, Gold or REd.
Replaces & upgrades the bearingless black plastic roller on the original Sram derailleur to guide the cable & improve shifting. Anodised aluminium in either red or gold looks great also.
The original part can clog up with dirt & wear down, causing cable friction. The Mt Zoom pulley has sealed bearings, lasts longer & is less susceptible to dirt/mud causing cable friction.
A nice upgrade.
Compatibility: All Sram derailleurs which have the original plastic roller, e.g. XX1 / XO1 / X1 / EX1 / NX1 Eagle XX1, Eagle XO1 - 11 / 12 speed, EX1 8-speed.
Not compatible with 12 speed GX/NX/SX
Anodised aluminium, black, gold or red.
Stainless steel bearings
Only 6 grams.
Easy to fit without removing derailleur or need for cable readjustment. 1. Simply create cable slack by click on your shifter so the derailleur has moved to the bottom of the cassette. 2. Remove both bolts holding the original plastic roller, remove original roller. 3. Insert the Mt ZOOM pulley. 4. Tighten bolts.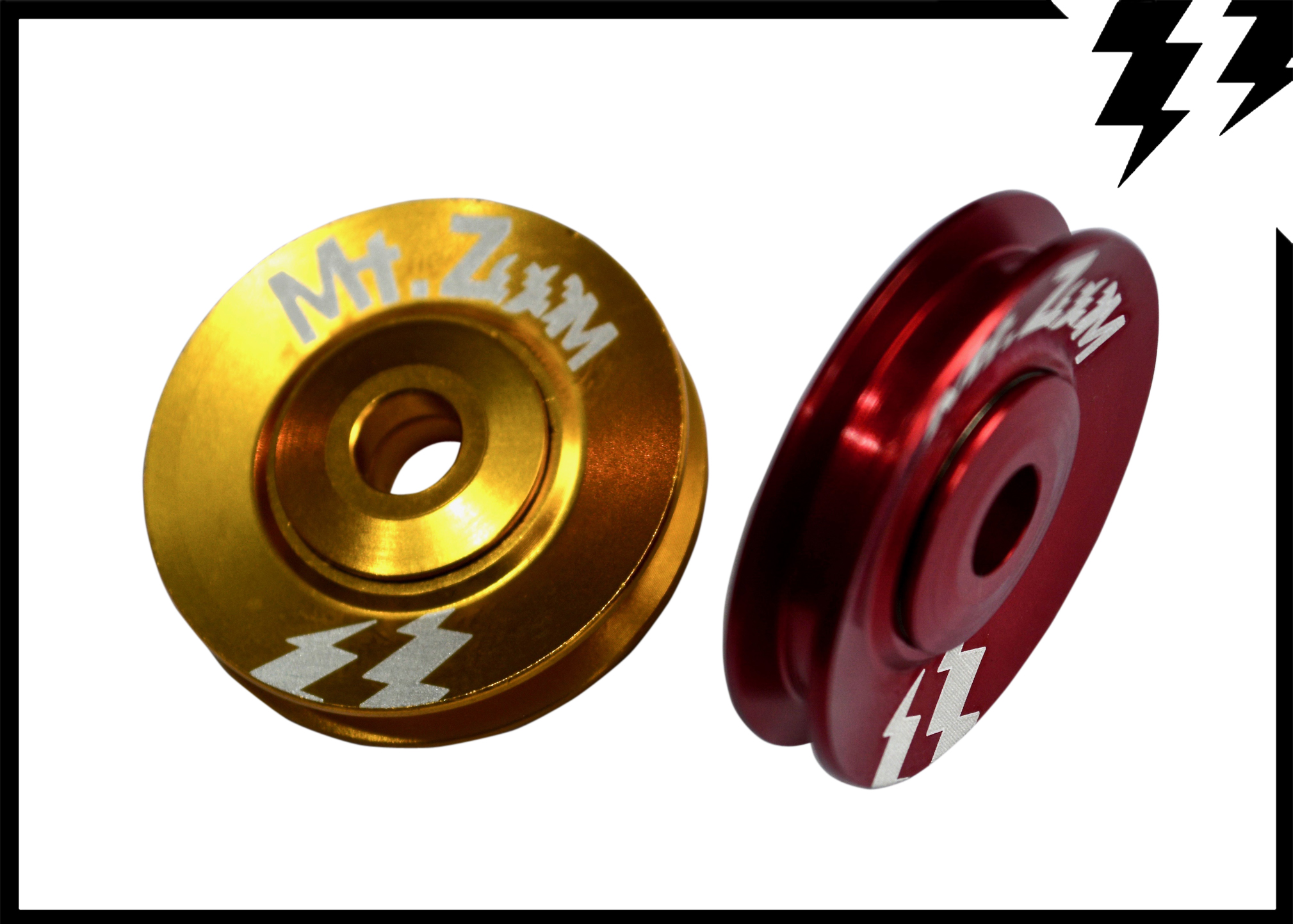 MT ZOOM (Mount Zoom) is a new brand which is focused on products that will help you zoom up hills, fast!