---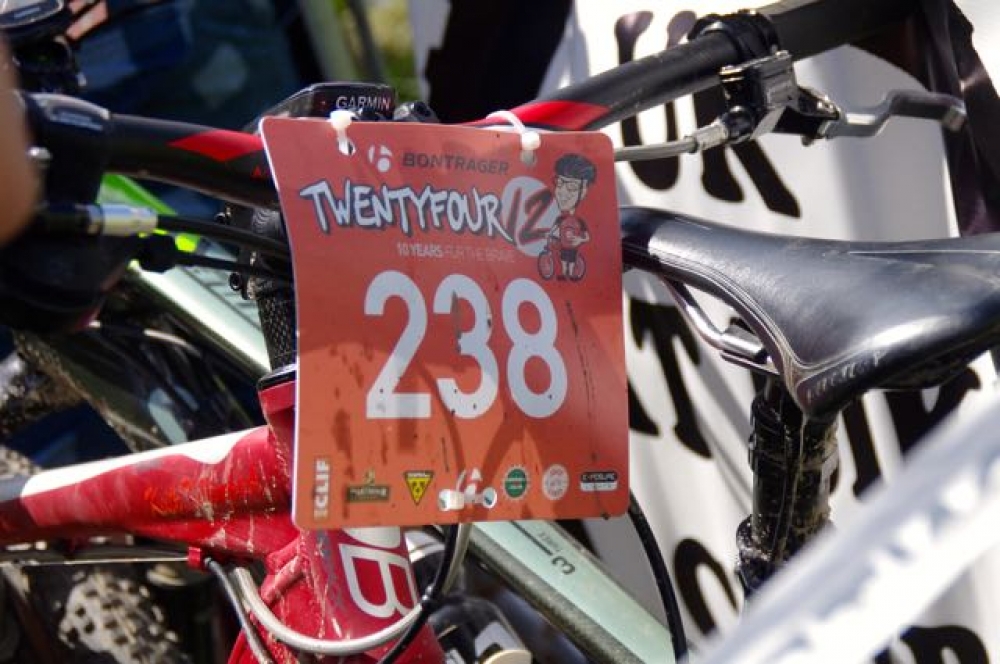 Slippery When Wet
Share on Facebook
Share on Twitter
Published: 29th July, 2015
Well the clearing up marathon is nearly over. Sopping wet tents dried and packed away, two loads of filthy clothes washed and dried, cycling shoes hosed down and nestled in the airing cupboard, every piece of camping gear wiped down to remove the residual mud and finally the whole house cleaned up after dragging that lot through it! No one ever said mountain biking was easy.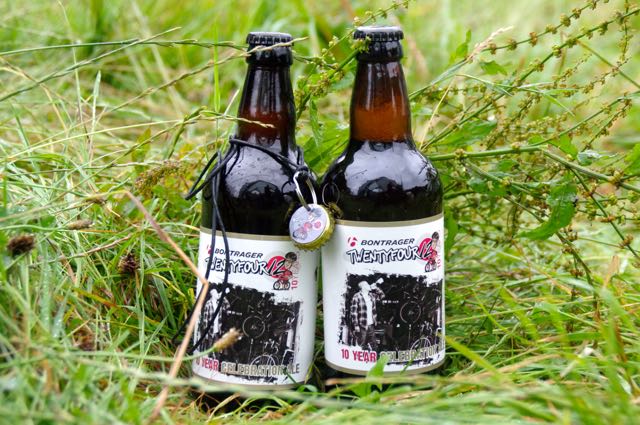 The ultimate energy drink - great race memento, although not very many made it out of the campsite


This year's Bontrager 24:12 was definitely a hard one. A combination of probably the most brutal 24 hour course I have ridden at Newnham and a biblical amount of rain made it a really tough one. It was proper Glastonbury weather and the camping field definitely started to have a festival look about it. We arrived on Friday in the pooring rain and it was at this point I discovered my waterproof boots were not in fact waterproof and that although merino wool is advertised as "warm even when wet" it is NOT. By Friday evening I had freezing cold feet and I was contemplating wearing my cycling shoes for the rest of the weekend on the principle they would probably keep my feet drier.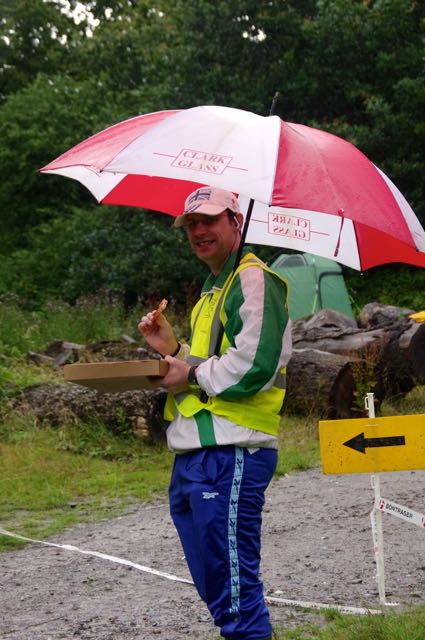 The hard working marshals were on duty on Friday to ensure no-one drowned during free practice

But Saturday morning arrived in a blaze of sunshine. By 10am the field was dry and I ventured out for a practice half-lap (well no point overdoing it). The course was pretty muddy but had that "give me a couple of hundred wheels and I'll be fine" feel to it. I decided to stick with Specialized Ground Control tyres (my other option being Thunder Burts and I really didn't think they would cope with the slatey ground, let alone the possibility of slippery roots) and this proved to be a really good move in the long run.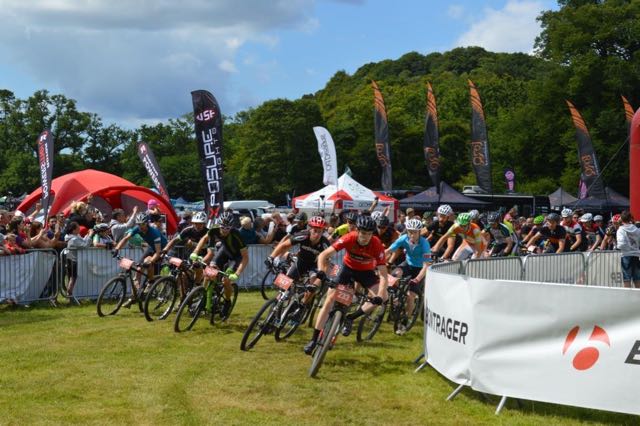 The race started in a blaze of sunshine


Great action shots by Kevin Sheldrake - available from https://www.flickr.com/photos/kevinsheldrake/sets/72157656373360542
The course was 8 miles of natural trails, with most of those uphill (or so it felt). As I sit here typing, with one eye on the recorded ITV4 highlights from the Alpe d' Huez stage of the Tour de France, I can't help thinking of the Clif Bar climb. It went on, and on, and then finally when you thought you were in the single track it kept on climbing. The payback came 4.2 miles into the course with "The Bomb Holes" and then "Cottage Return" both excellent sections of technical single-track. The going was good throughout Saturday, getting a little slippery in the dark, especially after the three river crossings.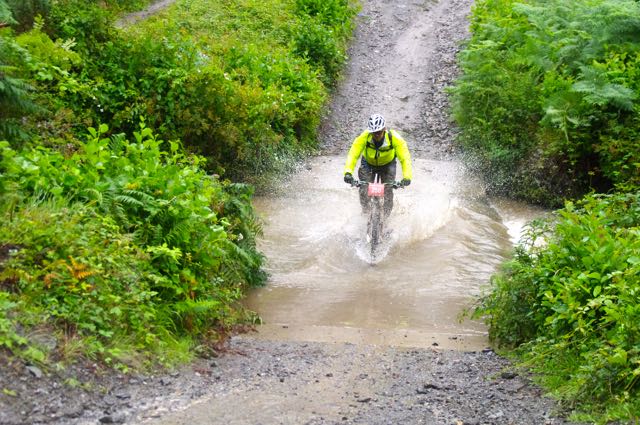 By Sunday morning you were no wetter in the river than on the bridge


Those of us with the foresight to choose the 12 hour option were firmly tucked up in our sleeping bags when the money finally ran out in the weather meter and the rain started in earnest. At about 4am the heavens opened and the world changed. No natural features stand up to that amount of water. The organisers had made a pre-emptive strike and removed the flinty climb and "bog of doom" section after midnight. The rest of the course held up surprising well considering the deluge, and with the first section removed, the fast boys were cracking out their best lap times by breakfast.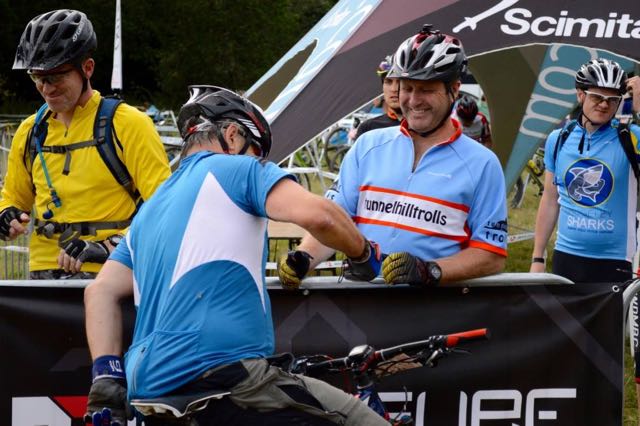 All smiles in the handover area


The general feel of the race was relaxed and friendly all weekend. This event has always attracted a good many social riders and it was great to see so many people out on bikes and just enjoying it. I did witness a few bad overtaking manoeuvres. All by mid-pack-riders rather than race whippets and generally by riders who had neither the speed nor the skills to overtake in the places they chose to. I also hope the poor chap with cramp was OK. One poor rider literally collapsed in front of my tent, clutching his leg, rolling around on the ground and howling "they told me this was going to be fun". Most of the surrounding men found this hilarious but myself and half the Four4th ladies team managed to help the poor guy stretch it out and get some electrolyte fluid on board. I can only assume he was roped into a team and wasn't quite prepared for the exertion required.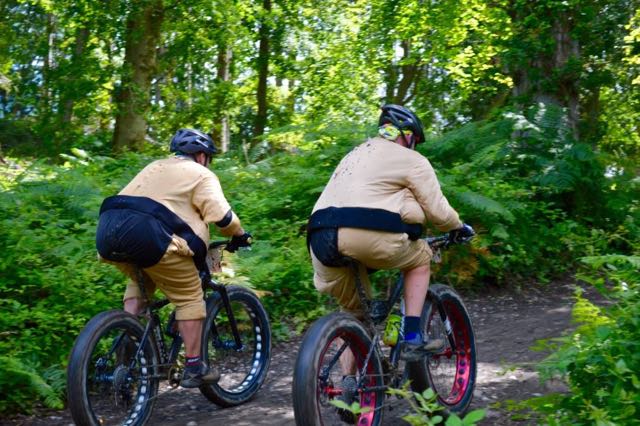 The Sumo boys were back again on their fat bikes - some people just love making life hard for themselves


A massive thanks to organiser Martyn Salt and his team of trusty officials for making it yet another great Bontrager 24:12. My only requests for next year are not so much rain and better traffic for getting home!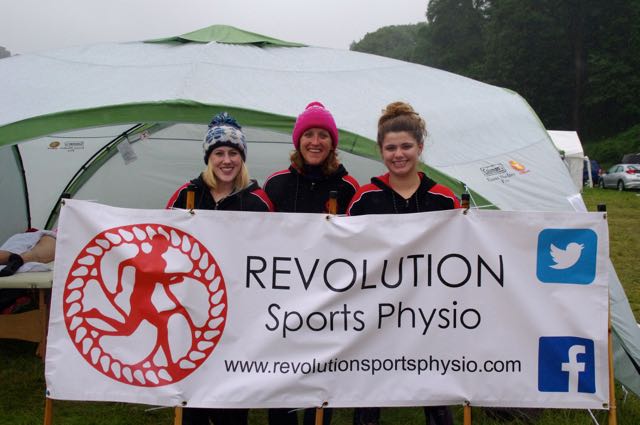 The Sports Physio's from Revolution did a fabulous job throughout the weekend keeping battered bodies going dispite the inclemant weather
---
Click any of the images below for a larger view / slideshow
---
More on the Bontrager TwentyFour12 #10:
Event Calendar Listing
Blogger Info:
---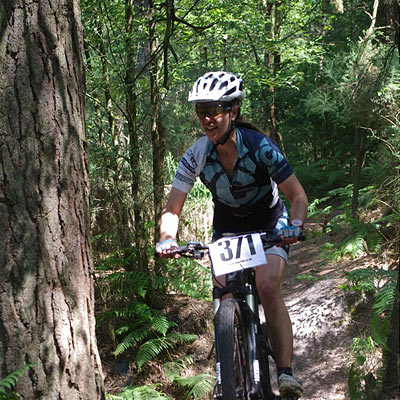 Mum, Pharmacist and XCracer Team Rider

Read More By Louise
---
Disclaimer:
This blog post was written by a third party and their views do not necessarily reflect the views of XCRacer.com