---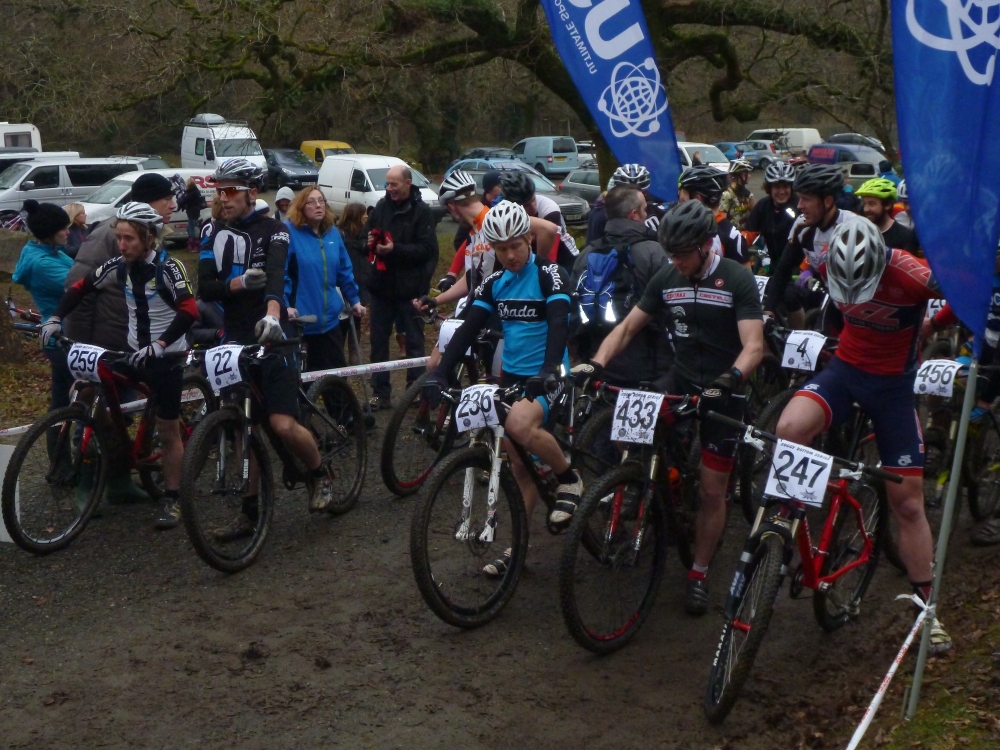 Soggy Bottom Round 3
Share on Facebook
Share on Twitter
Published: 12th January, 2014
If this was Belgium the local press would be titled "Mondraker Racing dominate the Soggy Bottoms" or something along those lines… as we're in the UK and more specifically in Plymouth if the local press did write anything about cycling it would probably be something along the lines of "local mob of reckless cyclists destroys natural forest…" note the obvious mistake there of natural forest its all fern tree's so they're more unnatural than the cover shot of the latest vogue… that was literally the only magazine I could think of is it even a magazine subtly hides the latest edition I have under the table…
This time last year I finished 3rd in my first race of the year with myself, teammate Dexter Hurlock (1st) and James Porter (2nd) taking up the podium, a year later the podium contained the same people however I managed to take the 2nd step yey!
With the amazing weather (yes I had to mention the weather) we've been having the course Fully Sussed had lined up for us was very sympathetic to the conditions, still maintaining the usual fun singletrack sections we've all come to expect in a soggy bottom but trying its best not to be a bogfest. I can't be bothered to explain the whole course but basically it went up, then down through the path to the left of the bomb holes which is off camber or there was an alternative line which missed the off camber but rejoined by going through a steep rocky section I chose the off camber rout each lap as it seemed safer. The course then went up through the bomb holes for a bit then back down through cottage run (never fails to entertain). Bottom of cottage run the course went over the river through the camping field for 2412, up through the woods (I think it was called the shred splitter once) then down pipeline returns think that's what its' called the bit on the opposite side of the vally from the pipeline this was the only sucky bit of the track really as we'd gained some nice altitude only to waste it going down a straight firetrail the bottom of which was a flat 90 degree right bend (perfect for rolling your tyres on if you push it too hard). The course finished with crossing the river and through the rocky gully behind the shooting huts…. I ended up explaining the whole course then didn't I… oh well.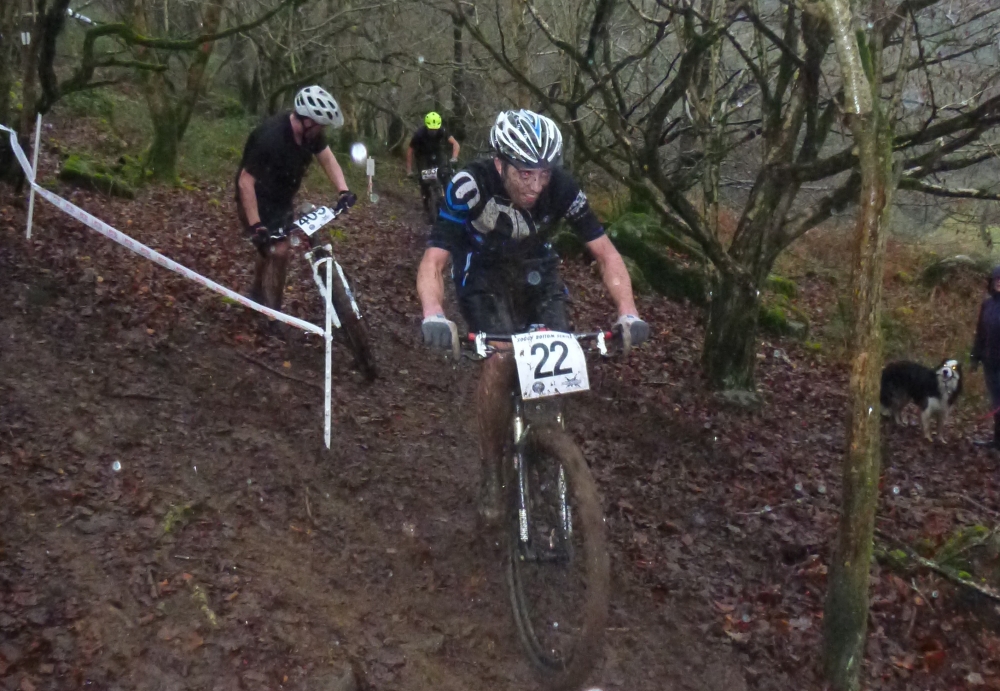 Looking around at the start line it was nice to see a number of familiar and friendly faces in particularly pretty much the whole of silverfish (my previous employers) were in attendance either spectating or racing way to represent! The race started with a whistle and off we went, annoyingly having stood around in the mud I made the rookie mistake of not clearing out my right foot and it wouldn't clip in 200 meters later I finally managed to clip in and hit the turbo button to catch back up again. After these antics I found myself about 5/6th entering into the first climb I slowly picked off riders till I got into 3rd and that was pretty much it for position changing for me I managed to make a clean decent of both the off camber section and then fire through cottage return spat out into the camping field glanced over my shoulder to spot 4th placed James Porter about 500 meters back initially thinking oh great going to have a battle on my hands here until it occurred to me James was the better descender and I'd managed to hold him of so as long as I carry on pushing hard I should keep ahead. The rest of the race was uneventful riding a steady race I managed hold James off and just about keep 2nd place Llewelyn Holmes within sight thinking I'll try and push hard on my last two laps after taking on a gel I managed to luck out finding Llewelyn running with his bike after gaining a puncture just after the flat 90 degree bend (I'm guessing a tyre rolled)… it's always a tricky one on where to hold emotions when you find another competitor having technical issues part of you is like chicka chicka yeah the other half feels their pain passing him my tyre gas I wished him luck but told him I'd be annoyed if he overtook me after me helping him out :-) with second place now in my pocket I just had to hold it together for my final lap so out the window went my thought of putting in some risks and extra efforts to just play it safe and smooth. Crossing the line probably an hour or so behind team mate Dexter we managed bring on a great first race of the season and my first 2nd place for a year or two so I'm quite happy sat here typing this.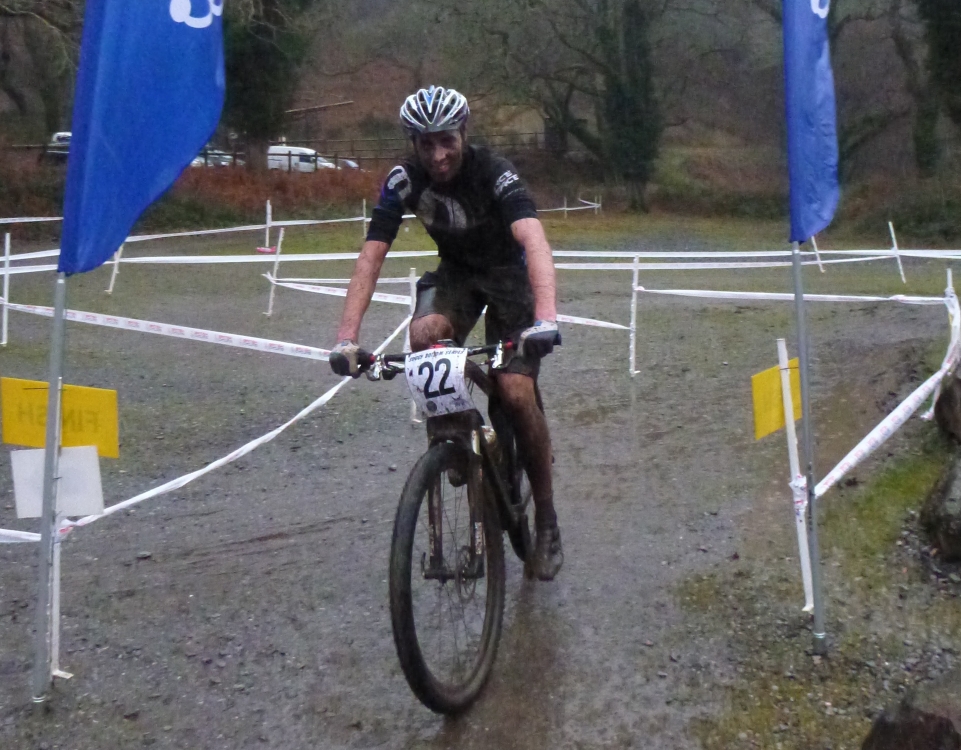 Now with the soggies being in winter there's no telling who's still doing their base training or who's half way through build or whatever I'm going to show my cards here that I've literally just finished base training and going to start my build phase next week so I'm very happy with my performance today and shall hopefully enter this season with a tad more confidence than last year. Hard luck Llewelyn had you not punctured you would have kept your position for sure however this happened to me when I was sat in 2nd in the last soggy bottom so with these two races combined I feel I've earned my 2nd today so yey! Thanks Jay and Maddie for another great race and thanks to everyone who let me through especially those who went off line to give room for me and finally thanks for the photos dad and everyone who cheered me on (mum, dad, wife).
---
More on the Soggy Bottom 2013-14 R3:
Event Calendar Listing
Blogger Info:
---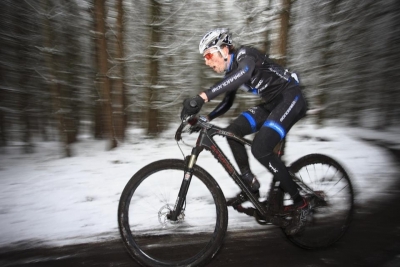 Read More By Stephen Steven
---
Disclaimer:
This blog post was written by a third party and their views do not necessarily reflect the views of XCRacer.com