---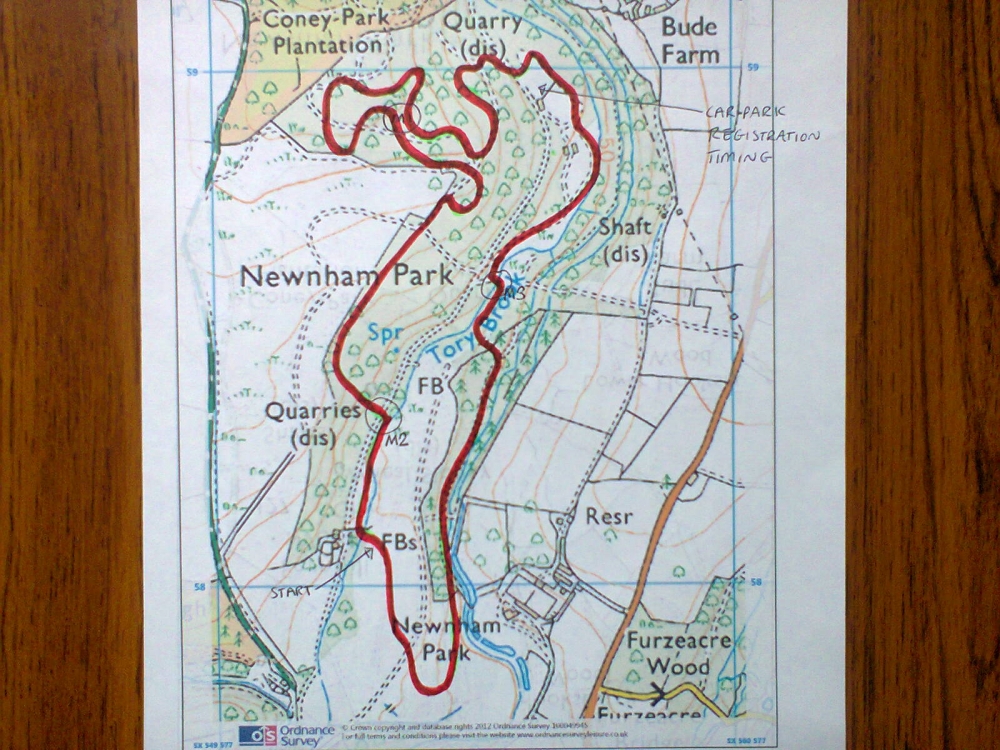 Soggy Bottom XC round 3 - Sunday 8th March
Share on Facebook
Share on Twitter
Published: 3rd March, 2015
The weather gods seem to be looking after us this week, with some dry days to come and a balmy spring weekend forecast. The final round of this Winter's Soggy Bottom XC Series is set to be a cracker, and the following information will help you organise everything you need, and enjoy the day.
Entry
Online entry
closes on Wednesday at midnight.
You can also enter on the day, but it will cost an extra £2
How to find Newnham Park
The nearest postcode is PL7 5BN. At the entrance to Newnham Park Shooting ground, you will pick up the Fully Sussed event signage. Follow this all the way down the bumpy lane to the car park. Please be careful as you drive in - the race course crosses the bumpy driveway at one point.
Car parking
Car parking will be tight, so please park sensibly and follow instructions from any marshals.
Please drive slowly and keep an eye out for riders warming up, cooling down or racing.
Event timetable
0800 Registration opens
0900 Under 13s and Under 10s race (15-20 mins)
0930 Under 8s race (10 mins)
1030 Juvenile, Youth, Sport + Junior men, Sport women (includes Junior, Vet and Grand Vet), Elite/Expert
1300 Fun, Vet men, Grand Vet men
Presentations for each race will take place as soon as all prize winners have finished racing.
We will do the presentation for the series winners at the same time.
Collecting your number
Pre-entered riders don't need to queue at registration. Go straight to the 'Pre-entry' table, find your name on the list, sign, and collect your number from the box.
Riders entering on the day will need to come to the registration desk.
How many laps?
Each category will race for a set number of laps. This information will be on the noticeboard on race day.
We expect the lap numbers to be as follows (but this may change, depending on how quickly the track is running):
Juvenile male 2 full laps
Juvenile female 1 full lap
Youth 3 full laps
Sport male 4 full laps
Elite/Expert male 5 full laps
Sport female 3 full laps
Elite/Expert female 4 full laps
Vet male 4 full laps
Grand Vet male 3 full laps
Fun 2 full laps
The race start is in the grassy arena field (as in the previous 2 rounds), and you will complete about a quarter of a lap before coming through the timing for the first time. You will count your full laps from this point onwards.
The course and course practice
We always advise riders to pre-ride the course before racing
This round of the series takes in many sections of Newnham Park that regular riders will be familiar with. There is one brand new 'A' line which comes off Cottage return. There will be an easier (and longer) optional 'B' line around this technical section - please have a look at it in advance.
All 'A' line / 'B' line splits will be clearly marked with a divergent arrow. Please do not run down 'A' lines - doing this puts other riders in danger, and is not in the spirit of the competition. If you don't fancy an 'A' line, just ride down the 'B' line instead.
Hazards are marked with black downward facing arrows on a yellow background.
1 downward arrow = caution,
2 downward arrows = extra caution,
3 downward arrows = extreme caution.
St John ambulance and course marshals will be in place from 0900. If you pre-ride before this time, you do so at your own risk.
When pre-riding, please give way to anyone racing at the time - they have priority.
Please do not ride through the finish line on your practice lap - it confuses the timekeepers!
A very crude tracing of the route can be found at the bottom of this email.
The Start
Under 13s, 10s and 8s start in the event arena close to registration.

The 1030 and 1300 races start in the large field on the opposite side of the river to the car park and event arena. There will be red arrows directing riders to the Start. Please allow a little extra time to get across from the car park.

The start line will be around 150m wide and one rider deep (unless you'd rather loiter at the back). There will be no gridding as everyone will be at the front. You'll have around 300m of flat grass to sort yourselves out before starting the first climb. This will allow riders in all categories to race directly against each other. This format worked really well at rounds 1 and 2 and was great to watch.

Results
We will have event commentary, and aim to give out information to all riders during the race regarding their position.
Results will be printed out after each race and put on the noticeboard.
Full results will also be on our website in the evening.
Please do not disturb the timekeepers during the race - this can cause mistakes to be made
Catering
The Pickled Lemon Catering Co. will be serving hot food and drinks from around 0815.

Vinyl Bear TShirts
Vinyl Bear will be at the event with their fantastic Soggy Bottom TShirts. They should be able to take card payments if they can get mobile signal, but will always be able to take cash.

Marshals
A huge thank you to the South Dartmoor Squadron, Plymouth + Cornwall Air Cadets, who have marshaled for all of our Soggy Bottom events this Winter. Please feel free to say thank you to them as you zoom past.

We look forward to seeing you all on Sunday.
Jay and Maddie Horton.
---
Click any of the images below for a larger view / slideshow
---
More on the Soggy Bottom 2015 R3:
Event Calendar Listing
Blogger Info:
---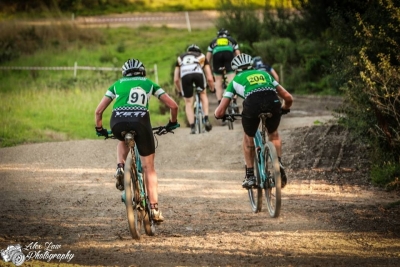 Fully Sussed is run by husband and wife duo Jay and Maddie Horton.
Mountain bike enthusiasts, used-to-be racers and voluntary coaches, now scratching a living as event crew / lifters and shifters.
Read More By Maddie
---
Disclaimer:
This blog post was written by a third party and their views do not necessarily reflect the views of XCRacer.com