---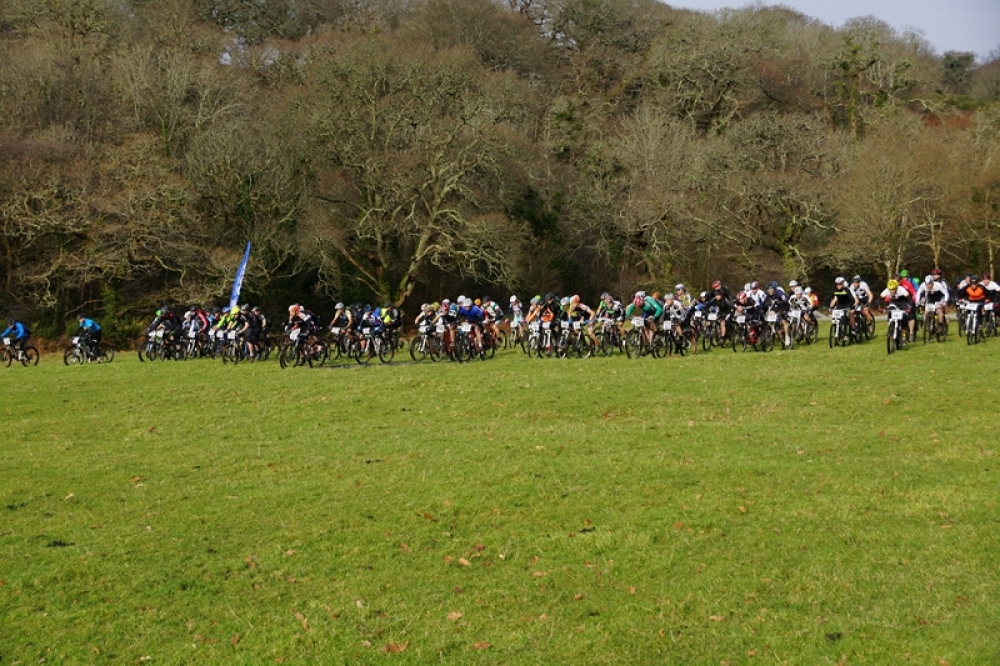 Soggy Three - the tricky third instalment
Share on Facebook
Share on Twitter
Published: 15th March, 2016
The week before Soggy the Third finds us in much mellower mood. Plymouth Argyle are still holding onto an automatic promotion spot (just), diesel is below a quid a litre (just) and the course for Sunday looks fandabbydosy. Justly.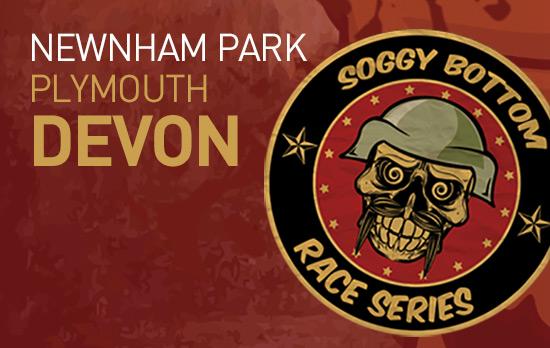 Consider round 3 as the litmus test about whether you really are a mountain biker or not. We rode some sections of the course today, to check that we weren't just building a mass lawsuit waiting to happen and despite being on rigid steel hack bikes, wearing work boots and the scars of a thousand brambles, we came away grinning like loons. If you don't finish the race whooping and hug the nearest person, you need to go and vote Trump, you weirdo.
We are nudging ever closer to the final route for our round of the Nationals in April, and will be unveiling six new trail sections this week to see what works, what doesn't and what causes the most spectacular photo-friendly stacks. You'll be able to spot a Soggy regular when you come down in April – they will be one of the people that won't need to stand in the queue of riders waiting to practice an 'a' line.
In our continued mission to turn South-West England into a major MTB powerhouse, we dragged a group of our newest young racers into Newnham Park for a day of sessioning technical sections without senior riders getting in the bloody way. They mostly survived the experience, and their sacrifice means that your day will be that much better, so everyone wins. You can get an idea of the shennanigans
here.
Lots of new sections and lots of new line choices means allow lots and lots of time to re-ride the course. Our much loved (!?) mass start is in a different place so don't be fooled and allow even more time to get there. It's Sunday, we've already won the Six Nations so you've got plenty of time.
While the course will be another leap into the unknown, lots of trusty regulars will be there to reassure you – Pickled Lemon Company for sustenance,
Run Venture
for Gucci kit and your last chance to pick up a Soggy hoody, as well as
Wickens and Soderstrom
bringing some exclusive Soggy deals.
All the details are at
Fully Sussed
. It is the series final so the series winners will be recognised accordingly...in our own peculiar way.
---
More on the Soggy Bottom 2016 R3:
Event Calendar Listing
Blogger Info:
---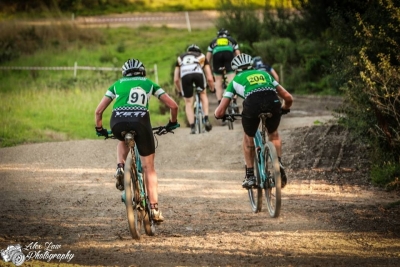 Fully Sussed is run by husband and wife duo Jay and Maddie Horton.
Mountain bike enthusiasts, used-to-be racers and voluntary coaches, now scratching a living as event crew / lifters and shifters.
Read More By Maddie
---
Disclaimer:
This blog post was written by a third party and their views do not necessarily reflect the views of XCRacer.com