---
Solo 24 Seconds
Share on Facebook
Share on Twitter
Published: 14th April, 2012
Last weekend saw the country's most durable riders testing their ability to endure. I have yet to commit to a solo 24. Poor courage maybe, or perhaps I am simply sane. I am in admiration of those stoic riders and pit crews, but I am not yet envious...

Instead of 24 hours I opted for 24.33 seconds, the time it took me to complete 500metres in the Rollapaluza finale at Herne Hill. What another fabulous night of roller racing, I bloody love it!

Heading down to London with Alex, we took in the scenic route of the West End, met up with my friend for free B&B and off we went for pre-ride fuelling. Balham High Street pub, followed by a roller warm up in the hallway of her flat, on the obligatory urban single speed with silly narrow bars.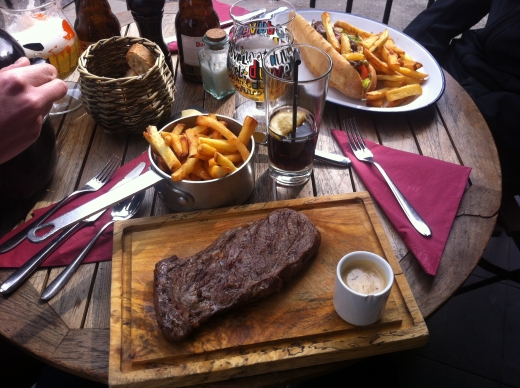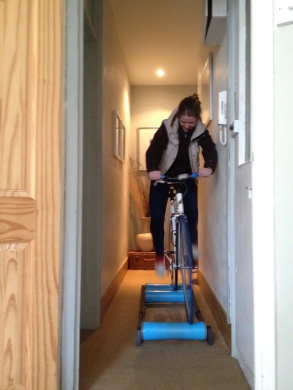 With a good turnout of both boys and girls, qualifying was tight with folk having another go to qualify for the knockout stages. I watched roadie Melissa Berry do her qualifying in a frighteningly quick "22.something" seconds, putting her ahead of all men and women for a time. BMXer Rob Reed was just as devastating in the men's, regularly going under 20 seconds. He gave me a leg speed tip too, but thats a secret. I found myself second overall going into the knockouts. The sprints are so short but they demolish my quads, I'm in pieces after the first one, so after 4 sprints I'm pretty much finished. The nerves don't help either, most races you get nervous once, start your race and go. When you have to pick yourself back up to do a max effort time and again [at my age] it's rather knackering. Somehow I ended up in the final, I needed a fairytale to beat Melissa. As it was, I was closer to her than I had thought. Looking at the video, I can see how "still" she is compared to me, lots to work on, there's always next year...I'm not taking it seriously, honest. For second place I won £100, that's roughly £1 per second of riding, £2 if you won, a fiver to enter, why would I take it seriously?!
Women's Final.
http://www.youtube.com/watch?v=2VqayZB1aH0&context=C41b171bADvjVQa1PpcFPvPAI_Xsg0u1fYivx3L97aBV5FhnXylFs=
Men's Final.
http://www.youtube.com/watch?v=XPw9VzIZPU8&feature=context&context=C41b171bADvjVQa1PpcFPvPAI_Xsg0u1fYivx3L97aBV5FhnXylFs=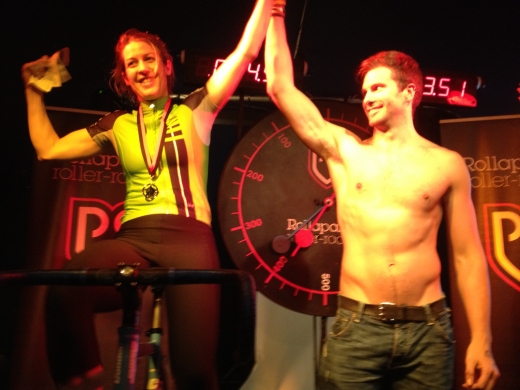 Podium Boy. Me clutching my cash
The sprinting came after two weekends of tough xc racing. Sherwood and Kirroughtree, chalk and cheese. Though with the dry weather, Kirroughtree was very fast and relentless too. Both races went well. Sherwood, not my favourite but I really enjoyed it - though I'm not so sure about the shorter races ie 3 laps instead of 4. I was surprised at how strong I felt near the end of the race and it felt good to be involved. There was much inter-category racing going on with myself, junior Becky Preece, Expert Laura Sampson and Master Jo Munden where race etiquette becomes a little confusing, and not quite knowing whether to push on, who to ride with etc... Finishing second Expert behind Laura, I was happy with that, for now anyway...
Kicking off my international racing career, Scotland's Kirroughtree was yet another second place on the podium. A lovely atmosphere was felt at the SXC, and well organised. The course was good fun, dry and fast, and so not as technically demanding as I expect the BMBS will be after our usual summer down pours. As seems usual in the Regionals, all the women set off together, which is nice. Lining up with all the Scots - there didn't seem to be any English or Welsh. The line-up included familiar faces like Katy Winton and Yuka Gallagher, the start was brutal, I sat back a little, waiting for riders to start blowing. Though the truth is I had no legs on me, following lactate tolerance intervals the day before my legs were empty and I just couldn't go any faster. After a crap start, there was a lot of work to do, eventually the legs sucked it up and somehow I worked back to catch Katy Winton on the final descent home. We sprinted the last corners, she held me off to take the win. Prizes were more money! Excellent event.
Training appears to be doing what it should be doing, getting faster, Garry has me doing all kinds of horrendous intervals. Loving my Compressport "Quads" too, helping with recovery. Under the influence of Dan Treby, I've been riding a 1 x 10 set up (which he did for me), it is working well, I love the simplicity of it, thanks Dan. After a really fun couple of weeks, I have come down with a bang - full of cold, eugh. I blame Rollapaluza with the pub environment, lots of bugs I reckon, though I didn't eat any peanuts from the bar... No bike now for nearly a week. Frustrating, but thankful I'm not injured like some of our racers. Get well soon folks.
Thanks to my friends for supporting at Rollapaluza. And thanks to Dan and Paul at Brothertons for my trusty steed. I bloody love it!
Blogger Info:
---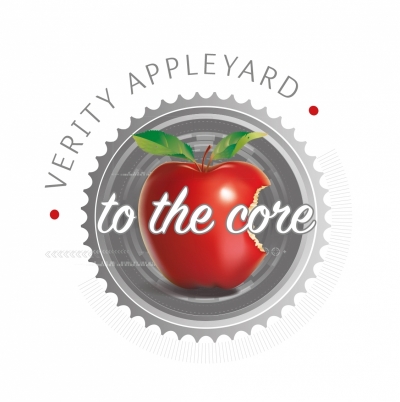 Verity Appleyard.
Riding for Brotherton Cycles
Physiotherapist

XC
Marathon
CX
Enduro

Read More By Verity
---
Disclaimer:
This blog post was written by a third party and their views do not necessarily reflect the views of XCRacer.com