---
Sudety Challenge Stage Race better late than never
Share on Facebook
Share on Twitter
Published: 17th October, 2011
Well it happened late July ...
Last minute decision to do this one. Was a bit burnt out from previous races, and then got an email from Aussie Mike Blewitt (of www.marathonmtb.com) saying his partner was injured and would I like to do it? Mike is fast and I wasn't confident that I would be able to keep up or recover. However, the entry and accommodation price was great value and I did want to see this part of the world. So I was in.
Got the plane to Prague and shared a taxi to the race start in Poland. Enjoyed staying in the hotels and watching some comedy local pop videos in the telly. These consisted mostly of gangster style taxi drivers surrounded by rather fetching women … a bit like Hip Hop videos but with white guys and faster Europop beats. Move your feet to the tribal beat: http://www.youtube.com/watch?feature=player_embedded&v=vz_Ky209RQg#!
This was a big event. There were 20 nationalties in the race. Apart from the Polish & Czech teams, Germans, Austrians and Belgiums were all around in large numbers.

Prologue. Kudowa Zdrój 8km/420m Hill Climb time trial
Polish kilometres feel like long KMs, just like Welsh miles. Pairs were set off in 1 minute intervals, We blasted up the climb. It was going well them Mike dropped his chain at a little half way descent and I held back. I should have pushed on as Mike came steaming past on a road section … I was hanging badly behind from there on in. We passed many pairs and felt we'd done well, but only came 10th in about 45 mins. The standard was high. Bart Brenjtens was the first in the solo Vets category. His Milka Trek team mate led overall.
Stage 1: Kudowa Zdrój - Kraliky 104km/2900m climbing
The longest stage. We were gridded in the second box. There was a bit of a shakedown as we went onto the off road section after the start. We moved up. I felt strong and was handling the technical sections well. The terrain was very mixed. There was alot of forest, rooted sections, peaty sections, gravel tracks and walkers tracks. We were roughly following the Polish/Trek border. Border posts and military remnants were all around. We caught more pairs and solo riders as the race went on, and almost caught the Merida Russian pair on the final run in. A good result.
Stage 2: Kraliky - Stronie 70km/2700m
We were now in 6th position overall and gridded in the top box. It was more of the same terrain, except steeper. There was some really brutal descents through obliterated double track and smashed up river bed. I felt sorry for my forks, they made some creaks. I didn't feel so good today. I might have got a bit enthusiastic on day one. I hoped I wasn't struggling to recover already. I made a mental note to eat the porridge I had brought last thing at night. One cannot race on smoked sausage and cheese alone. Mike was pretty smooth & strong on the climbs and typically would open up a gap on my as we crested the tops. I would then catch up on the descents. This was pretty much the pattern of the race from here on. We were quite well matched which was a relief.
Stage 3: Stronie - Bardo 59km/1800m
The race for the top three positions was not on the cards. It was between 4 rapid Elite teams. Our ambition settled on trying to move up to 5th. This meant overhauling a strong Russian Merida team that gradually disappeared from view as the stages went on. This was the target.
Felt a bit better this day.
Stage 4: Bardo - Guszyca 56km/2400m
We held onto the Russians at the start. I could see that one of them was struggling a little and we passed them by half was and pressed on. The big Czech team who we had jousted with were coming on really strong this day and caught us. This was a tough day. There was plenty of pushing. I was really struggling to keep up with the Czechs but they weren't descending well and we managed to catch them on every downhill apart from the very last one where an earlier than expected finish came into view. Another 1km and it would have been an exciting sprint out for 5th.
When we checked the results we had put 20 minutes into the Russians. They must have had some technical problems. This meant we were in 5th. It was pretty tight though. Overall we were 4 mins up on the Russians and 9 minutes on the Czechs. The final stage was going to be tough.
Stage 5: Guszyca - Kudowa Zdrój 78km/2700m
I had a bit of a shocker on the first very long road climb. My conclusion on 29ers is that they aren't very good on road climbs. There's a large contact patch which drags. This contact is great for grip off road but not so good on-road. As we hit the fire road I was about 1 minute down on a flying Mike who was with the increasingly strong Czechs. I gradually found my mojo and passed the Russians and got to Mike. I was feeling quite good, but with 11k done disaster struck as I clipped the edge of a large rock and had a big sidewall split. 8 minutes, 2 gel wrappers and and plastic bag later and we were on our way. The chase was on although I thought there would be no way the tyre would hold. Well it did. The stage was the toughest one for me, I was really hanging. Some bad weather made chain suck a problem and we were greeted by many false endings. Polish KMs were very long KMs on this stage. One more day and I would have properly popped.
We clawed back some time, but not enough … we slipped to 7th about 4 mins down overall on the Russians in 5th. Tight after nearly 22 hours of racing.
Results here: http://sportchallenge.cz/extra11/bch/vysledky_team_general.php
I really really like this event. It was well organised, cheap as chips, great racing over beautiful challenging terrain (I'd say a bit like a wooded lake district). Here's some typical scenes: http://vimeo.com/28070256.
Well done to Mel Alexander & Mark Spratt who won the mixed pairs
I want to do one of the stage races run in this part of the world again, there's even solo and pairs categories to pick from. Thanks Mr Blewitt.
The after party was ace: Oh bella, bella
http://www.youtube.com/watch?v=fguX5gnMV_I&feature=related
Thanks
KCNC
Blogger Info:
---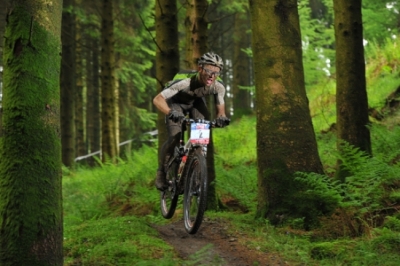 24 solo racer, world traveller and now the man behind the xcracer shop
Read More By Anthony
---
Disclaimer:
This blog post was written by a third party and their views do not necessarily reflect the views of XCRacer.com