---
Summer Soggy Bottom - round 3
Share on Facebook
Share on Twitter
Published: 4th July, 2016
Round 3 of the Summer Soggy Bottom Series takes place this Friday at Newnham Park, Plymouth. (8th July 2016).
For those of you who have not yet experienced a Summer Soggy, it's a grass roots event with a very relaxed feel to it. Racing is open to all levels of rider, and faster riders are asked to leave their egos at home in order to help make the newbies feel welcome.

We've got a few end of series treats lined up for riders, as a thank you for supporting our little Summer races, and we're working on a great lap that takes in most of the route from round 1 with a couple of tweaks here and there.

As usual, the main lap will be around 3km long and will include a variety of non-technical, flowing singletrack guaranteed to put a smile on your face. There's a little bit of climbing, but we start and finish at the top of the hill, so we've kept it to a minimum.
The schedule:
5pm
Registration opens.
5pm -5.45pm
Course practice.
5.45pm
Under 8s and Under 10s race:
lap distance = 1.5km ish, duration = 20 minutes.
6.10pm
Under 12s race:
lap distance = 3km, race distance = 2 laps.
6.40pm - 7.15pm
Course practice.
7.15pm
Juvenile, Youth, Senior and Vet riders race:
Lap distance = 3km, race duration = 1 hour.
Series rewards:
Under 12s will be able to pick up an end of series certificate.
We will be supplying a keg of local Ale from Summerskills brewery for our senior riders to enjoy post ride.
For those stuck in the middle of those ages, we'll get a few bottles of Rola Cola for you to slurp on.
Other event facilities:
The Pickled Lemon will be on site from 5pm with their array of fantastic cakes, hot food and the all important coffee machine.
If you want to enjoy more than one beer with your pickled lemon burger, you can take advantage of free overnight camping.
There is a water source, but it's a bit fiddly to operate, so bring your own if you can!
There will be a couple of portaloos, and plenty of hedges.
A local race within a race:
Plymouth's best mechanic Tom Thorne of
Complete Cycle Works
, has donated a voucher for a Complete Bike Service as a prize for the fastest Janner.
The voucher will be given to the first Janner past the finish line at the end of lap 1. To be eligible, you need to live in a PL postcode. If you don't know what a Janner is, you probably aren't one!
How to enter:
You can enter online
here
(Under 12s: £4 / Everyone else: £15)

Entry on the day will also be available (Under 12s: £5 / Everyone else: £17)
Event website: http://www.fullysussed.co.uk/soggy-bottom-summer-series.html
---
Click any of the images below for a larger view / slideshow
---
More on the Soggy Bottom Summer Series 2016 R3:
Event Calendar Listing
Blogger Info:
---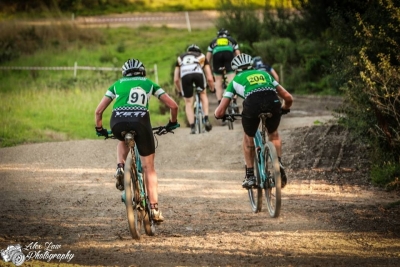 Fully Sussed is run by husband and wife duo Jay and Maddie Horton.
Mountain bike enthusiasts, used-to-be racers and voluntary coaches, now scratching a living as event crew / lifters and shifters.
Read More By Maddie
---
Disclaimer:
This blog post was written by a third party and their views do not necessarily reflect the views of XCRacer.com