---
SXC Rd 2, Glennifer Braes
Share on Facebook
Share on Twitter
Published: 7th May, 2012
Racing is never straightforward. Dalby takes longer than you think to get there. Alan Clarke, Rab Wardell and I drove down in a van and I took my new Ghost 29er. Big thanks to Next Level Bikes in Castle Douglas fo this. They even sent it to my work!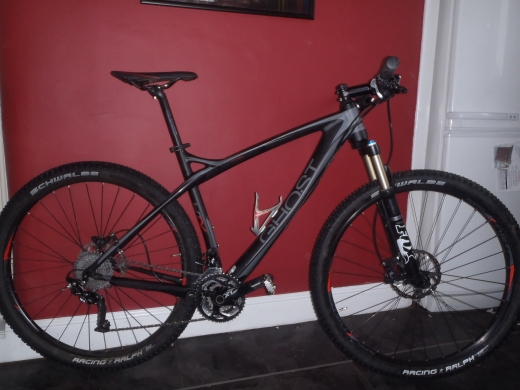 We went straight out for a practice lap and after about ten minutes Alan broke his thumb and got carted off to A+E.Rab and I did a couple of laps getting heckled by Nick Craig, got some fast lines, cleaned ourselves up and then shot off to find Alan. Two Policemen moved us on armed with machine guns - apparently we were in their line of sight. Not sure what was going on in A+E that day! Alan was patched up and sent away with an ortho appointment in Edinburgh. We got out of there before something worth shooting at crossed us.
Race Day - Wet again, but drying. The course was clogging more than practice. I got a really good start by my standards. Rode up the outside on the grippy grass past a load of riders. This lined me up for the inside on the next bend. I planted a foot, lifted the front wheel and pivoted around and rode past a handful more (unorthodox but put me out of the slime, I felt like an example from Simon Burneys CX techniques book). Ended up sandwiched between Rab and Craigy, like in practice. Soon though I started the inevitable slide in that quality field....down to 29th. Then I jammed the chain on thelast lap. I finished 31st place, and 19th Brit. I'm pretty chuffed. Rab was on it, 12th overall! Both absolutely caked. If anyone can tell me how Liam kept consistent lap times on a course like that please fill me in.
I loved the Ghost. It held all the lines I pointed it at, including the new right hand off camber down Worry Gill and no probs rolling Medusa's drop.
As for Alan, looks like his motorbike holiday to watch the TT is going to be ruined by his crash. Gutted.
Onto the SXC, I was doing that thing I hate, making excuses before I started cos I'd had a cold. I apologise for doing it. I should have just got on with it or not gone. There were only a handful of Elite/Expert so everyone was expecting me to do well. Personally I was glad the field was small so the start would be steady and I could ride myself in. Afraid not.The SXC decided to set Juniors off with us too for 2 less laps. Paul 'Elvis' Newnham who was coaching them had instructed them to go like the clappers off the gun to prep for World Cups.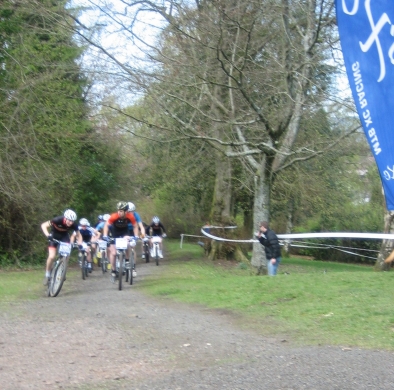 Well, I got immediately dropped, and then rode back up to Tom Evans with Iain Paton. Forget the Elite race. These guys were the men today. I rode around lap 2 about 10s behind them, lap 3 about 20s behind them and then lap 4 watched them step into each other on their dash for the line. I decided not to ruin myself trying to beat two kids in a different race. I went into lap 5 and now I was race leader. Dougie Shearer and Niall Frost were out of sight, but not out of mind.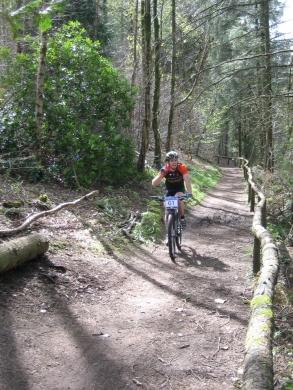 I kept a decent tempo but actually found the time to enjoy myself a bit and appreciate the unusual sight of Glasgow in the sun. Behind the city the skyline included the Cobbler, Ben Lomond and some other snow capped mountains in the distance. Glennifer Braes is a beautiful place. It was a fast course.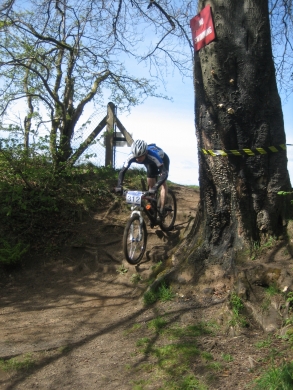 I managed the Elite win. It's been a while. The top Scots might have been missing but you've gotta be in it to win it and all that. Fair play too to the Juniors, they were the fastest on the day.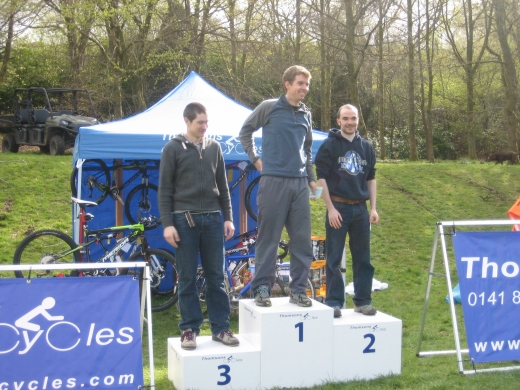 Full results here - http://www.britishcycling.org.uk/events/details/77925/SXC-Round-2,-Gleniffer-Braes-Country-Park
Blogger Info:
--- Read More By Robert
---
Disclaimer:
This blog post was written by a third party and their views do not necessarily reflect the views of XCRacer.com