---
Taking the big mountains to the streets
Share on Facebook
Share on Twitter
Published: 1st March, 2012
It's an unofficial 6 days of cycling week in Glasgow this week and so far a Criterium around Glasgow Green, a hill climb and a Tomcat 4x race around some cycle lanes, pedestrian bridges, underpasses and cobbles have taken place. I missed the first two after having my head kicked in on my first ever winter climbing route on the north face of Ben Nevis last weekend (Hardcore cross-training!). By Wed though I was feeling up for it so entered the Tomcat race. It was underground and Urban! A lot of guys on fixies, a few of them smoking plus a few road bikes and mtbs. I took my Boardman with some slicks on it.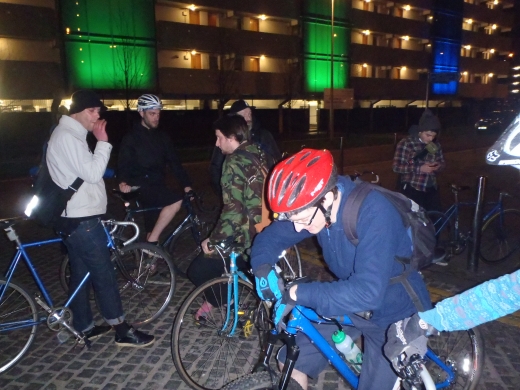 We went head to head with unofficial marshalls on course. 4 riders, 2 went through.
I went through round one with the win just. The fixie had the straight line speed, but I had brakes and could berm the cobbles! I also changed gear for the bridge climb. My next two heats passed easily and then it was the final. A 2 lap effort, one on one, against the same guy I just beat in the first round who had progressed through the play offs.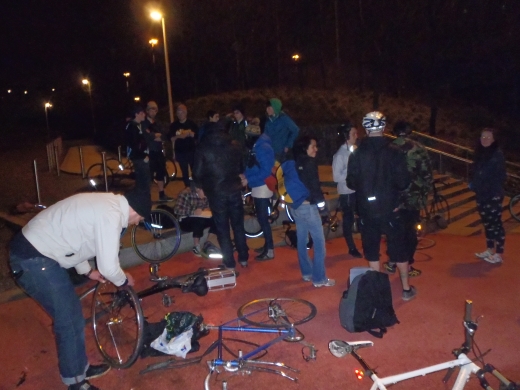 Lucky for me though we ran the course backwards so we didn't end up coming off the bridge and into the underpass at about 40mph and risk the lives of pedestrians and dog walkers. This added a long climb, and gave the mtb an amazing line up a cobbled bank to dive into the underpass 90 degree bend.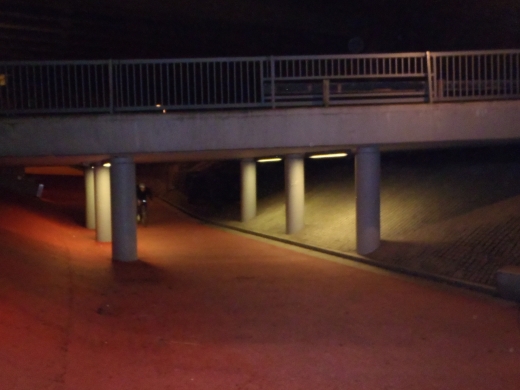 First win of the year for me. Woohoo. In the words of the late legend Shane McConkey, 'Taking the big mountains to the streets'. Rad. A pint in the Captains rest to celebrate.
It's Rollapalluza tonight. Rab Wardell's (alpinebikesracing.com) is going in his skin suit for aero advantage. I'm going in my streetwear.
I'll keep you posted with the rest of the weeks activity but there's an orienteering streetcat race tom eve and then an outdoor kierin on Sat eve before the weeks prizegiving.
Brum brum.
Blogger Info:
--- Read More By Robert
---
Disclaimer:
This blog post was written by a third party and their views do not necessarily reflect the views of XCRacer.com