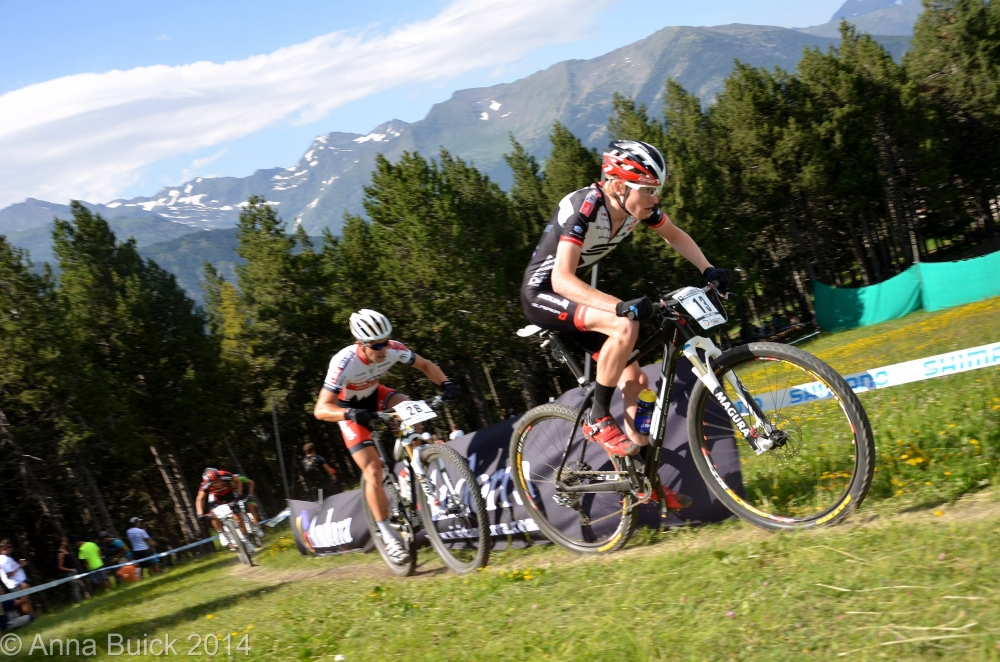 The Commonwealth Games: Who's who for Scotland?
Share on Facebook
Share on Twitter
Published: 1st April, 2014
The country on everyone's lips when it comes to the Glasgow Commonwealth Games Mountain Bike Race seems to be Scotland. Not only is it the host nation, but the mountain biking haven has bore a brace of exciting XC talent - with both established names and young hopefuls - who are fighting for the chance to don a Scottish jersey for their home Games.


The Scottish Commonwealth Games panel are really going to earn their supper judging who will get the coveted spots for Scotland's home Games. There is such a wealth and depth of talent in Scottish MTB, with many of the riders at a very similar level, but just three men and three women will be selected.
Scottish Cycling Coach, Paul Newnham, has a hard job. He coaches the riders both individually and as a team; he takes into account the rider's support from trade teams; and he has the additional complication of Scottish riders under the British Cycling Academy umbrella.
Paul wants to send a full and competitive team of riders to the Commonwealth Games mountain bike race. However, he adds, "It is not just about medals, I want these riders to inspire a generation".
In the opening article on this Commonwealth Games Series for XCRacer Scotland's hopefuls were revealed, now let's take a more in-depth look at who's who and what they're up to!
---
Rab Wardell
is something of a poster boy for the Glasgow Games MTB. He lives just half an hour ride from Cathkin Braes, he helped with the design of the course and has been heavily involved with press-releases surrounding the course and the Games. This would not be the first time Rab has competed for Scotland in the Commonwealth Games, but a home Games would be uniquely special. Under the wing of Orange Monkey Pro Team for 2014, Rab will embark on a heavy international race calendar in the coming months in a bid to secure his Commonwealth Games spot.


"The Commonwealth Games to me is an amazing chance to race for your home nation alongside the traditional sports in a multi-sport games. It's great to have mountain biking held alongside the likes of athletics, boxing and swimming. The atmosphere of the games village with so many nationalities and sports represented is brilliant and in Glasgow it will be buzzing. It's a huge target and it is always an honour to represent your country in the Commonwealth Games. Glasgow 2014 will be the highlight of my year, whether I am able to compete or not. I can't wait to get behind team Scotland."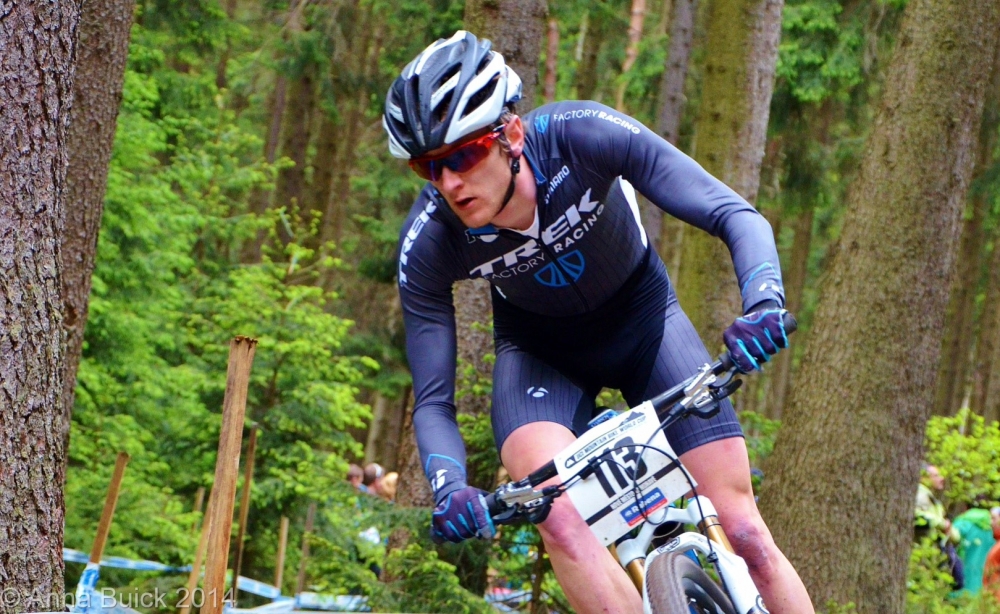 ---
Gareth Montgomerie
is an ever-present threat at the front end of domestic cross-country racing, and has been for several years. He won the 2008 National XC series, and was 13th at the Melbourne Commonwealth Games. Although he flies a little under the radar for many people, his talent and experience should certainly not be overlooked.
"My last Commonwealth experience of competing was amazing, travelling to Australia and New Zealand. Having been through the process of competing at a games is a priceless experience - everything is different to normal… everything is on a schedule, security restrictions, canteen dinners. With it being a home games in a familiar city it could be an interesting time if i get selected. This time around I have the advantage of having ridden the course for the last year and along with my coach from Napier University Sports Science Dept in Edinburgh we have been tailoring things to suit the course using data collected in test sessions last year. The course is suited very well to my strengths as a rider which I think showed in the National Championships last year. This year I will be racing as a privateer so I can focus fully on achieving my 2nd qualifying result."
---
Lee Craigie
is a very familiar name: arguably GB's top domestic rider, a World Cup regular, and the British National Champion. She won the British Championships at the Commonwealth Games course at Cathkin Braes with her mind wondering to a year in the future and a Scottish jersey on her back. She is a fans' favourite for sure, and one of the strongest contenders. Lee has had a busy winter of training camps with Scottish Cycling, both on and off road.
She says,
"Because of the generosity of my family, sponsors and the No More Page 3 Campaign, I can afford to stay out there [Girona] until the race season begins in Britain. I've been preparing hard for March when it will all kick off with a mixture of European and domestic racing all tailored to get me fitter and faster than I've ever been before. I'm pretty sure 2014 is going to see the best of me."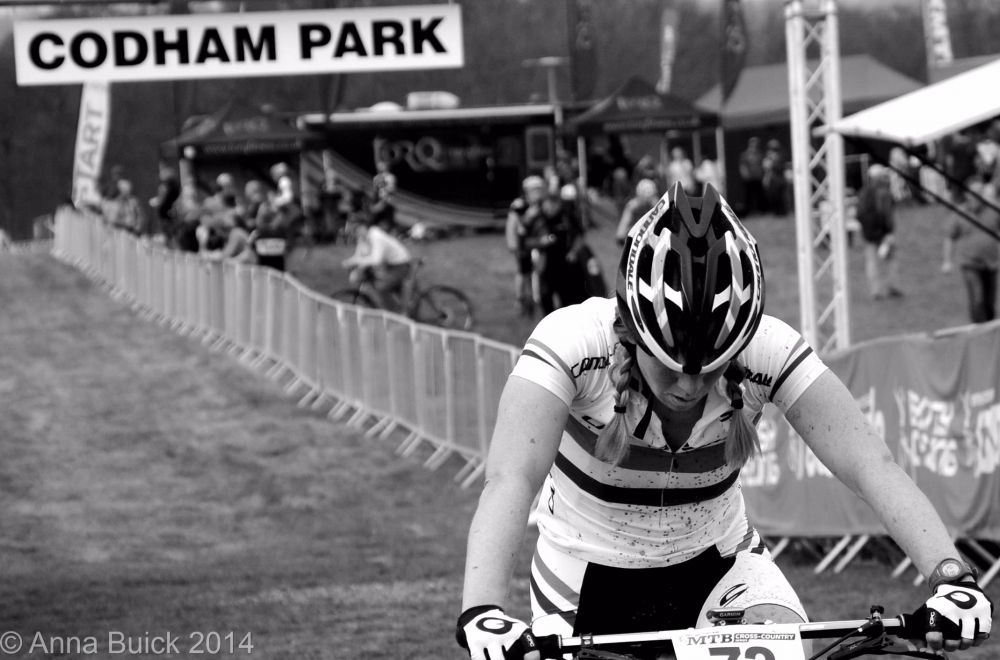 ---
Leslie Patterson
is a far less well-known name. Less well-known within cycling in Britain, that is. If you move in triathlon and Xterra circles, Leslie's name is amongst the greats. She is a Xterra World Champion and prolific international-level off-road triathlon winner. Leslie has unfortunately been grappling with injury in the early part of 2014, but it seems she is strong-minded as well as strong-legged:
"I treat my rehab with the same passion and aggression that fuels my training and racing but one of my biggest learning curves this time around is that sometimes doing nothing is actually the best medicine of all. In the long run this will make me hungrier and more driven than ever".
In the UK Leslie is an unknown quantity when it comes to cross-country MTB, but it seems she should not be overlooked!
---
Jessie Roberts
has been racing bikes for years, yet she is only 24. Jessie Has raced on the road and competed in cyclocross but has now settled as a top cross-country racer. She is a two-time U23 National Championship silver medallist and finished fourth at the elite Championships in 2012. She has established herself as a consistent and determined athlete, and has taken great steps forward by getting out to the continent to race World Cups. Being an athlete is part of life's balancing act for Jessie:

"I am currently mixing a full-time job as a graduate engineer, studying for an MSc in Systems Engineering and training towards making the CWG team! It's an exciting but at times pretty stressful journey but I am making the most out of every minute I have spare to work towards qualifying"
---
Kerry MacPhee
is a new name to mountain biking, having previously concentrated her efforts on xterra triathlon. Kerry threw herself in at the deep end and started racing the British National XC Series in 2013 where she showed herself very capable of mixing it up in the top ten. Not content with racing the top domestic race scene, Kerry has travelled abroad to race at the Swiss Cup and in the famous Belgian town of Houffalize. Kerry is go-getter, and her very impressive début season and fearless determination means she is now hoping to go get a Commonwealth Games spot.
"I was still doing triathlon training and racing up until October of last year and once I stopped running and swimming and just biking, I seemed to get a lot stronger and finished last season with a 3rd place at a Belgian cup...[Following] a clear step up in my performance at the end of the season I have been doing a ton of cycling all over and 'living the proverbial dream'. I've now been to Girona 3 times, twice for mountain bike camps and also the first race of the season in Banyoles. This was a good opener with a solid top 10 result and enough UCI points to get on the World Cup circuit...Next up is the 1st round of the British series...Qualifying for the games would be INCREDIBLE!! Even being on the journey to the games at the moment is crazy!"
---
Dave Henderson
is another rider who is probably a little under the radar, but he is another strong Scottish hopeful. He will be joining fellow Scot and Glasgow hopeful, Lee, at Cannondale Racing for 2014 which is a great boost for his qualification hopes.
"Its very exciting having the Games here in Scotland and even more so having the opportunity to battle it out to represent our nation. Thankfully I have the backing of the recently amalgamated single Scottish Fire and Rescue Service who have granted me a period of unpaid leave. This allows me to focus on qualifying and hopefully competing at the home Games. 2013 presented various challenges and some tough lessons. Perhaps the biggest being to remember to have fun! After all that's why we do it, right? Bike racing is fun. Hard, but fun with many rewards. With this in mind I am going to work hard and do everything I can to gain a place in Glasgow 2014 and hopefully do Scotland proud. However regardless of this seriousness, I will ensure I enjoy the time doing so and the opportunity I have."
---
Tom Evans
is still an U23, but his palmares is already impressive. In 2012 Tom won the British Junior XC Series and opened his eyes to the World of World Cup racing. However, last season was his first riding with the elites in Britain and it didn't all go his way. Furthermore, a slipped disc and sciatic troubles has forced Tom to take time off the bike during early 2014:
"I'm looking to build up for the later end of the qualification time scale and try and squeeze in a few good results then really push on from there and try and secure a place. It's hard right now and it's still touch and go with how long this injury is going to stay with me but I'm seeing a physio at the moment and doing all I can to get back out on the bike."

[Paul Newnham: "Unfortunately Tom's injury means he's no longer able to qualify. He is having to have extended time off of the bike and there is no time scale for when he can get back on it right now.]
---
Iain Paton
is one of a generous handful of young Scots set for the top. As a junior he has been on the GB Olympic Development Program and travelled all around Europe, racing with the World's best under 18s. Aside from these international appearances - including a career-best 13th place at the World Cup in Hafjell last month - Iain did not finished outside of the top five in British Cycling points-scoring races all last year! Two wins in the Junior National Series and the Scottish Elite title make Iain one to watch as he moves up to fight it out with the Scottish Elites this year:
"Since this year I'm moving out of the junior category into under-23/elite races, I haven't had much of a chance to gauge myself against the top elite riders in Scotland and Britain yet, so it's going to be a great chance for me to get stuck in and see what I can do. Obviously it's going to be really tough but training has been going well this winter so I'm excited to see what happens at the first few races of the year. These early season races will also be my first and only chance to earn a spot for the Commonwealth Games, so there is quite a lot going on, but the pressure is just coming from myself as I know that I'm capable of some good rides."
---
Hamish Batchelor
is never far from the front when he is racing in Britain, finishing just off the podium at the National Champs and climbing onto it at various other points over the last few years. However, he spends most of his time racing abroad among some of the best riders and courses in the World including a top 10 at the Langkawi International MTB Challenge. Now the Commonwealth Games are the biggest target, and competing for Scotland is the aim:
"If you're willing to torture yourself and support the Scottish Rugby Team then you know what nation you should be representing! Obviously the first part of the season is going to be important, we're [the Batchelor brothers] ranked 3rd and 4th Brits on the World Ranking so have a good starting point. Our plan isn't to attend 'softer' races to potentially make qualifying easier, but instead race at the highest level at World Cup and HC/C1s on the continent which we think will be the best preparation for producing a good result at the Games in July. We're looking to earn the place on merit and race at the front in Glasgow."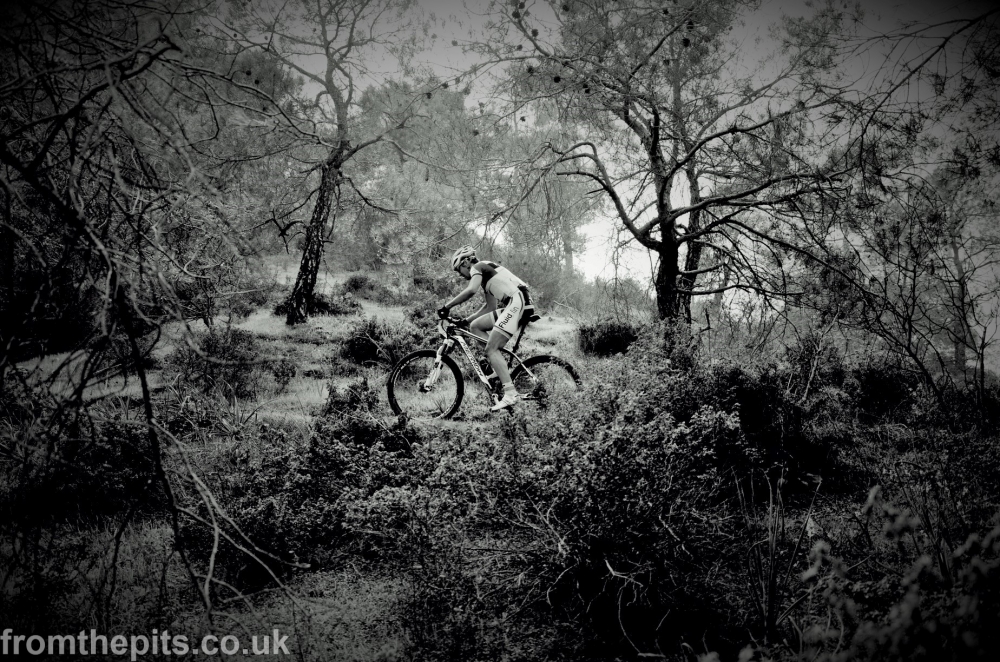 ---
Seb Batchelor
was a member of British Cycling's ODP as a junior but has since forged his own way in the XC world. Along with his brother, Seb raced and trained all over the World last year, racking up top tens in Poland, Denmark and the UK, as well as a World Cup top 40 in his first year as an elite. With so much time spent abroad, Seb is not a particularly well known face, but he does make an impact when racing in the UK - he was 7th at the National Championships and on the podium in Cornwall.
"The cut off date for selection is mid May, so we are looking to have a strong start to the season. For the first time the World Cup is the major focus for us, we will be competing in all the rounds except rd.2 in Australia. We are starting the season in Cyprus, along with HC and C1 races at the start of May which will all be targets to gain selection."
---
Grant Ferguson
is a name many associate with the 'next big thing' for British XC racing. In 2013 he dominated the British XC Series and won the Senior National XC title. He also took fourth place in the Val di Sole World Cup (U23) among a host of other impressive results.

"The Commonwealth Games are obviously my main target this year therefore I am working hard everyday to firstly make sure I am there to compete and secondly that I am able to perform to the best of my abilities. I have lots of races and training camps I am targeting this year in the build up to games and I still have big ambitions involving the World Cup series and Championship events which should make for an exciting year. To compete for Scotland, especially in a home Commonwealth Games, would be a privilege and very exciting! It would be a incredible experience and to have a home crowd behind you would add to the atmosphere and create a great competition."

---
Kenta Gallagher
probably needs no introduction, but I shall give one nonetheless! Kenta has progressed from being a Youth National Champion to a World Cup XC Eliminator winner. The flat-out, technical style of Eliminator racing suits this Scot, but he is still a force to be reckoned with in the Olympic cross-country discipline. Behind the showman is a very hard grafter.

"I just want to 'go like mad' to get selected basically! It's the main goal for the season but my first real goal is nail the South Africa World Cup to get that ball rolling. And if I get the goal I want there then hopefully one thing will lead to another and I will get onto that selection process. It's a dream to compete in something that big in Scotland. Scotland taught me how to ride my bike and hopefully I can give something back and inspire all the little young Scottish keen bike riders to enjoy bikes, be stylish on them be a dominant nation in the future."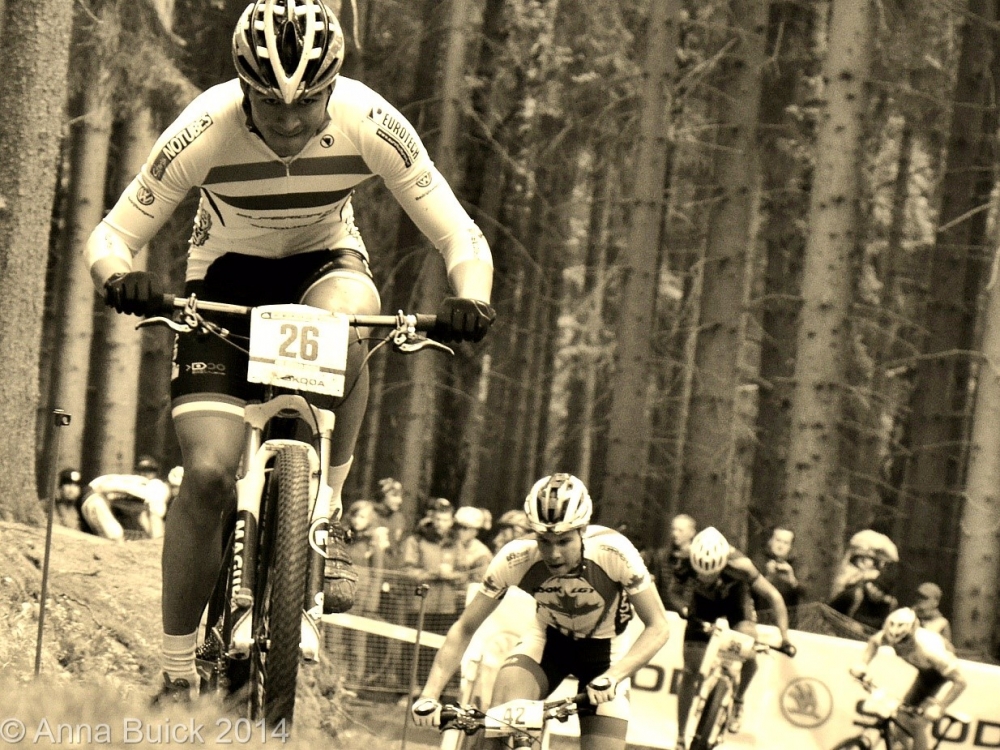 ---
Phew! There's more than a handful of highly talented and determined riders there. Competing at a home Games is something special, and for all of these riders is an extra push towards qualification and selection. The fire in their bellies is stoked and ready to roar should they gain selection. I, for one, will follow their journeys with great interest, and I can't wait to see the fireworks they produce in front of a home crowd at Cathkin Braes in July.
---
More on the Glasgow Commonwealth Games 2014 XC Mountain Bike:
Event Calendar Listing
Blogger Info:
---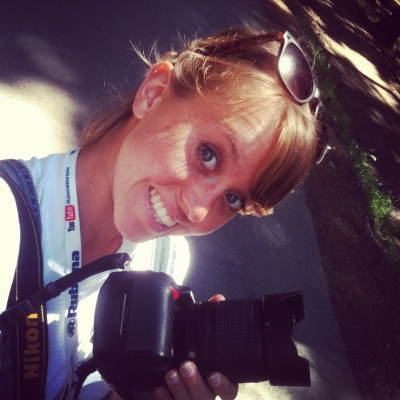 Read More By Anna
---
Disclaimer:
This blog post was written by a third party and their views do not necessarily reflect the views of XCRacer.com