---
The Scottish XC Series 2012
Share on Facebook
Share on Twitter
Published: 7th February, 2012

Scottish XC 2012
Most English mtbers have visited the 7Stanes or the Fort William World Cup and if they are lucky had an epic day on the hills above Kinlochleven or Torridon. Scotland is a great cycling destination which helped draw me north of the border. The race scene hasn't been covered too thoroughly in England though, and for some reason world class venues have been missing from the 'British' Mountain Bike Series for a few years. Well Scotland's back on the circuit. I'm going to be reporting for XCracer on as much race action as possible. The SXC is Scotland's British Cycling ranked race series.
The SXC Series -

www.sxc.org.uk
Scotland has its own series and national champs all organized by the SXC. The courses are renowned for being technical and hilly, because they are.
These races are open to British Cycling License holders. Not all of the 2012 events are confirmed and there have been rumours on the forums up here about possible Saturday events. More on that if anything changes. Here is what's on the website for the SXC series 2012 just now.
Kirroughtree, April 1st 2012
Also being used in the BMBS this year, it's become a regular on the SXC circuit. A well known and popular 7Stanes destination it gets a lot of Irish and English riders as well as Scottish. The XC course uses part of the trail centre circuit but also ventures into the hidden 'locals' trails. Steep, muddy, roots, drops and off cambers. It's a challenging course and well worthy of BMBS status.
Mugdock TBC, 29th April 2012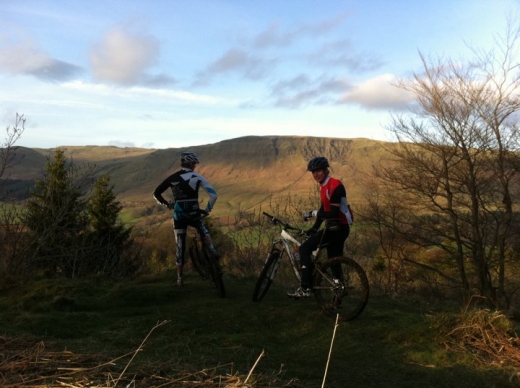 I hope this venue gets confirmed! It's a Glasgow locals riding spot and well known amongst outdoorsy types for being the start of the West Highland Way. The course is already used for a Scottish cyclo-cross. However there are tonnes of tight steep trails plus some faster ones if you only know where to look! It will be new to me as an XC race venue but there is so much that could make a great course. Also it should draw a big field being close to Glasgow and the central belt.
Aberfoyle, 3rd June 2012 (inc's Scot Champs)
I think Aberfoyle is the reason for the SXC's reputation of steep and technical. It's traditional: it climbs, goes along a bit then descends. Heart Break hill, will break you. It's the steepest climb I've ever raced up. Once at the top there's a substantial fireroad climb to finish you off. Before the awesome technical descending section there are some tricky loamy off camber sections to test you. Take care not to exit the front door on your way back down! A course well suited for a cross between a mountain goat and Danny Hart. Brilliant. Ride it!
Angus Area TBC, 1st July 2012
I don't know where this is going to be but Angus includes the Cairngorms. It's going to be hilly I suspect.
Perth, 5th August 2012
Set in a steep forest almost in Perth itself. Climb to the top of some big cliffs with a great view, descend a fiercely steep section of trail before finishing the lap off on flowy trails similar to an 'English' course. At least that's what happened in 2010. I missed the race last year with 2 broken wrists. Another well attended great course.
Drumlanrig, 16th September 2012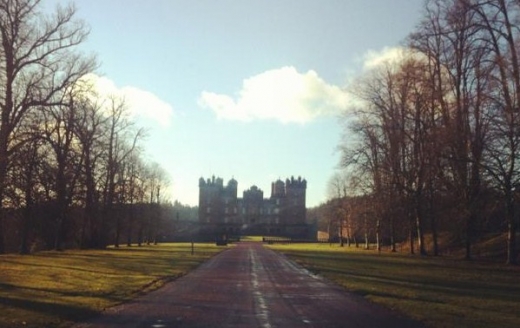 A classic. Previously hosted BMBS and UCI sanctioned races. The venue itself is a huge stately home boasting a courtyard with a nice café, the Scottish Cycling museum and Rik's bike shop. The trails here have a unique feel to them. You never really climb that high, but are constantly climbing or descending. It's rooty, it's tricky to ride in the dry and difficult in the wet. But riding the trails is a different game to racing them. At full ball these trails take precise skills, unwavering concentration and a pair of lungs to match. There's nowhere to let up. It's a full body workout. My favourite training venue.
Each event will happen like this:
Registration from 9am
Practice 9am - 10.30am
Race 1 - 11am - Juvenile, Youth, Grand Vet, Super Vet, All Women, Beginner & Open
Race 2 - 1pm - Primary Schools
Practice 1pm - 1.30pm
Race 3 - 2pm - Elite/Expert, Veteran, Master, Sport, Junior
More soon to follow on other events North of the border including enduros, one-off XC's, kids events, marathons the Highland Games and more!
Blogger Info:
--- Read More By Robert
---
Disclaimer:
This blog post was written by a third party and their views do not necessarily reflect the views of XCRacer.com