---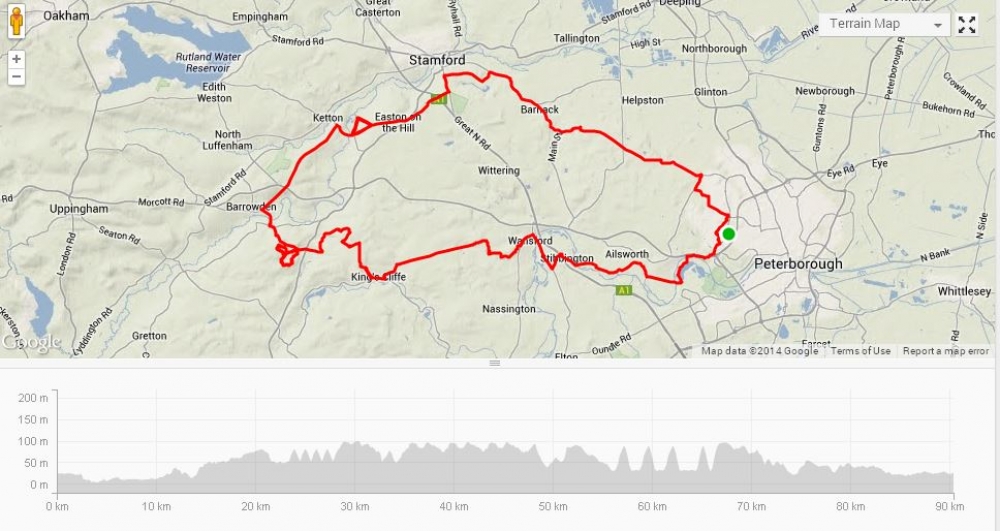 The training week + 2 XC races (Eastern & Nutcracker)
Share on Facebook
Share on Twitter
Published: 25th March, 2014
The training week (week commencing 17th March)

Each week members of the XCRacer team are doing a training/weekly review … it's my turn now.

This year I am trying to mix XC and Ultra distance races (24 hour), so have a challenge of riding hard and long and then super hard and fast. I try to get at least 1 long ride in a week (4 hours +/ 100 miles) and 1 hard turbo training session in (+ usually some sort of race). In the longer rides I normally put in some hill intervals, living in a very flat part of the country these intervals can be a bit lack lustre and only around 2-3 minutes.
On Sunday 16th I trundled across to the Eastern Regional XC (Mud Sweat & Gears) race 1 at Rendlesham. Immediately after the start & onto the fireroad sprint my legs felt particularly noodley, somehow I manage to twiddle them on the superfast flat twisty course to get 2nd in the Vets category. Local lad Dan Howe powered to victory in the Vets. Richard Jones impressively won the Elite category.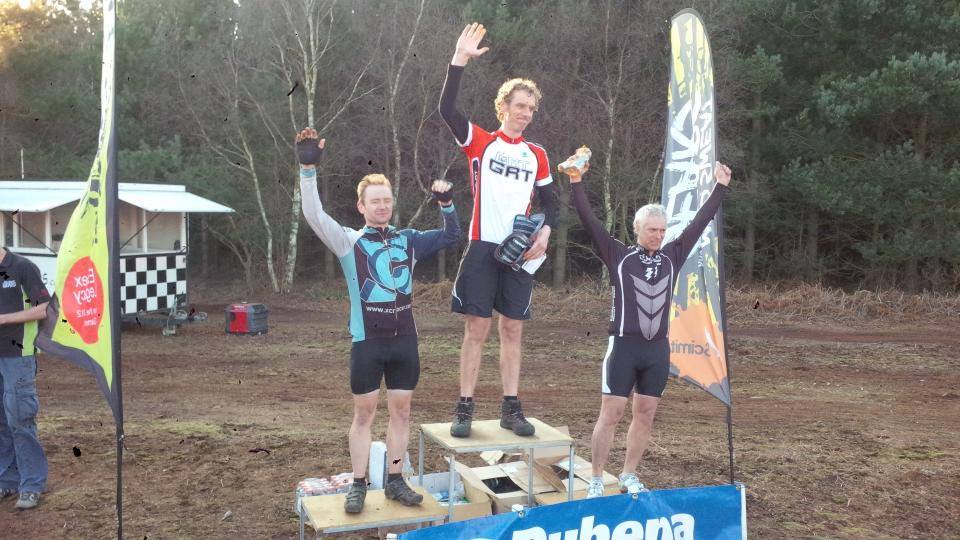 Some power appeared from the mid way point of the race which was encouraging. So looking forward to training w/c 17th I planned a bit of a heavy training week, ahead of slightly less hours in the run up to the National XC this week.

I was just off the plane from a trip to Asia so my sleep clock was a messed up, but in a good way … I was waking up between 4am & 6am feeling unusually perky.

Mon

Up early. I attempted to get enough work done to get out in the early afternoon. Failed. In the evening I decided to drive to where the "meat" of the training ride would commence. I did some intervals and and mixed it with riding round the local off-road route at Wakerley woods, which was dry and fun . Ultimately I had quite a hard 2+ hours, which was ok.

Tues

Lots of work planned & then a turbo training session. My usual turbo training session is an hour, it consists of 2 x 5 mins intervals, a 20 minute interval, and then 2 more 5 minute intervals. One leg drills are in-between. The intervals are set at various power levels from a while back, which cause enough suffering to be worthwhile. They kind of mimic the longer climbs that occur in my more important races and try to drive lactic acid tolerance up a bit.

I typically watch some cycling race and listen to techno which suffering. My particular favourite right now is this year's Cyclo Cross World Champs & the classic battle between Stybar & Nys.

Anyway got half way through and bailed. A bit of a fail.

Had some R&R in the evening and belated St Patricks day Guinness or two. Then some core exercises. St Patrick wouldn't have approved, probably.

Wed

Up very early. 4! Got enough work done to get out in the afternoon. I did 4+ hours, mainly off road with a few intervals. I was quite tired and hungry on the way home . Satisfied with the session, even got a few KOMs on Strava. I don't take Strava too seriously, but it does add to the motivation and is a useful training log.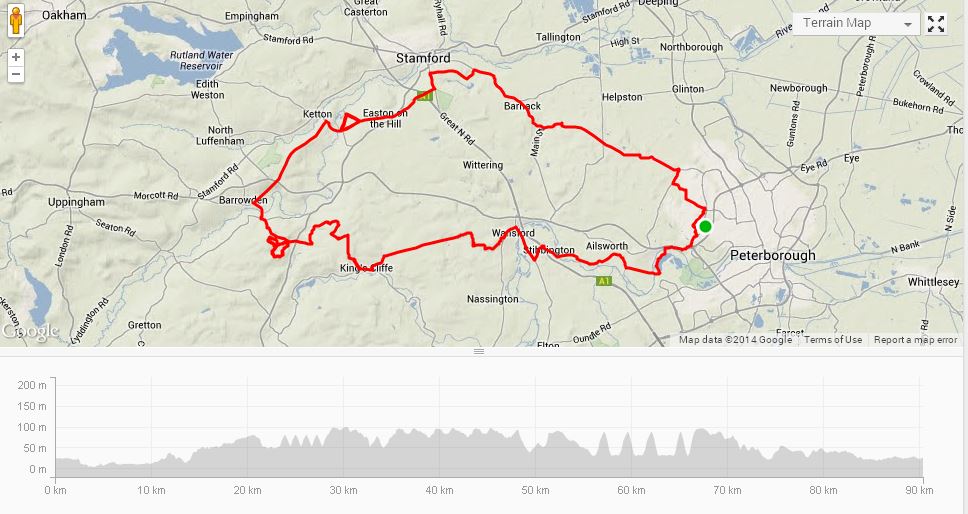 Thurs

A bit stiff & knackered from the day before. Lots of work to do. No training done.

Fri

Up early, worked & then traveled up north to do some errands/see friends.
As I didn't have the discipline to do much core exercising this week decided to go to Bikram yoga in the centre of Manchester. This was a serious "mission" to get to at rush hour but I made it, and as ever it was worth it.

Bikram yoga is 26 postures, repeated for 1.5 hours in a room heated to 38 degrees. It's hard and I sweat abnormal amounts. None of your chanting gentle stuff with this style of Yoga. I totally recommend it to resuscitate creaky joints, build flexibility and core strength.

Sat
Decided to do the Nutcracker instead of the the Whinlatter Challenge, as the weather forecast looked less bad in the East.

Drove over to Scarborough where we would be staying on this mini Northern road trip. Did a couple of laps of the Nutcracker Dalby XC course on the way, which was the same as the World Cup course with B lines where the Medussa & Worry Gill sections were. It was snowing when we arrived. Brr. Felt alright but a little stiff from the Yoga.

Sun (Nutcracker XC, Round 1, Codham - Vets)
It was great to see a big turnout at this top course. Hopefully the Northern XC scene is picking up and will get back to where it was in the days of the NAMBS & NEMBA races. Paul Oldham & Rebecca Preece won impressively in the Elite categories.


The race itself wasn't too effervescent for me. After a pretty bad start, where I failed to clip in twice, I had to push very hard in the first quarter of the lap. I made it up to 4th behind Ian Taylor, Adi Lawrence & Alan Nixon. Alan & I were held up by a Master in the Worry Gill ravine section, Ian & Adi looked spritely on the big climb ahead & started to disappear. I had decided to go for a heavier tyre & triple ring bike set-up and felt it on the climbs.
For the rest of the race I tried to push hard to get a clear 3rd but Alan Nixon & James Metcalfe kept coming back. I red lined it on the final climbs and scraped home. It hurt.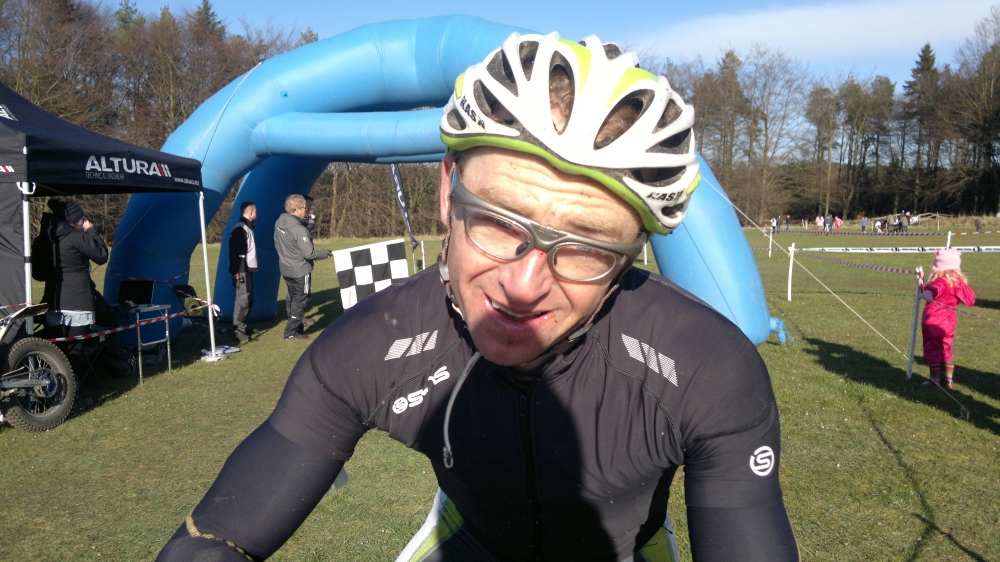 Ian won & Adi was second, a chunk of time ahead of me.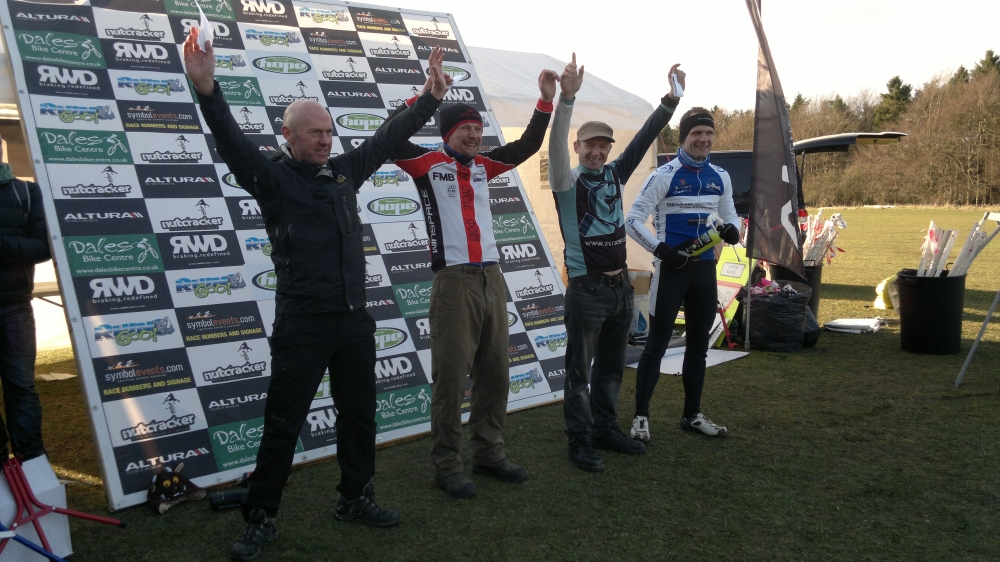 I will have to up my game for the National XC this weekend at Codham, somehow … maybe some horrible intervals on the turbo … with no getting off.
---
More on the Mud Sweat and Gears Eastern MTB Series 2014 Rd 1:
Event Calendar Listing
Blogger Info:
---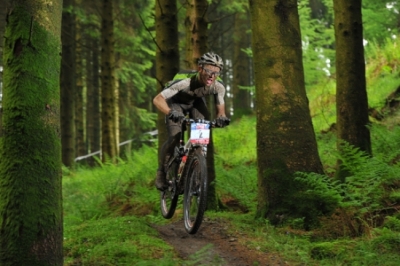 24 solo racer, world traveller and now the man behind the xcracer shop
Read More By Anthony
---
Disclaimer:
This blog post was written by a third party and their views do not necessarily reflect the views of XCRacer.com