---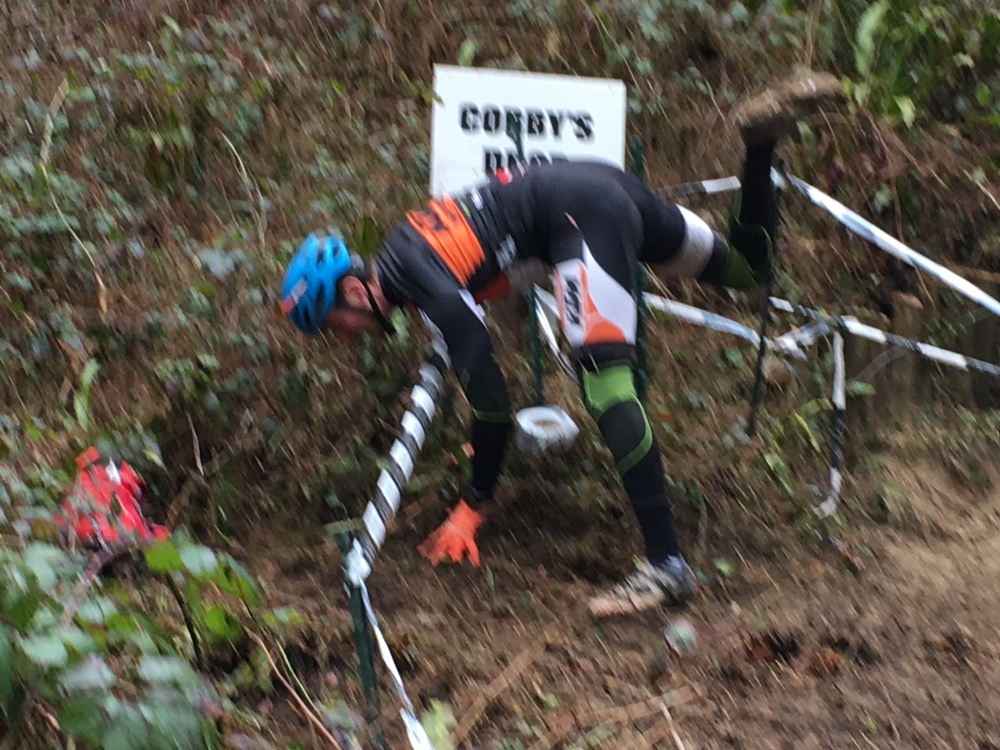 Too much of a good thing!
Share on Facebook
Share on Twitter
Published: 3rd April, 2016
This weekend was the first weekend of the British Cycling National XC MTB series hosted by Matt and Nia of A Cycling at Pembrey Country Park, South Wales. It was also the first weekend of the school holidays for me, so predictably enough I'd been out for 3 or 4hr rides a lot in the preceding days. On reflection this probably wasn't the best way to recover from the Volcat stage race, which as it turns out left me a lot more exhausted than I had realised. 3 days of extremely fast and close racing is rather tiring!
We practised on Saturday, having left 15 degrees of warm sunshine behind in Surrey and arrived in Pembrey to be greeted by cold rain. We decided it was prudent to go and get lunch and wait for the rain to stop. A lot of other riders had the same idea and it was good to catch up with friends in the cafe whilst we waited for the weather to improve. The course dried out remarkably quickly once the rain stopped and a dry line soon appeared. We went out and rode the two technical features a couple of times; one wooden drop and one sort of step into a steep left-right, otherwise known as Corby's drop after his wonderfully balletic dismount on the section a year or so ago. If you've not seen the photos I'm sure Matt can oblige. The couse was quite bumpy in places and I did wonder if the dry weather might continue. We spent the evening in the pub variously looking at BBC, Accuweather and Met Office trying to find the most optimistic forecast.
As it turns out this was all in vain as come race day it became clear the vets had the best of the course in the morning. Pete had bought a couple of heckling chairs from Tesco and we stationed ourselves on Corby's drop to watch the races. One poor chap went over the bars and landed on his back right in the mud at the bottom of the drop, covering the gathered crowds in a shower of mud. A lady in front of me got an unexpected muddy face pack. The vets race was really exciting to watch with a group of 5 riders off the front for most of the race. I was slightly nervous about there being nowhere to hide in the Elite race seeing Dave Collins, who I often used to end up racing with, smashing it at the front of Vets. Great first old boys race Big Dave! Paul Lloyd ended up taking the win after a fairly eventful last km or so. A lot of heckling later, the rain began as the vets cleared the course and so we went and thought about warming up by sitting in the car with the heating on.
By the time we started at 3.15, the course was starting to churn up and I was really starting to doubt my life choices this weekend. It's fairly well known I really don't like riding in boggy mud; whilst most of the course remained dry-ish, some was churned up and I was slipping all over the place. My recent racing calendar really caught up with me and I resigned myself to bimbling round, trying to enjoy it, and trying not to get lapped. Despite some terrible lap times and generally feeling absolutely dead on any sort of gradient, I didn't get lapped! Woohoo! I did get a few comments of "I wondered what had happened to you" after the race.... Thanks guys... There was also some amazing heckling on Corby's drop, especially when I had to reverse and have another go on about lap 4. Awesome!
Thankfully next weekend is free of racing, then it's off to Kielder for the Dirty Reiver 200km gravel race on the 17th. But only if it's not raining.
---
Click any of the images below for a larger view / slideshow
---
More on the British Cycling MTB Cross-country 2016 Series Round 1:
Event Calendar Listing
Blogger Info:
---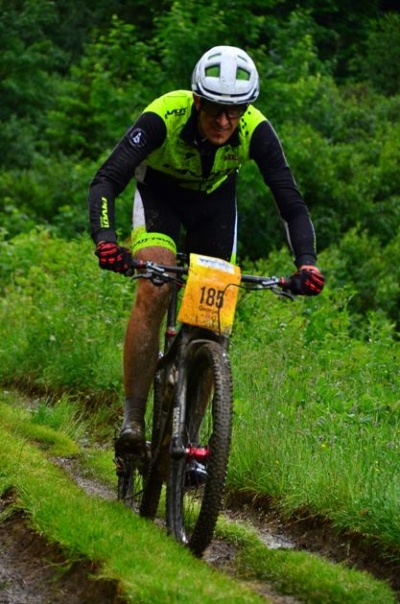 Marathon racer & Deputy Head. Usually found eating carrot cake in Peaslake.

Thanks to my sponsors: Pivot Cycles, Upgrade Bikes, Ison Distribution, USE, Exposure Lights, ODI, Gusset, Halo, MRP, Schwalbe, Absolute Black and Rotor
Read More By George
---
Disclaimer:
This blog post was written by a third party and their views do not necessarily reflect the views of XCRacer.com