---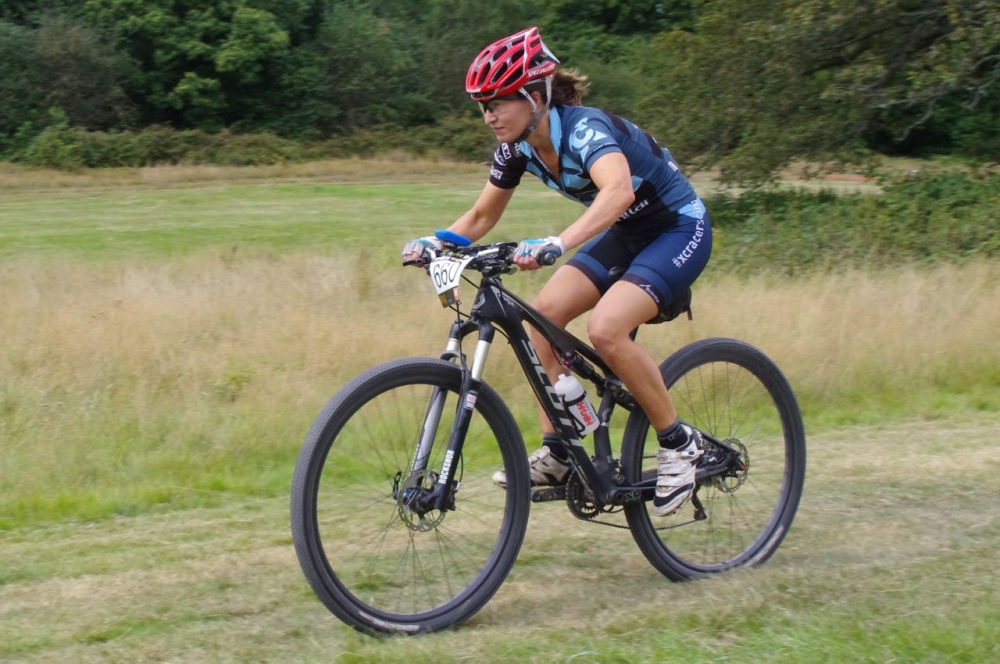 Torq In Your Sleep
Share on Facebook
Share on Twitter
Published: 27th August, 2014
To me Gorrick's 12:12 TORQ in your Sleep marks the end of the summer racing season. This year it has marked the end of summer.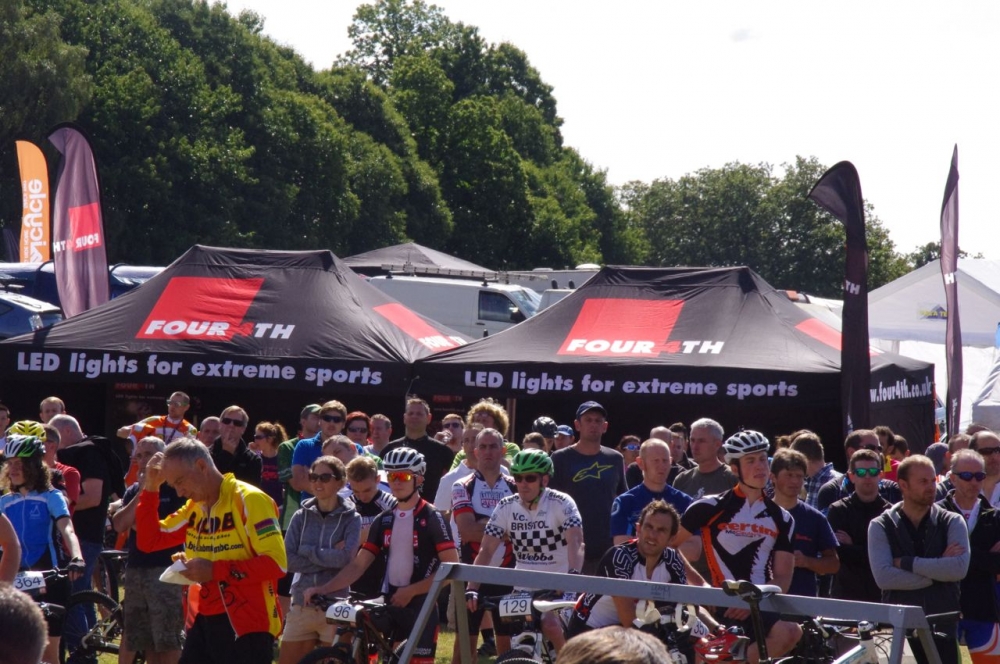 The last day of summer - mandatory rider briefing
With amazing luck the rain from earlier in the week cleared and left a four day window of dry weather. Enough to dry the course and allow for fair weather racing before the downpour started again during the prize giving.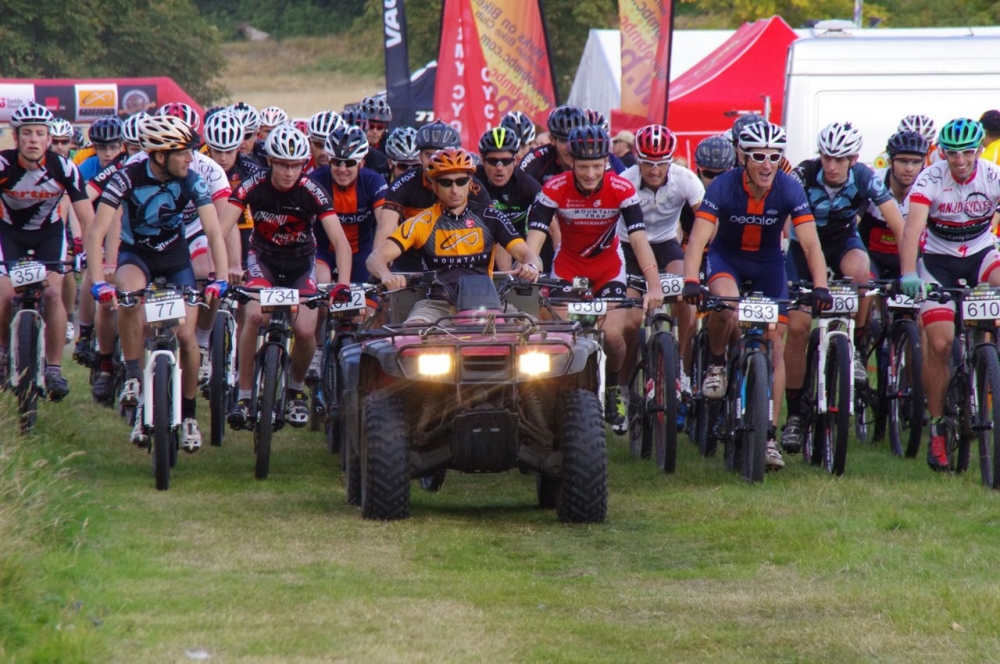 Procession lap - trying not to overtake the quad

Only four weeks ago I was sweating buckets and slogging round Newnham Park in the 12 hour solo race. After a family holiday and some significant recovery time I was really looking forward to a fun team event on local turf.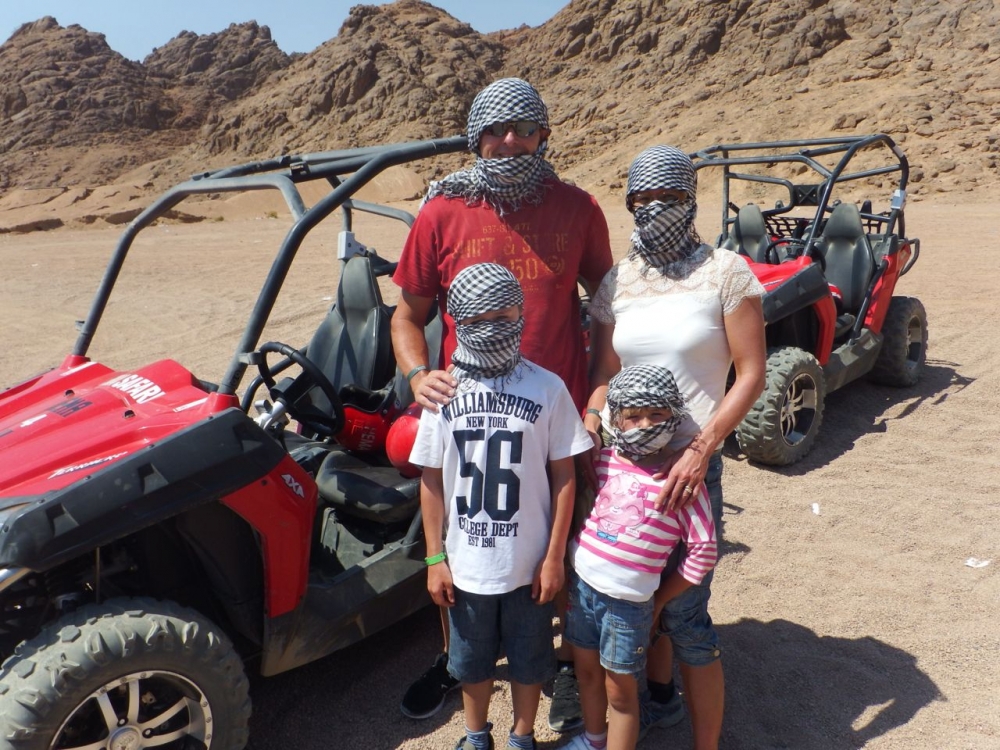 Active recovery in Egypt - it makes a change from lycra
As a two man, two lady mixed team we were not expecting to be in any way competitive. With Torq, Four4th, AW Cycles and Fruit for London in the mixed team cat (to name but a few) our only agenda for the whole race was to enjoy the event. However, you can't take an XC racer to a race and not expect a bit of fighting spirit to show through.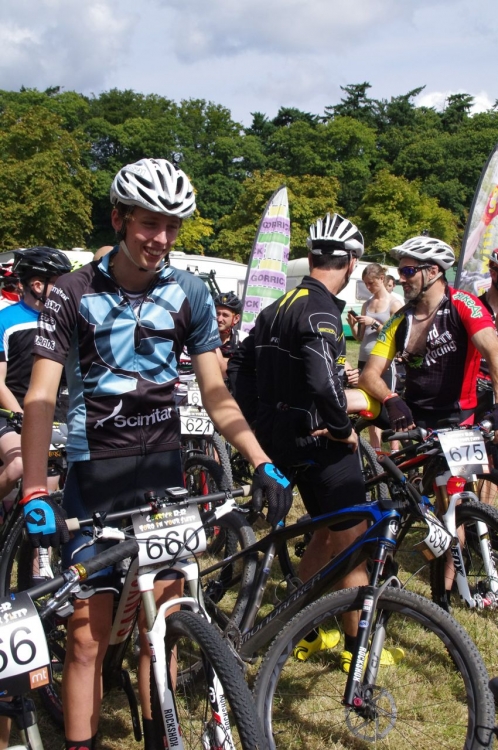 Paddy ready to go
Paddy Atkinson, the baby of the team at a mere 17, took the first slot. Despite a blistering pace set by the likes of Isaac Pucci, Paddy was 4th man round and sent Phil Morris out onto an almost completely clear course.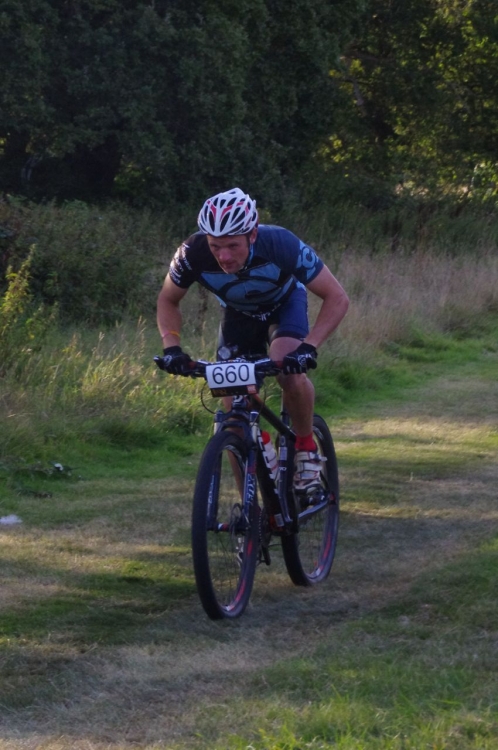 Phil Morris sets out 4th man on the course

Phil maintained his position and then it all went significantly south. I may be able to hold my own among the girls but as
3rd man
I was a bit of a disaster. I had a great lap, no traffic (well not in front of me anyway) and the 8 mile course just seemed to disappear underneath me. It was just a shame my lap time didn't reflect this. I think it must be all the endurance training I have been doing – at least I
felt
like I was flying.
The course was a typical Gorrick XC race course with plenty of single track and loads of roots. Even Phil (I'm not going to enjoy it if it's not hilly) Morris conceded that he enjoyed it. My Small Block 8 tyres were ideal in the dry dusty peat and occasional fire road climb.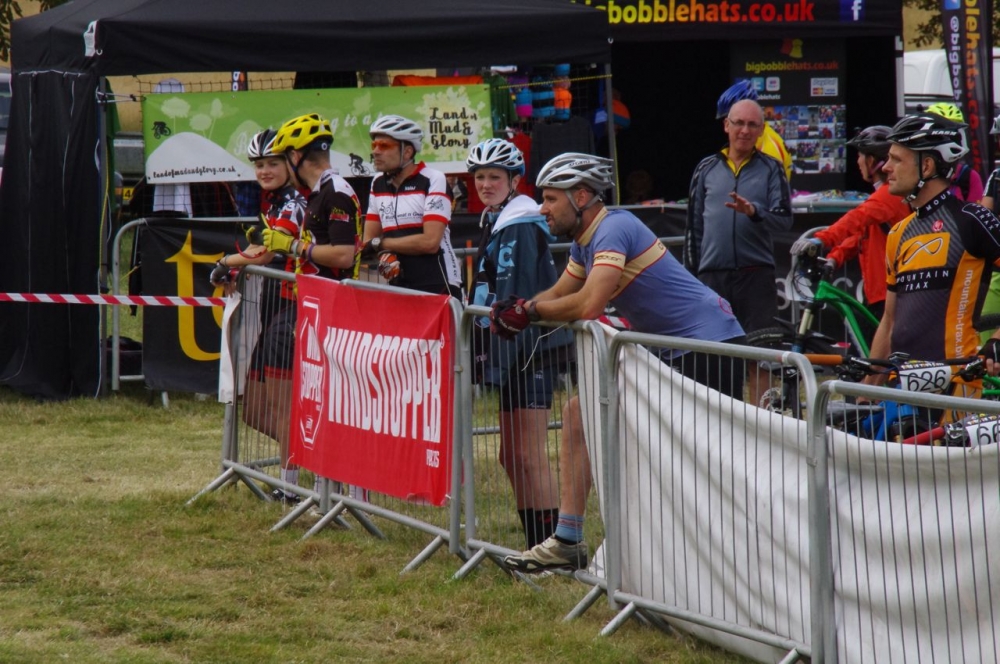 In the pits with Donna Morris

Rather than the usual handover discussions on the state of the mud, pit conversations were mainly along the line of how loose, dusty and spongy the course was becoming. Cornering at speed became a lottery, with plenty of evidence of "offs" seen walking around the campsite. The nature of the ground in this area means newly cut trails are soft and loamy and take significant amounts of time to bed in. New trails cut for the event in 2012 are now running hard and fast. It's just a question of patience.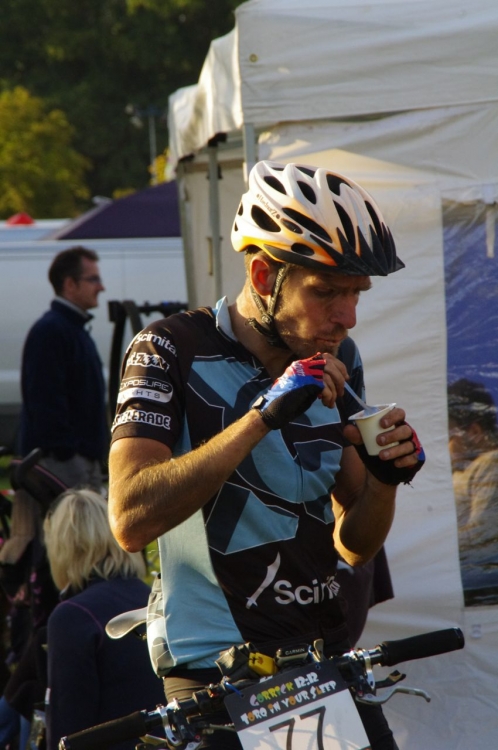 XCracers endurance man Andy Hewett stops for a bit of sustenance

Somewhere around Minley Maze on my third lap my drive chain gave up the ghost. I went from 2x10 to 2x 1 and even that involved a significant amount of skipping. With racing to do, I dragged it round a 4th lap but really suffered with the limited selection of gears (I was never a natural single speed rider). Despite a once over from race mechanic Little Dean, it was pronounced dead at the scene and replacement parts have now been duly ordered.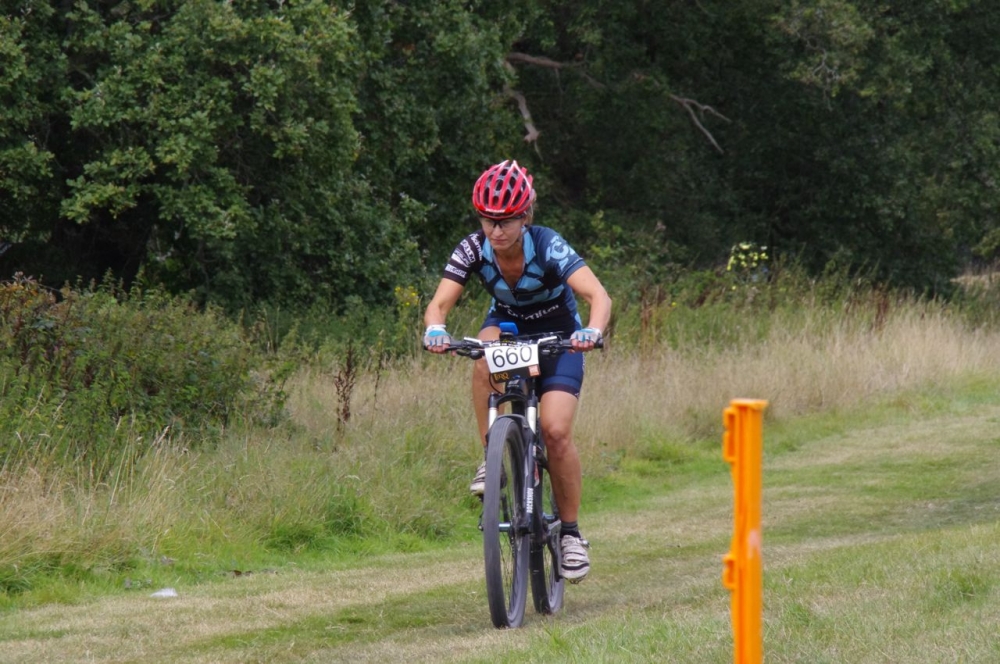 Throughout the race the XCracer team continued to bang out the laps, with the boys turning out lap times in the 35 minute mark. Both Donna and I dug deep and at the end of the first rotation we were in 3rd place but as the race wore on the speed deficit of two girls became too much for even Paddy and Phil to compensate. All the XCracer team rode hard but as the sun went down so did our placing's and we eventually finished 4th, just 5 1/2 minutes behind AW Cycles. Torq took a convincing victory with Four4th lights in second. Not bad for a bit of fun.
The atmosphere at the event was fun and relaxed the whole weekend. Great racing and great company. What more could you ask for?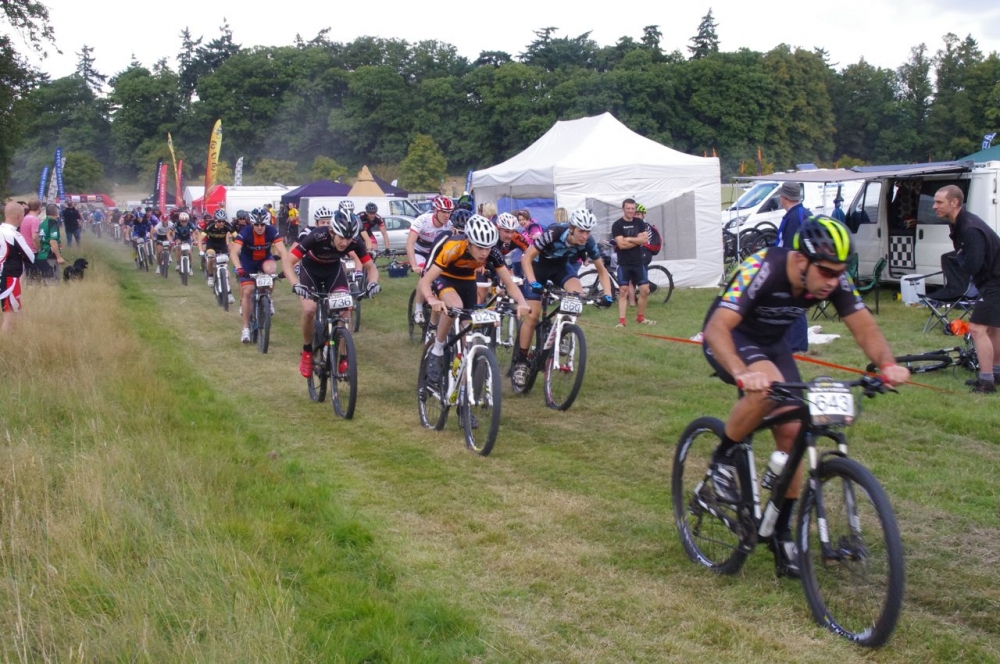 Many thanks to everyone who made this weekend possible, from the sponsors, course designers, course markers, helpers, hangers on and obviously the whole Gorrick team. Another excellent event. Well done!
---
More on the Gorrick 12:12 Torq in your Sleep 2014:
Event Calendar Listing
Blogger Info:
---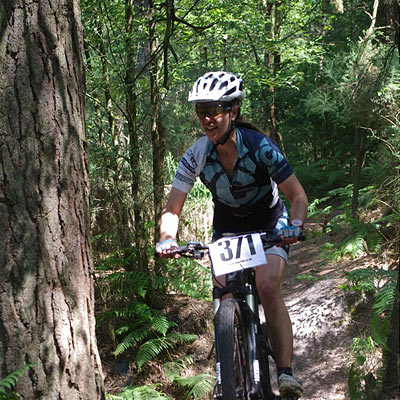 Mum, Pharmacist and XCracer Team Rider

Read More By Louise
---
Disclaimer:
This blog post was written by a third party and their views do not necessarily reflect the views of XCRacer.com