---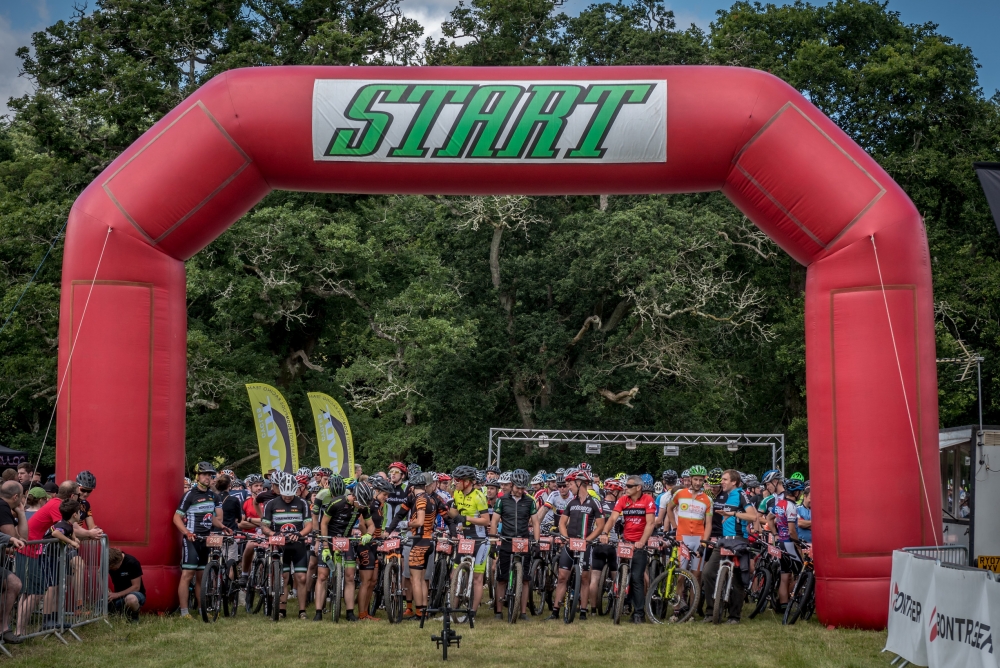 TwentyFour12 - 12 hour Solo
Share on Facebook
Share on Twitter
Published: 28th July, 2015
As I crossed the line in 2014 after my first 12 hour solo at TwentyFour12 I said to myself, never again but then a few weeks passed and I found myself filling out the entry form and a year later back on the start line for a second attempt. I'm not sure why I returned as I found 2014 hard going, perhaps it was the challenge to complete the distance again or to aim for a better result, who knows.
Being in the UK the chances of having nice weather for an entire weekend can never be counted on and sure enough England didn't let us down. Friday was cold and wet and quite the contrast to 2014 when the dress code was shorts and t-shirts. Those of us who were only racing on the Saturday were lucky as the racers were greeted to a warm and dry day, but those who were still racing on the Sunday were not as lucky as at 6am the heavens opened.
Having raced at Newnham Park a few times now I knew the course would be enjoyable and keep me entertained for the 12 hours. The track was pretty similar to last year but with one new loop just before the cliff climb. It was nice to see a new section but a small crossing over a stream soon destroyed a small section of the trail and it turned a small bank into a muddy slog and you needed a clear run just to try and make it up the bank. That section was hard to clear on Saturday as hundreds of riders were slowing churning it up and I'm not sure if it would even be rideable at all on the Sunday with all the rain. The usual sections remained and I always look forward to Cottage Return and the bomb holes in the section just before it (you need a nice reward from all of the climbing).
The race is long for everyone, no matter what category you're in but I knew a good start was crucial to avoid any first corner incidents and after the race briefing I found myself on the front row with a 40 minute wait, nervous but eager to get going.
As per last year you have a start loop to spread the field out and once the gun went off it was full gas for the first few minutes to avoid any hold ups and I kept a solid top 10 position until the start loop was over and then I decided to back off and settle into my all day pace.
This year has been spent racing XC and it's easy to spot who you're racing against so it's hard seeing people come past in the longer races as you have no idea who you are racing and the temptation to push on is hard to resist but this was all about being the tortoise and the hare.
My laps were fairly uneventful and the aim was to not make any silly mistakes, keep on top of the eating and drinking and knock out some consistent lap times, all of which were within a minute or two of each other. For the first 4 hours I was feeling good and I found a nice rhythm and even with all the bumps the body was feeling fresh and the legs felt good but I didn't want to leave it too long before I started taking in something other than energy gels. After leaving it so late last year, I decided to stop a little sooner to take on something other than gels and the pasta served me well just before the 6 hour mark. I wasted a lot of time last year by stopping and then becoming lethargic and struggling to get going again so the only time I made my visit to the tent was when I finished and this saved me a lot of time and gave me the kick to keep on going.
I didn't want to know my position much before the half way point just in case it affected my pace but after 6 hours I found out I was in 4th place only a few minutes back from 3rd and this gave me the push to keep on going and try and real in that podium position.
It's nice getting to the half way point as you starting counting down the hours knowing there's not long left. As the hours were getting ticked off I could feel my body getting tired and whilst my legs felt better than expected, it was the mental toughness that I struggled with along with a tired body. With 3 hours left to go it was time to switch on the lights and settle in for the final push. 3 hours is still a long time in the saddle but it seemed a breeze considering I had been out pedalling for 9. 3rd place had increased his lead a little more and whilst I tried to push on I was doubtful on whether I could catch him and even if I couldn't, I didn't want to lose any places either. The last few hours were going well and even the drizzle didn't materialize at 10pm which I was thankful of so it made the last 3 laps that little easier on the mind. I had that 'second wind' for the final lap and started over taking people on the track in the hope that I may have caught that 3rd place rider but after 12 hours of racing it wasn't to be and I came home in 4th position and only 20 minutes off a podium which is nothing over 12 hours of racing.
If someone had offered me 4th place at noon on Saturday I would have snapped their hand off as it's a much better result than I could have imagined and it's the result I'm most proud of since I started racing.
A big thank you to my helpers Tom & Steph, everyone at TwentyFour12 who makes this happen and to all of the riders who kindly let me pass.
The laps were just over 8 miles long with just under 400ft of climbing.
https://www.strava.com/activities/354568448
Thanks to Dave Hayward for the photo's.
---
Click any of the images below for a larger view / slideshow
---
More on the Bontrager TwentyFour12 #10:
Event Calendar Listing
Blogger Info:
---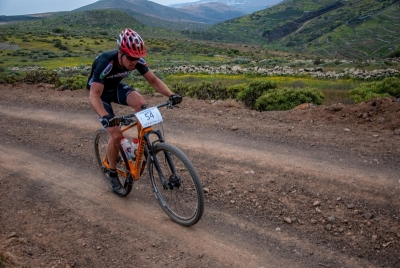 Read More By David
---
Disclaimer:
This blog post was written by a third party and their views do not necessarily reflect the views of XCRacer.com