---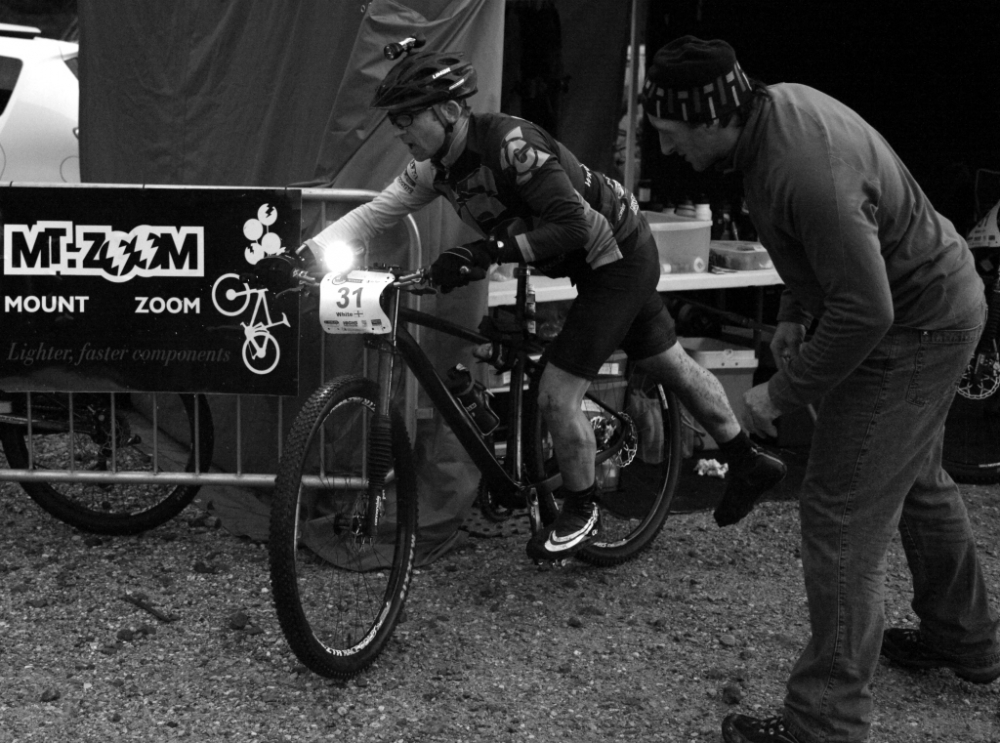 WEMBO World 24 hour Champs
Share on Facebook
Share on Twitter
Published: 21st October, 2014
WEMBO World 24 hour champs

"£9.99, ma duck". It was a long way down from Fort William driven in a haze, but the latest order of the Colonel's secret recipe followed by another McFlurry told me I was somewhere in the North Midlands. What a great weekend's racing, I was still hungry … I felt like I deserved another chicken dinner, even if it was in a bargain bucket.

24 hour racing is quite addictive, it hurts at the time but there are so many ways to go faster it gets under your skin. It's not just about innate VO2 max efficiency and power, if you train and prepare well and are hard headed good results can come. Like all mountain biking it can also be quite gladiatorial pushing through pain and problems, hopefully without brain damage you get in a boxing match … I think.

After doing sixteen x 24s I thought I was over it and hadn't done one for 2 years. However with a credible World 24 hour champs coming to Scotland with the potential high quality field and some prize money I set it as my main racing goal of the season.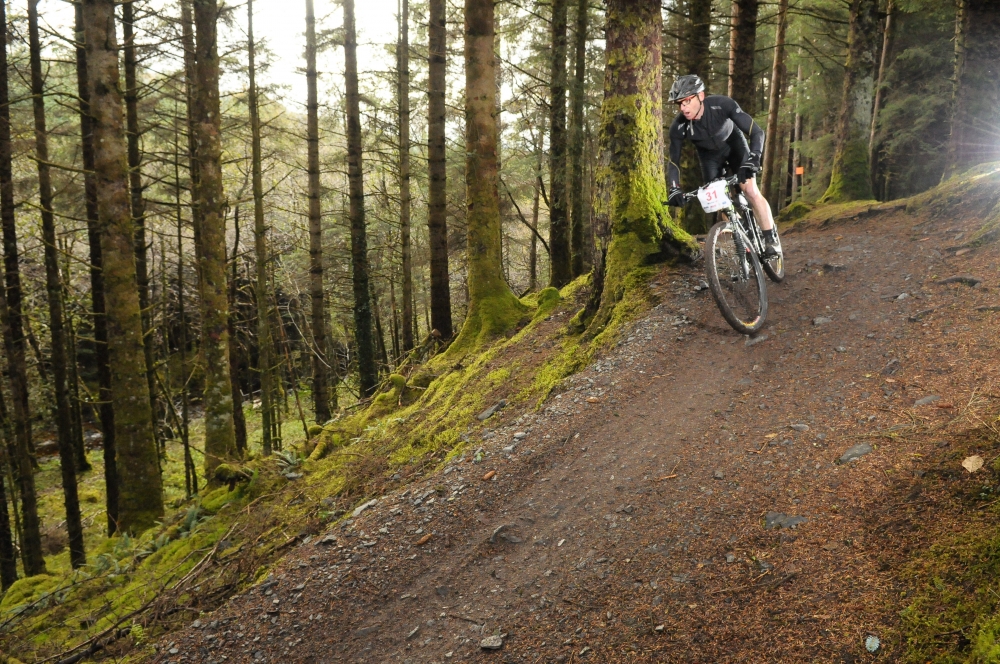 aahh, Scotland

Preparation

After tuning the engine earlier in the year doing lots of XC and shorter marathons I was glad to get back to training with longer rides and some longer races. So, every week since the National XC champs in July I did a 100+ mile ride plus a marathon race in some form. Despite moving house in September I forced myself to up the mileage, the darker evenings gave the opportunity for some night riding. Moving to a new area raised the enthusiasm for exploration for those longer rides thankfully … the increase in training meant my weight was low, essential for this course.

Bikes

I knew the Glen Nevis course reasonably well. It was a lot of the 2006 World Cup XC course with even more climbing thrown in. Yep, it was a climbfest (about 450m of climbing per 13km lap). I took a flyer & plumbed for two ultralight 29er hardtails, with some heavy tyres and comfy saddles … one singlering @ 18lb & one triple @ 19lb. I didn't have a 29er full-suss so the choice was the default anyway.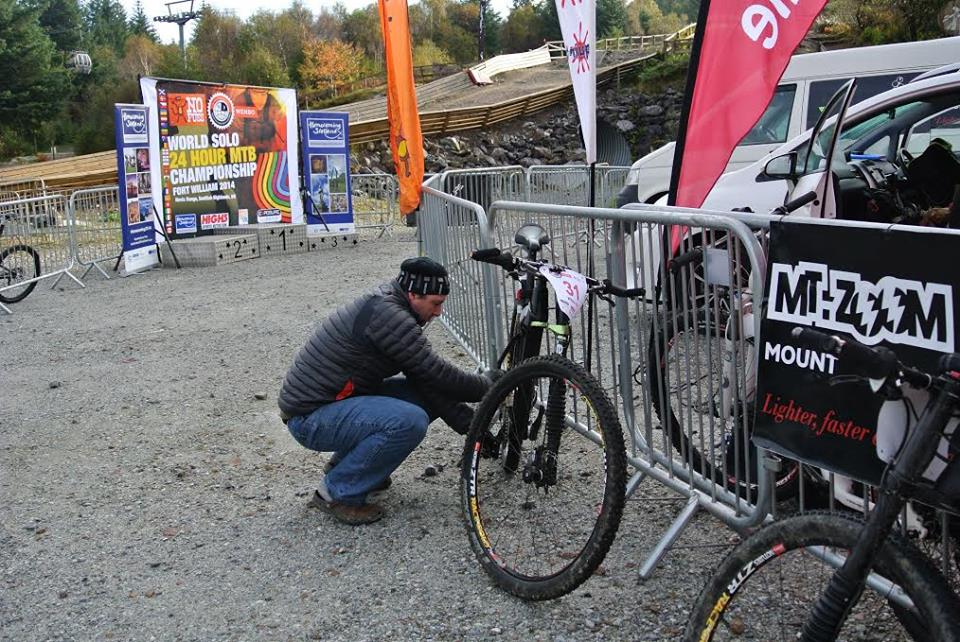 Pit & expectations

A slick pit set-up is critical for 24 hour racing. With Carl Hutchings & Terri Osborne from Squirt lube as support I was super happy. Carl & Terri had helped me to win Mountain Mayhem 24 solo a couple of times, and they had the right level of mechanical expertise and sense of race awareness and urgency.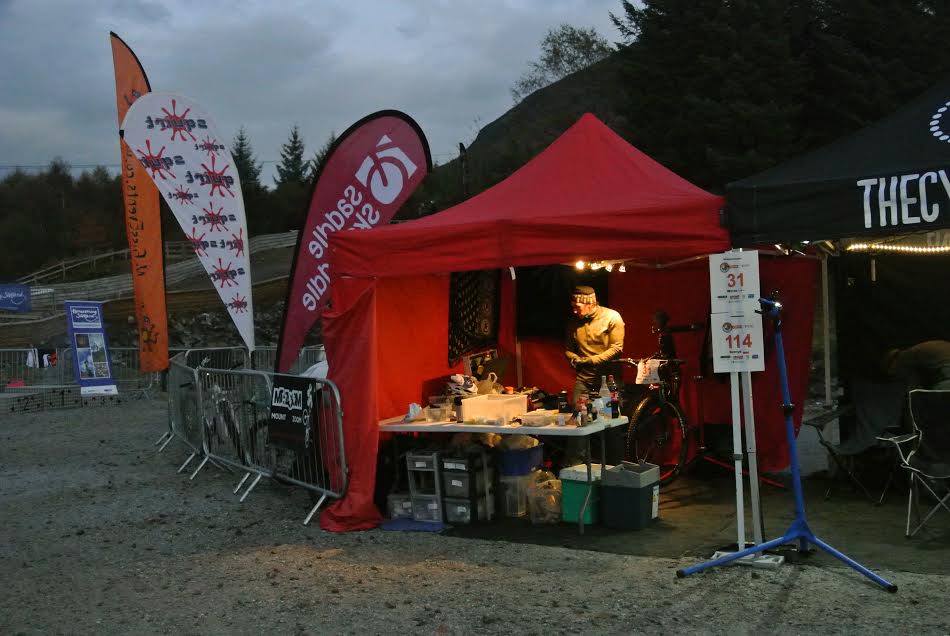 I was hoping for a top ten Elite finish, and to be fighting it out at the end with the top positions among the Brits. Of course it's a real challenge to get bike, body and mind to the end and I wanted to avoid a DNF at all costs … as it was such an effort to get everything together to even be on the start line.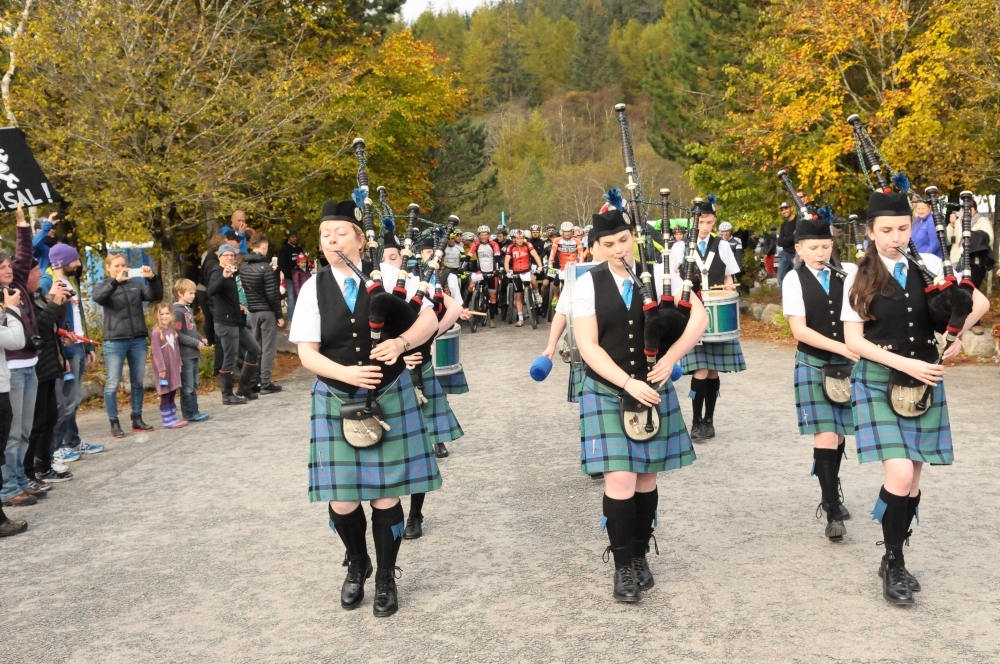 The race

The first 3rd.

The early parts of the race were quite predictable. We had speculated what would happen and it did. At midday after the neutral Bag-Pipe lead out we hit the long climb to the top of the World Cup course, towards the top the American Kelly Magelky pushed hard, Richard Dunnett, Dave Powell & Rob Friel +1 European rider followed.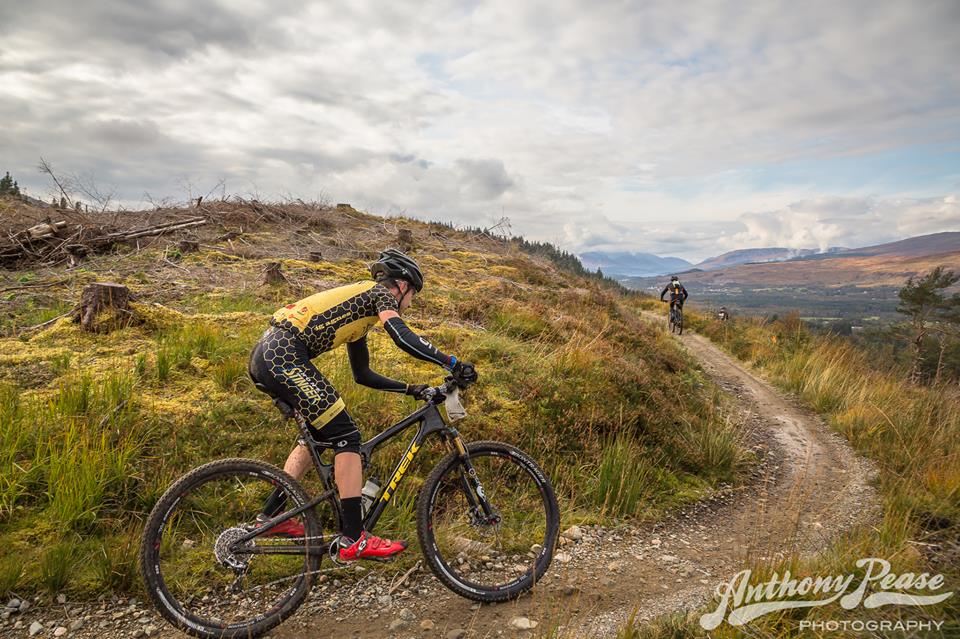 Kelly Magelky
I had hoped that more fast XC Elite riders would have a crack at the 24 hour race just to whip up the pace even faster. For those that go off too fast really suffer later, and this is particularly the case on a steep climby courses. I resisted the urge to follow and settled into a small group of 3 around 6th/7th.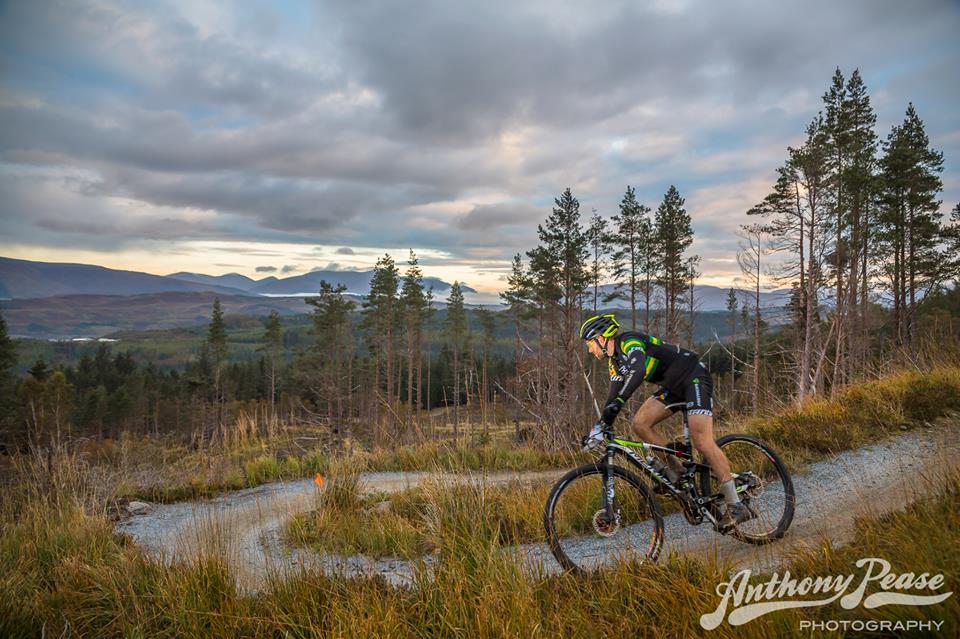 Jason English


On lap 3 Jason English, the current and 5x World Champ, eased smoothly past me. He was riding strongly and sensibly. I thought I'd see him later on while being lapped.

I kept up a solid pace below my threshold, trying to hold position and not lose time. I had a couple of crashes in the first 6 hours on the polished greasy rock garden towards at the bottom of the first long descent … this was a reminder that the front wheel could have mind of it's own in these conditions. I wasn't particularly looking forward to that section in the dark.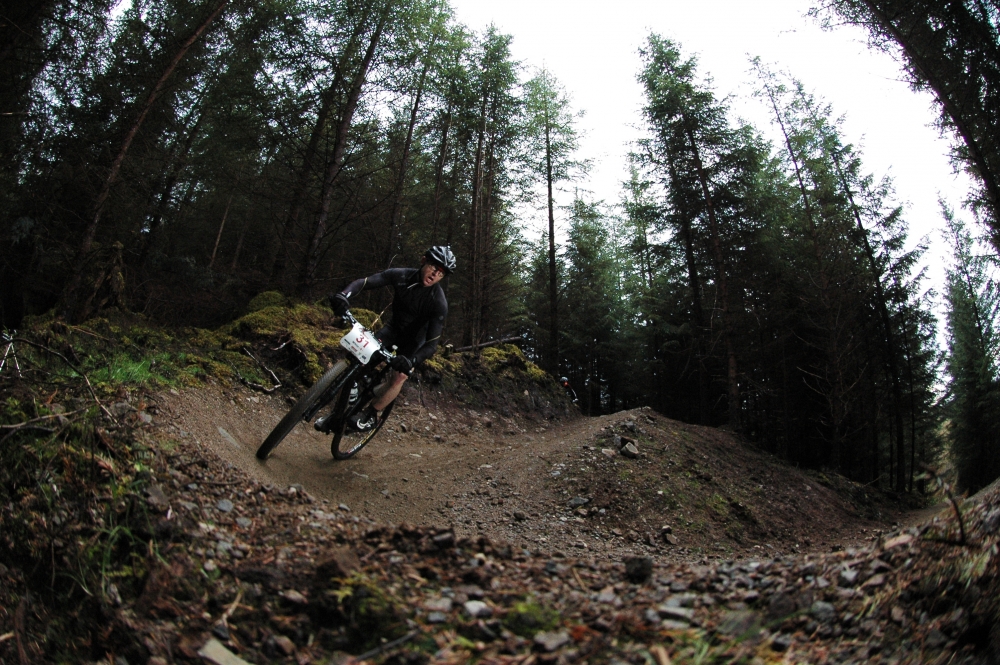 As it started to get dark a couple of fast early starters came into view, Richard Dunnett & Kelly Magelky. Dave Powell was also yo-yoing a bit following a crash.

There was a brief flurry of rain which made a few sections a little tricky and my glasses steam up. Thankfully the weather in the rest of the race behaved itself and was as good as it gets in October in the Highlands.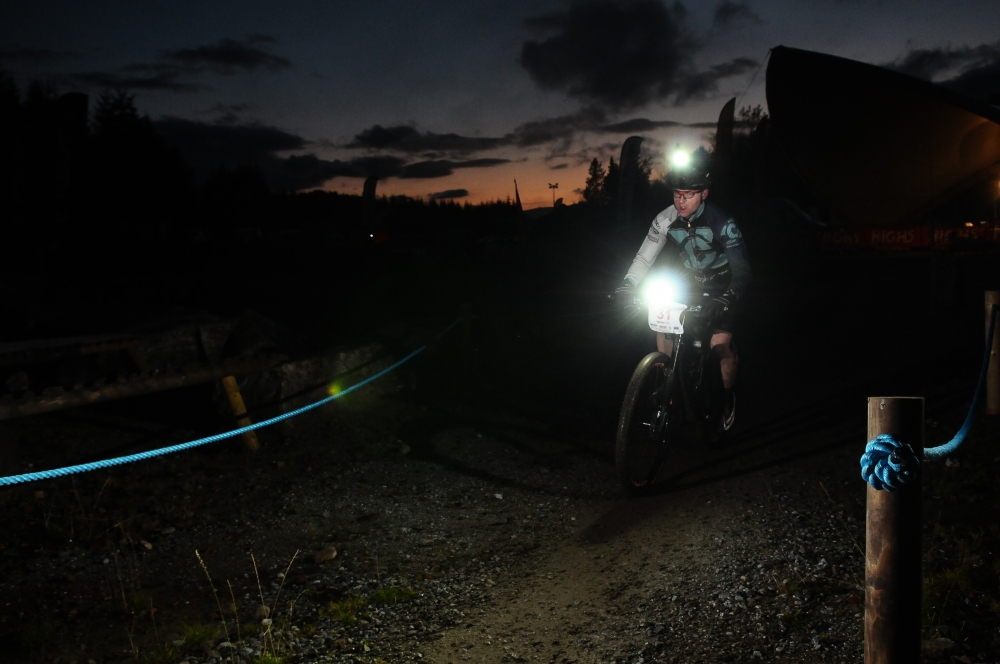 As darkness fully enveloped the race I broke my prescription lenses at the very start of one of the laps so the view was a bit fuzzy. I was caught by a chirpy Craig Bowles and we rode together for the rest of the lap. At the end of that lap I put on an extra layer and some different glasses and was good to go again. I popped out of the pits behind Mark Spratt. I wasn't actively seeking competitor information and was trying to do my own thing, it seemed pretty close around the 8 hour mark with quite a few riders in striking distance of 2nd place.

Second 3rd.

Iwona and I had done the Bontrager 24 hour race as a mixed pair at the end of July. It was a reminder of that horrible sick feeling after too much long exertion & not enough food or just surviving on gels. Given the cool temperatures at Fort William much less energy was going to be delivered via energy drinks, as I didn't feel like drinking much at all. I made conscious effort to force food down, every lap I typically consumed a couple of energy gels and had small frame "Bento" bags with stuff in, a bit of chocolate, flapjack, banana etc.

Midnight is a key milestone, once you are past this point you are closer to finishing that the start, you are counting down. I felt strong now. I had got past Craig, Mark & Dave Powell and now was in third, which was nice. A lap or so later I was told I was in second, which was nicer.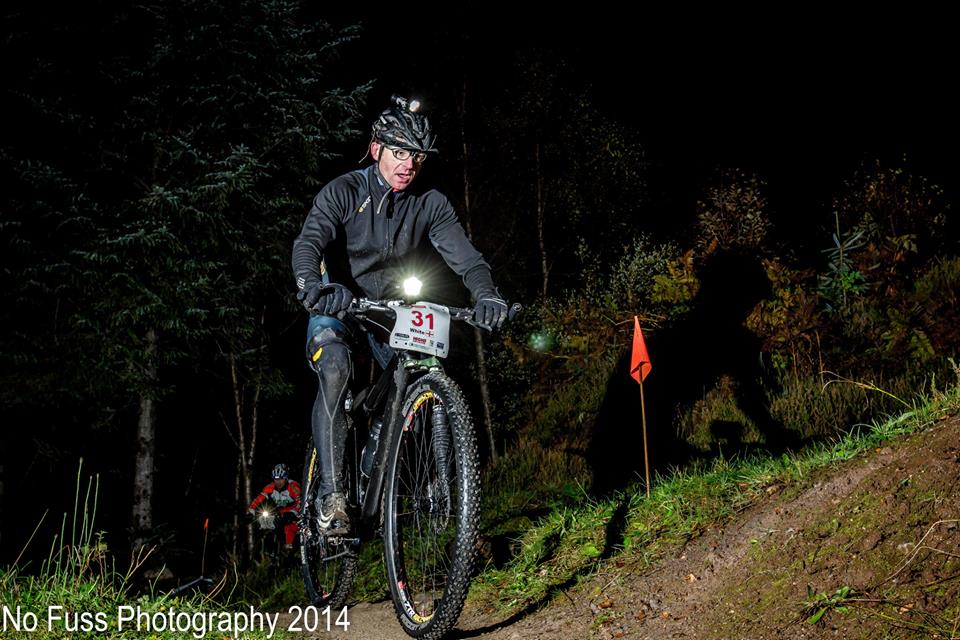 I felt energised, was climbing without suffering and my lights were super good. I was running Exposure lights, and for a lot of the long 13 hour darkness I was using the new Exposure 6 pack handlebar light + had some Diablos & an Equinox for a headlights. The new 6 pack had 3200 lumens on full beam and a precise to the minute timer of how much light was left at each power setting. It is probably worth selling your first born child for these lights.

The early hours between, 3 and 5, are always tricky and you can feel low… you have to get through them to the next couple of milestones … 8 hours to go (2/3rds of the race done!) and the breaking of dawn … the later does lift the spirits. It was now getting chilly, I had a couple of pit stops to change clothes, have some warm Mullerice etc. We also tried heating the energy drinks, it tasted rubbish but I think it worked warming the cockles of the heart, or the just the cockles.

Third 3rd

Around dawn I felt good. I started lapping strong riders, many who I thought might be bearing down on me. Some looked pale and were mumbling & dribbling.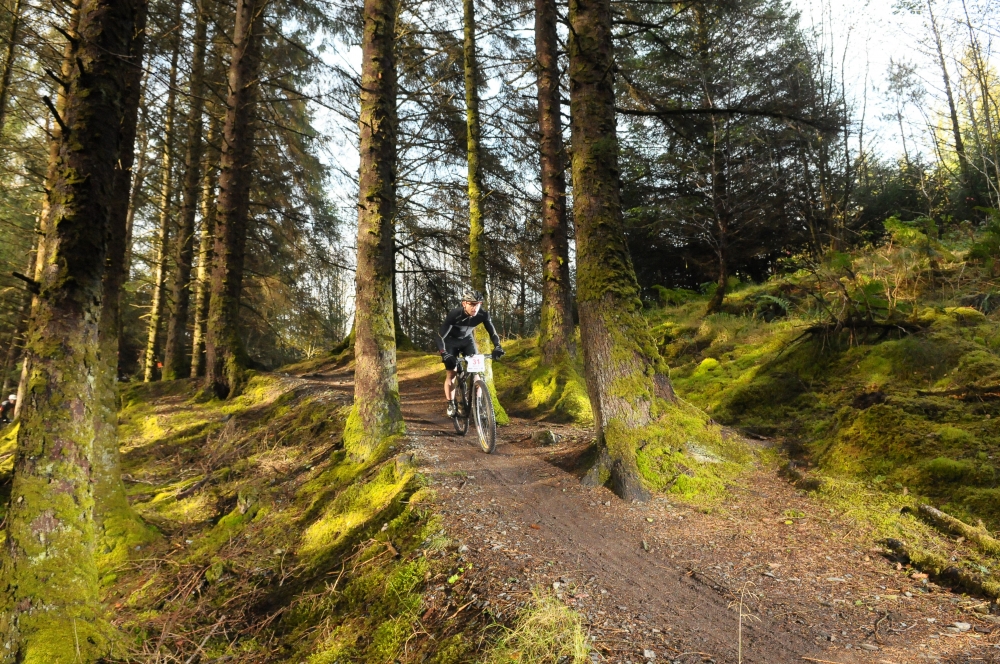 I was told that I was gaining on Jason English, and that he had a problem with his wrist. A wrist injury on this course could be a race ender, I didn't know if it was a minor niggle or a full-on sprain. With about 4 laps to go I was told I was only 14 or so minutes down. I factored on doing 4 more laps and coming in close to the 12am finish, pushing any harder meant another lap. The legs were good but my undercarriage was now hot and very bothered and didn't welcome the encouragement from the pit and friends to go full pelt.

With 3 laps to go I swapped bikes but there was something not quite right. It felt like a stiff or dodgy link but I couldn't spot it, I had to soft pedal a bit. As I went through for the second loop of that lap the chain snapped. At this point I realized I couldn't feel my fingers, I guess the bumpy cold conditions had frazzled the nerve endings or something like that. This turned out to be a common complaint amongst riders. Anyway this chain fixing turned into a right fumble fest with none of my quick links pulling through. Mark Spratt unlapped himself in third. I had to finally revert to the multitool and tried to avoid a stiff link. It was quite a time loss, 15 mins or so and I limped into the pits on the granny ring not wanting to snap it again. The chance of a chase down was gone. Anyway Jason had got wind of the narrowing lead margin and put in some super fast final laps. Respect. I did two more steady ones to finish a very happy second Elite overall and British Champ with 26 laps. Ace!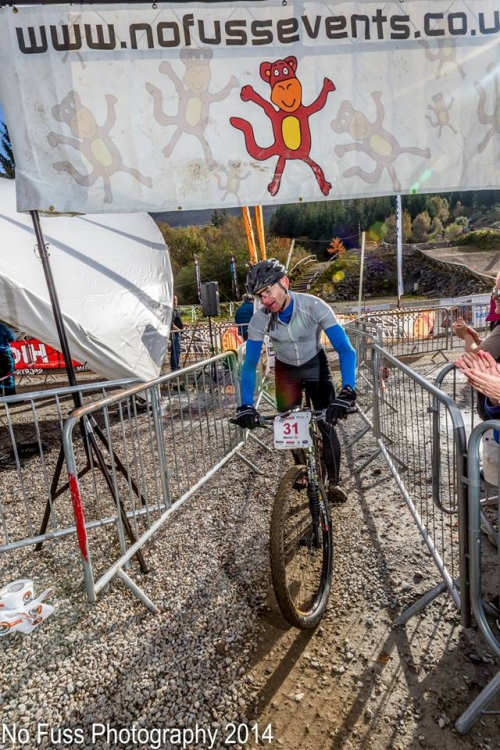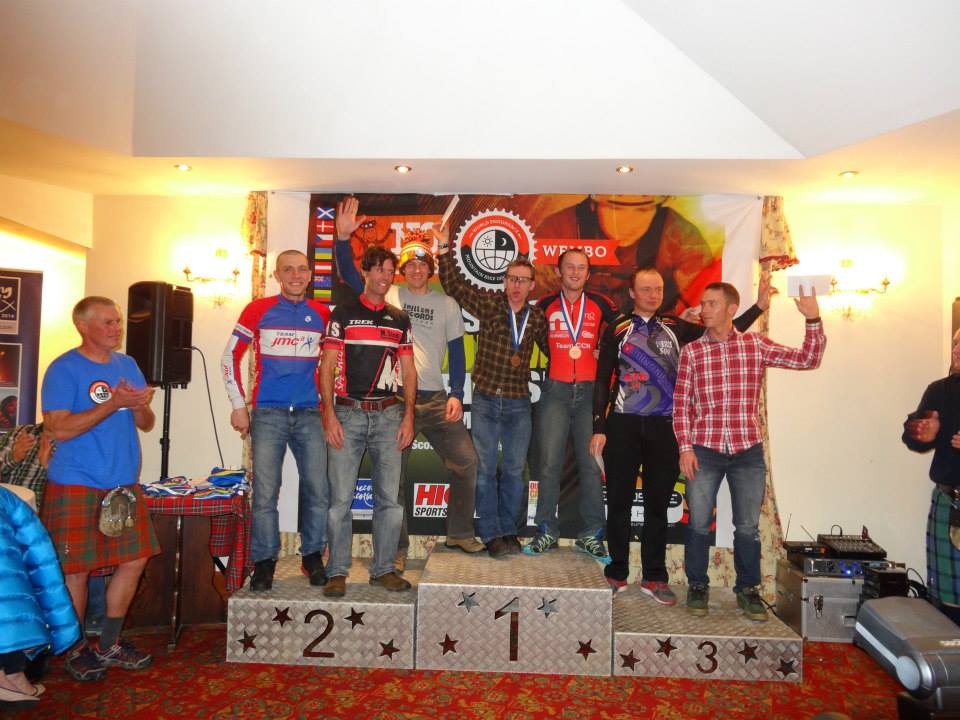 The aftermath

Chatting to fellow competitors I found out that most really pushed hard to the limit and left it all on the course, a few even had to go to the hospital.10 days on and I've indulged myself with most of the major & minor food a drink groups, particularly the Belgium ones.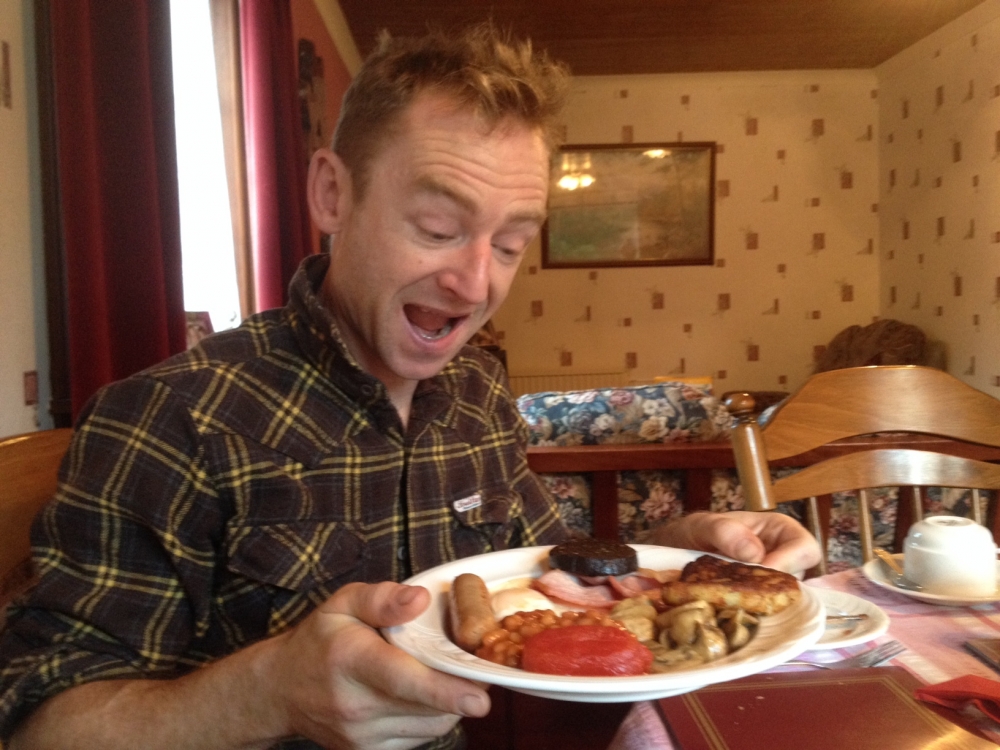 The tingling in my fingers tips has almost gone as has my undercarriage issues. I'm almost ready to get back on the bike and think about more racing. . I think that's it for 24 hour racing for me, but these things are addictive. There's a lot of buzz already about the next year's World 24 hour champs in Weaverville California, the course looks more rolling and super fun … but you can never have too many steep climbs in my opinion :)


RESULTS LINK
WEAVERVILLE 24 hour WEBSITE LINK
Thanks to
Carl & Terri from Squirt
MT ZOOM, SCIMITAR, XCRACER, EXPOSURE LIGHTS
Iwona, Steve & Emily
Everyone who gave positive shouts out at the event and on the course, especially Rory Hitchens.
No Fuss Events

Photography: thanks to Toby Gregory, Anthony Pease, No Fuss, Terri Osborne, Andrew Burgess, Sportograph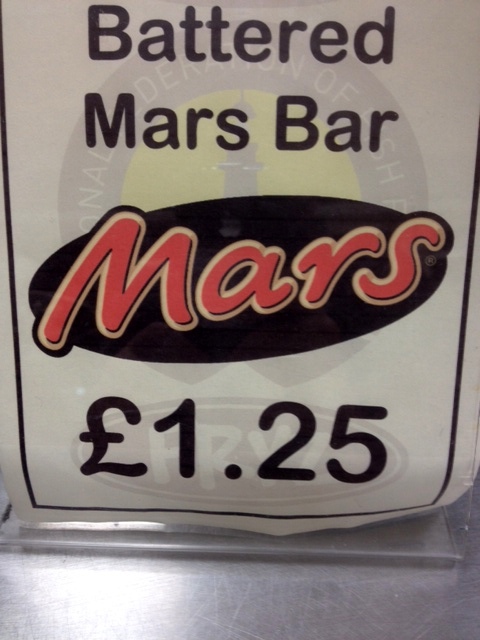 Scotland, aahhhhhh!
---
Click any of the images below for a larger view / slideshow
---
More on the WEMBO SOLO 24 HOUR WORLD CHAMPIONSHIP:
Event Calendar Listing
Blogger Info:
---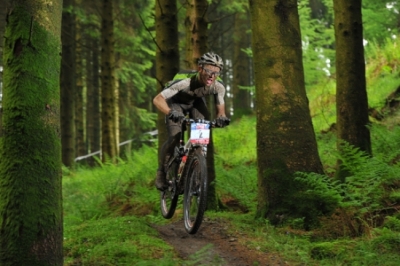 24 solo racer, world traveller and now the man behind the xcracer shop
Read More By Anthony
---
Disclaimer:
This blog post was written by a third party and their views do not necessarily reflect the views of XCRacer.com