---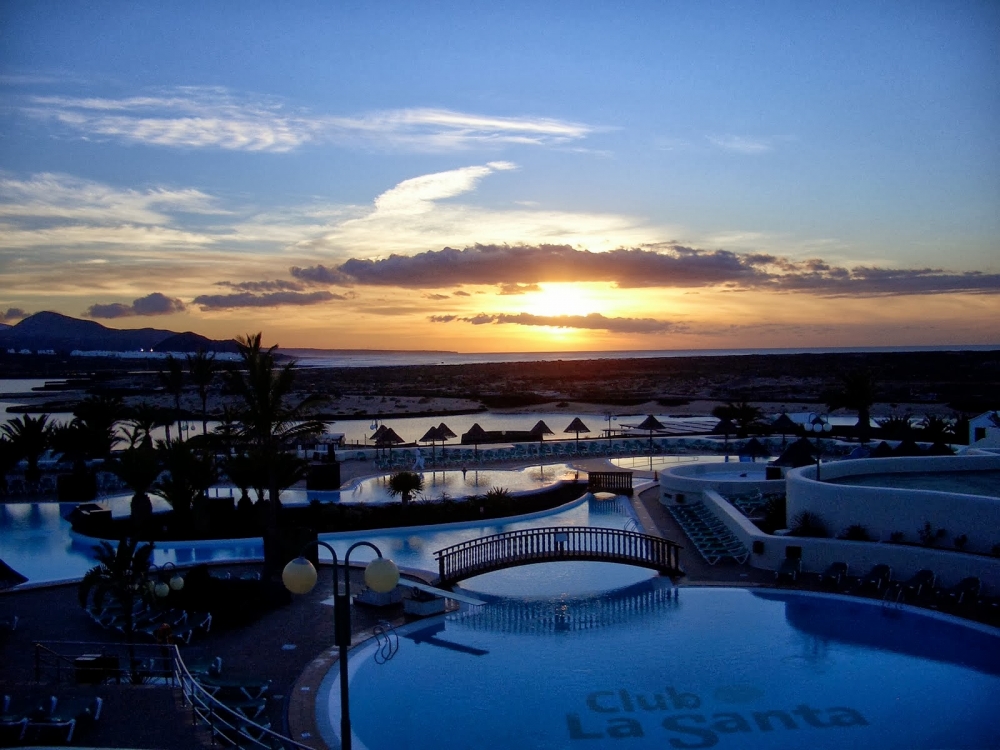 Winter training holiday, Club la Santa, Lanzarote
Share on Facebook
Share on Twitter
Published: 3rd December, 2013
Once the days shorten and the weather gets colder, training gets harder, much harder. Just getting ready to ride becomes a chore not to mention the extra maintenance of bike, body and clothing (and washing machines – ours was on a permanent mud and grit fighting cycle). Yeah, I'm lucky flying away for the winter, enjoying warm weather training and escaping the demands of British winter training. But I wasn't always in such a privileged position: memories of cold dark mornings; Chilblains in the shower; frozen bottles, fingers and toes are still clearly etched in my mind, so I can empathise with fellow Brits who are relentlessly battling the elements.
There was one thing that kept me sane and provided much needed motivation during deepest, darkest winter: a winter training holiday. Time and money permitting, I highly recommend planning some winter respite – a golden carrot dangling in front of your handlebars, lighting your way and keeping you out of the frosty depths of despair.
There are many overseas cycling havens, but not many offer absolutely everything cyclists need and want all in one location, including activities (as well as sedentary options) for non-cycling companions. One place featuring highly in my list of 'must go' places is Club La Santa, Lanzarote. The fact that I re-visit every year is testament to that.
CLS is a sport specific hotel offering facilitates for practically every sport you can think of. And they are all included in the price of the accommodation, even aluminium bike rental (with the exception of top end carbon bikes for €98 per week). It's hard to think of a sport that isn't on offer, in fact I can't! With a wellness centre, massage therapists, bike fitting and sport specific doctors all on-site, post-training rest and recovery is also taken care of.
A big part of recovery is eating; refuelling after long training sessions with the right foods – an occasional 'wrong' ones - is important. With several restaurants on-site it's easy to satisfy the fussiest of eaters, even me. The evening buffet restaurant is my particular favourite, with 'Steak and Sushi' not far behind and the pizzeria brining up the rear.
If you visit CLS at the end of January there'll be an opportunity to participate in the
Lanzarote 4 stage MTB race
(25th to 28th January). But if 4 days seem too much then it's possible to opt for one, two or three of the stages depending upon how you feel. If you want to ride with other people and attend some seminars about racing and nutrition then there's also a
training camp
24th January to 1st February throughout which you'll get to ride with and chat to pro riders including Karl Platt (Cape Epic winner x 4; Transalp winner x 6) and me ☺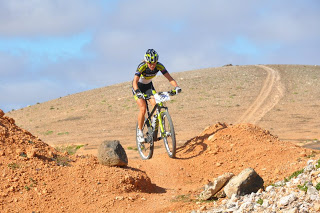 The race and the training camp will help you suss out the off road riding, but there's also some great road riding in Lanza that shouldn't be missed! It's all pretty easy to find, but if you don't want to check a map then join in one of the daily groups rides starting from the CLS bike centre.
Hope to see you next month at Club La Santa!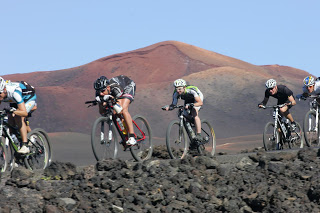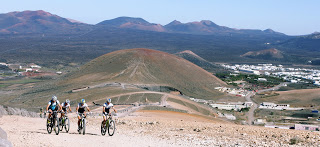 Blogger Info:
---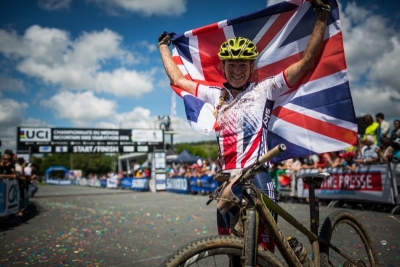 Topeak Ergon Racing Team Rider. European Champion (2016) and 2 x Silver World Championship medals (2016, 2013).
http://topeak-ergon.blogspot.com/
Read More By Sally
---
Disclaimer:
This blog post was written by a third party and their views do not necessarily reflect the views of XCRacer.com