---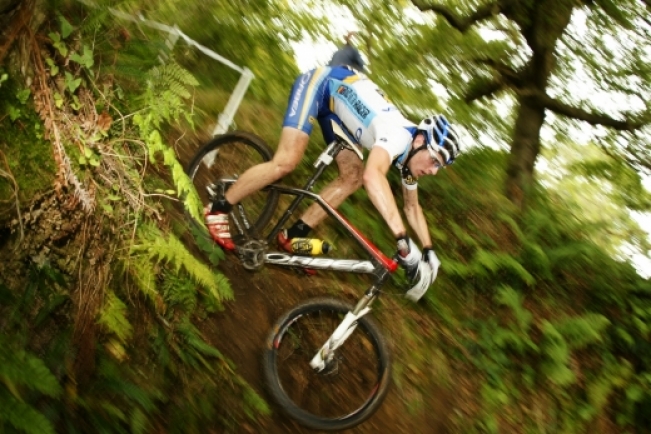 Fully Sussed Summer Series Round 3 preview
Share on Facebook
Share on Twitter
---
Published: 23rd April, 2012
SW Champs 2012, May 13th, Newnham Park.
So far, in the Fully Sussed series, we've had the Woodbury Wet One, the Redruth Rocky One…what will Newnham deliver that hopefully neatly begins with an 'n'? Nightmare? Nasty? Nirvana?
To start with, it's about time we got some mountains into this mountain biking lark. Woodbury favoured the mud-pluggers, Redruth the air-bandits - Newnham will be one for the climbers.
We may dispense with course markings and just send you off with a list of trails to hit - The Cauldron, The Mineshaft, The Bomb-holes, The Bit-From-Last-Year's-Nationals-That-Hasn't-Been-Named, The Splitter, Picnic Rocks, Pipeline Return and yes, The Bear Pit. Think of it as Newnham's version of 'The Knowledge' without the need for inane cockney banter.
I think we all agree that last year's National's course was too tame for a Fully Sussed race and so we've taken the bare bones of the course and made it LONGER! HILLIER! And MORE TECHNICAL! The South West Champs jerseys are up for grabs so they need to be earned, not gifted. But worry ye not, there will be the customary 'b' lines / chicken runs for the nervous. For the first time, we might need some 'b' lines for the uphills.
Custom Sports Clothing are again sponsoring the South West champ's winners' jerseys and it is Certini Bicycle Company who will be on hand with tech support and bling vehicles. After the tyre shredding misery of Redruth, Certini are expecting to do a roaring trade in tyres, tubes and track pumps - all at very 'reasonable' prices.
May 13th is set to be a massive day for cycling in Plymouth, with both the first Plymouth Sky Ride and the Shred Classic in the evening of the same day. So after the race, scrape a handful of Newnham's finest dirt off your bike, take it down to Plymouth Hoe and fling it at a roadie. I'm sure they'll see the funny side.
After Redruth's stream of ill-prepared riders scurrying around looking for spares, here's Fully Sussed's guide to required kit -
1. A mountain bike - 2 wheeled, with gears, lots of gears, pannier rack optional.
2. Helmet - peaked, unless you're Jon Tiernan-Locke.
3. Tubes, pump, multi-tool, gaffer tape, hammer; all thrust into your jersey pocket. It will then fall out mid-race and become part of our ever growing lost property box.
4. Two gels and a waterbottle of gunk. No camelbaks, rucksacks, trailers; you're in a bike race, not striking out for Everest base camp.
5. Dress code is smart casual.
6. Newnham = post-race bacon sarnies so bring some cash.
At Round 2 we further tweaked the format of the youth event and think we are on to a winner. Newnham will see more timed skills sections to see who is the best all-rounder. Watch out Europeans, we're right behind you!
Don't forget that Newnham is a private, working estate so there will be no pre-riding the day before. You will incur the wrath of Khan if you are discovered trespassing, and will receive staple gun acupuncture from the Fully Sussed team. You will definitely need to pre-ride the course so we will be there for you to register and get busy with it from 0800 onwards.
To add a nugget of professionalism we will also be having a lead out motorcycle for the first time. Probably asking for trouble, but what the hell.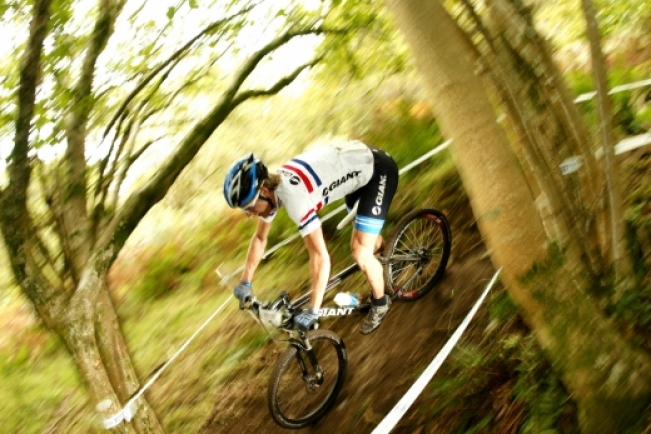 Photo by Snapper Chick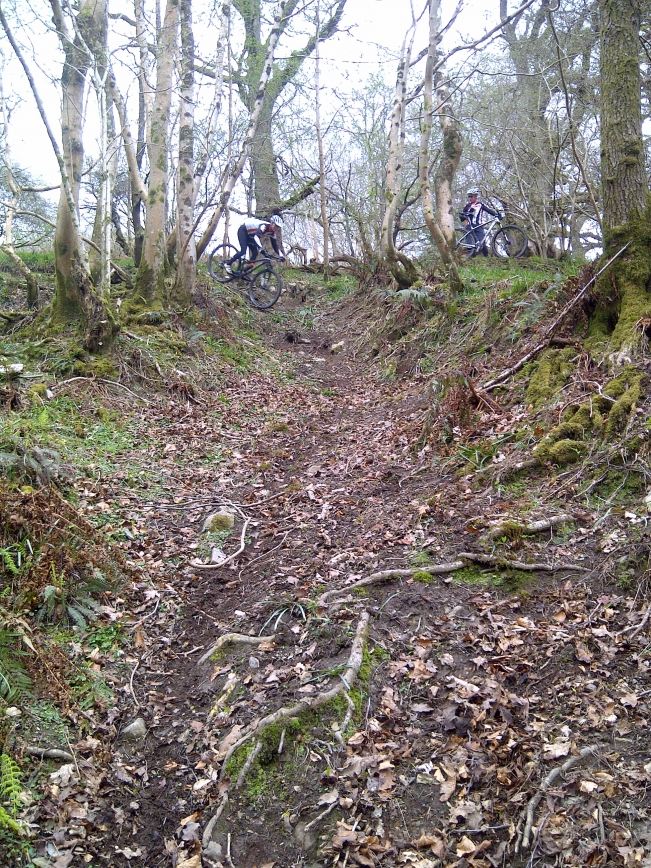 photo by Snapper Chick
---
More on the Fully Sussed SW Series - R3:
Event Calendar Listing