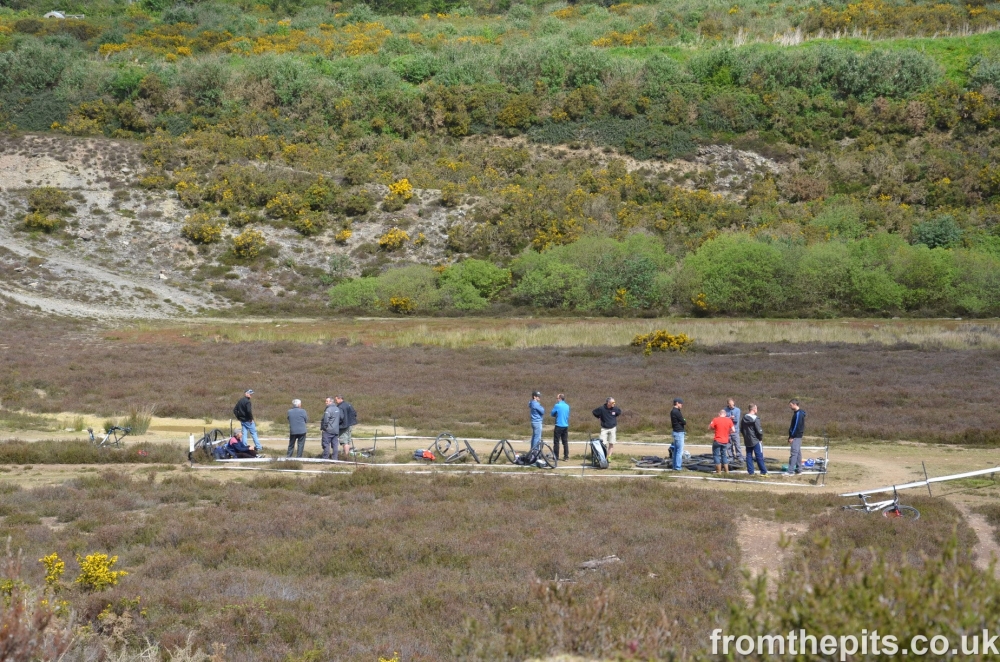 Punctures plagued each and every race, with the infamous 'Down to Brown' descent now covered in an unhealthy amount of sealant. However, whilst some succumbed to the stones, others steered clear and onto success.

Unlike Round One at Codham Park, without the threat of foreign invasion to our Elite fields it was all about civil war!

The ELITE WOMEN's race was open for the taking. National Champion, Lee Craigie, was best Brit at Codham but she was sidelined by illness. Jessie Roberts, Kerry MacPhee, Bethany Crumpton, Tracy Moseley and Mel Alexander all looked possible victors given their form and the fact that they're gunning for Commonwealth Games places. The race was on!

Crumpton and MacPhee took early command of the race on the opening lap, leading the field around the far side of the quarry and through the first technical zone. Behind them was the tall figure of Alexander and then a Trek trio of Moseley, Roberts and Max Filby. Crumpton and MacPhee remained together for two laps. Then the elastic started to stretch; a couple of seconds became ten and then a crash and then thirty. Crumpton was away. Meanwhile, Alexander was having no such fortune. A puncture meant she dropped right out of contention, and after a considerable run and chase back, decided enough was enough. Moseley settled into third spot whilst behind her the battle for the final podium positions was hotting up. First year Elite, Alice Barnes, (who was unable to compete at Round One due to a broken collarbone) was locked in battle with Filby, and Roberts was chasing hard.

At the front of the race Crumpton was composed and strong with the victory almost within her clasp. However, MacPhee is nothing if not a fighter. Having lost time on lap four, the gap to Crumpton remained the same after lap five and the support crews in the arena waited with some tension for the six lap race to conclude. After an already heavy season of travelling, racing and qualifying, MacPhee crossed the line just over a minute adrift of Crumpton and explained that she was very happy, very exhausted and in need of a bit of a cry! Crumpton was delighted to take the win, her first at an Elite National. Having felt the need to prove herself, a win at Wheal Maid was a perfect tonic and confidence boost for the U23 rider.
Back out on track, as the pain and lack of race condition started to show for Barnes, Filby was able to pull away. However, her fourth place was overturned in the very final stages of the race as Roberts - who said her top end speed was missing but endurance was good, sprinted past. Filby took fifth and Barnes sixth, both happy to be racing near the front.

The ELITE MEN's race also saw a first-time winner. After a superb third place in the U23 World Cup in South Africa, Grant Ferguson was the favourite to take the win. Paul Oldham also posted a strong ride in South Africa and was top Brit finisher at Codham, whilst Steve James was confident of a good ride. These three broke clear of the field on lap one and placed first, second and third after seven laps. There was, however, an interesting race in between. Of the trio, Ferguson looked to be the one suffering on the climbs, unusual given his usual mountain goat-esque abilities up hill! Maybe he was just teasing, because come lap four, the young National Champion had broken free of his competitors and was pulling out a small lead. Unfortunately this lead was no way near enough to cushion the blow out of a tyre. As Ferguson stopped in the pits for a wheel change, James and Oldham sped past.

Dan Fleeman was leading the chase to the top three at this point. In the early stages he was accompanied by Jason Boutell, Cyclocross National Champion Ian Field, Mike Thompson, David Fletcher and Gareth Montgomerie. A combination of mechanicals and fatigue saw these riders climb and fall, both literally and in terms of position, meanwhile veteran, Nick Craig, and his young team mate, Iain Paton, rode together for some of the race and worked their way up into the top ten.

Whilst Ferguson fought his way back into podium contention, Oldham was able to climb clear of James. After a catalogue of disasters in Saturday's practice session which left the experienced rider with a self-confessed rather frail temperament, Sunday's race fell perfectly into place. Oldham is well acquainted with the podium, but this time he was finally able to stand in the middle, as winner. James also rode an excellent race and was very happy with second. Ferguson is struggling with luck in the UK this season, but managed to take third nonetheless. Fleeman rode consistently and was rewarded with fourth place and the U23 rider, Thompson, displayed fine form and great promise with a fifth place finish.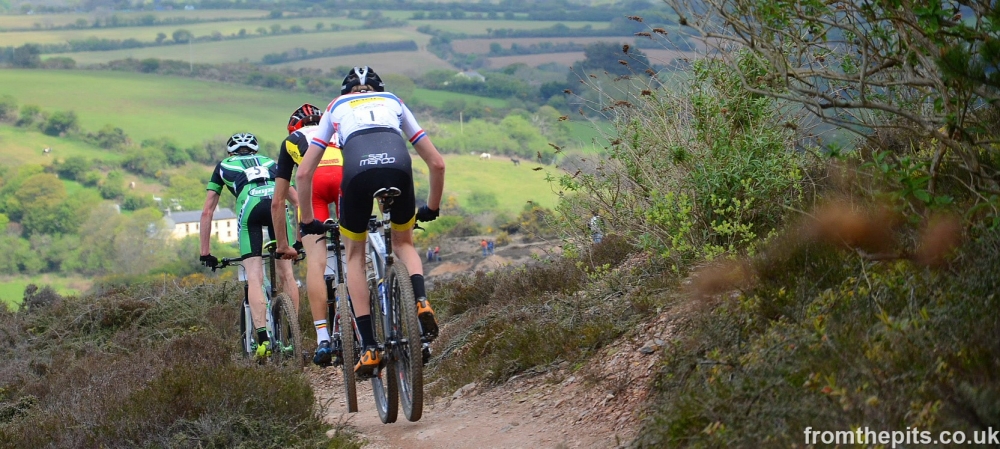 The Junior races were an echo of Round One.
Isla Short cemented her place as the country's leading U19 as she once again took a commanding victory in the JUNIOR WOMEN's race. It wasn't without incident though, evidenced by a bloody knee and a skinsuit in need of a good scrub! Ffion James bettered her Round One position with second place in Wheal Maid after four consistent laps, and Evie Richards was third. Despite the significant time gaps between the Junior riders, the fact they worked their way through the Elite field meant they still had wheels to chase and battles to fight.

Having double checked the results page, it is indeed the case that the JUNIOR MEN's race was won, just as it had been at Codham, by a single second with Dylan Kerfoot-Robson out-sprinting Mark Mcguire and Tom Craig in third! Riding amongst a group of Elites, these three were never far from each other's wheels. After lap one, Craig had a handful of seconds advantage over his chasers, but the trio came back to together for the mid section of the race. Onto the fifth and final lap, it was the early leader, Craig, who faltered, letting Kerfoot-Robson and Mcguire battle it out for the top spot. Kerfoot-Robson was able to make it two from two, and Mcguire will undoubtedly be determined not to let it come down to a sprint again.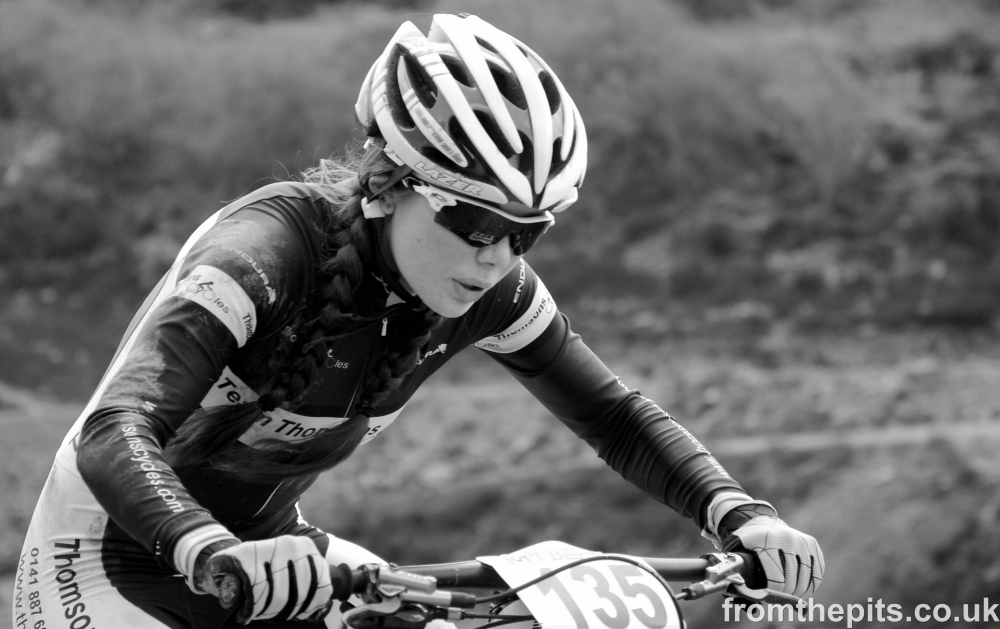 The YOUTH GIRL's race was another mirror image of Round One, with Emily Wadsworth the dominant force and the fight for second and third a battle between Ella Conolly and Hannah English. After a storming first lap, Wadsworth lost time to English on lap two and took a few nervous glances over her shoulder. English was in turn challenged from behind as Conolly turned on the power in the final lap. In the end Wadsworth was able to hold off the challenge for first but English had to concede to the very fast finishing Conolly who overtook her to secure second.

Dan Tulett was similarly dominant in the YOUTH BOY's race, winning by over two minutes from Matthew Fratezi in an impressive display of consistency, lapping in 15:52, 15:51., 15:52, 15:53. Fratezi, having been just one second off the podium at Codham, was delighted with second place. Chris Rothwell's pace dropped off in the second half of the race but he still comfortably claimed third spot.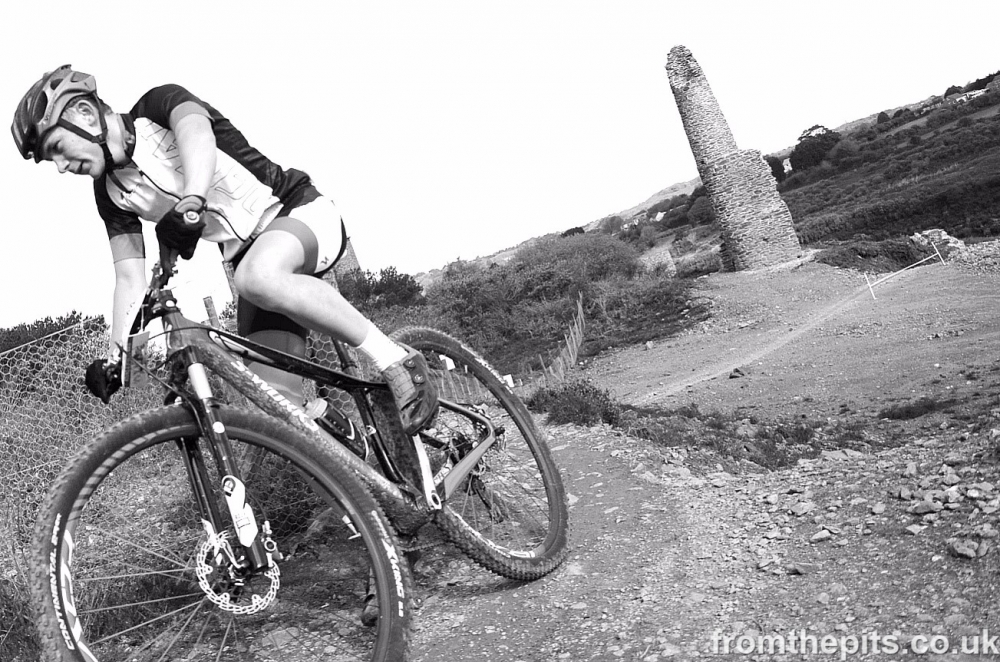 Megan James was well away on lap one of the JUVENILE GIRL's race, but she wasn't about to have it all her way. A crash on lap two saw Poppy Wildman close the gap to the leader by a minute. However, such was the pace of her opening lap, James was able to hang onto victory by 12 seconds. Wildman's fast second lap moved her up from third to second spot ahead of Lucy Horrocks.

Harry Birchill was the victor in the JUVENILE BOY's race, thirty-two seconds ahead of second placed Craig Rogers after pulling clear of his rival in the third and final lap. Thomas Timberlake was third.

There was little to tell between Phil Morris and Kim Little in the opening laps of the MASTER MEN's race. However, after losing time on lap three, Morris looked to have let the win slip away. It was only half-race point though, and as Little faded, Morris was able to make back the time he had lost, eventually taking the win by nineteen seconds from Little. Round One winner, Rob Purcell, was third.

The VETERAN WOMEN's race was a fantastic battle between Alison Holmes and Nicky Hughes, who both posted increasingly quick lap times as they pushed each other on throughout the race. Hughs led through the start/finish after lap one with a few seconds advantage, and the following two laps stayed much the same, with Holmes just dangling off the back but never out of sight of Hughs and the win. On the final lap however, Holmes was able to dig deeper into the pain locker and pull out a thirteen second lead on Hughs by the finish. Round One winner, Clare Leaver, rounded out the podium.

Sam Humphrey was the run away winner in the VETERAN MEN's category, amassing a lead of one minute forty-four seconds after six laps. Ian Taylor made a very impressive comeback from a lap two incident where he lost around four minutes to eventually finish second, no doubt with a number of 'what if's in his mind. Lee Haywood was third.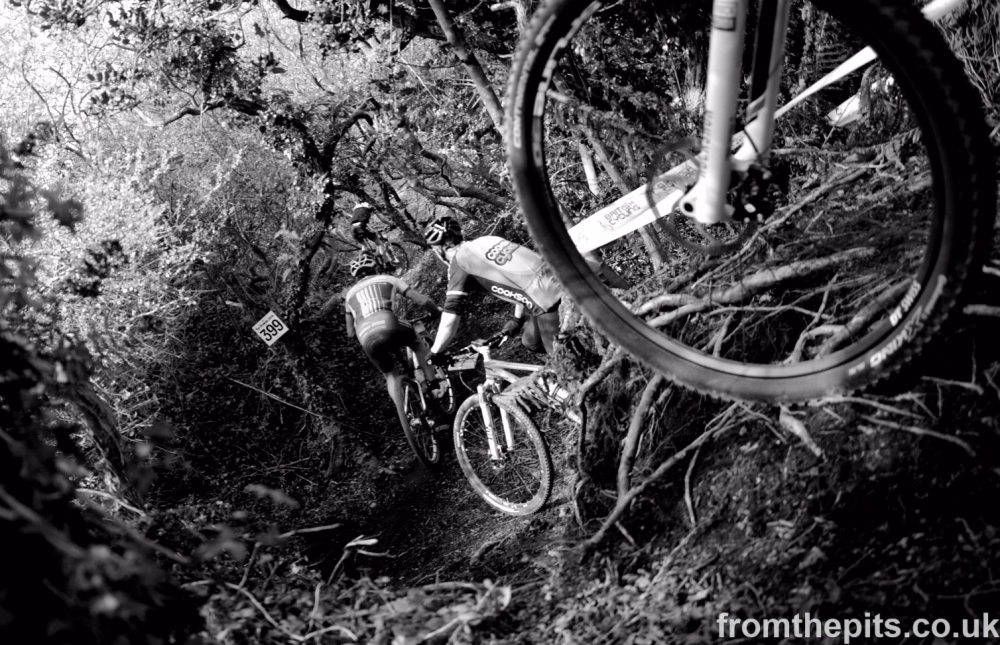 The technical skill of National GRAND VETERAN WOMEN Champion, Kim Long, didn't win the game of top trumps with Elizabeth Clayton's strength at Wheal Maid Valley. The two were close on the opening lap but Clayton was able to pull comfortably clear thereafter. Alison Linnell claimed third place.

Peter Turnball was one second away from a win at Round One, but he was the convincing winner at Round Two. Mark Chadbourne was with Turnball for 4/5 of the race but he lost two minutes on the final lap, and with that the chance to repeat his round one win. Nigel Brown capitalised on Chadbourne's misfortune and took second place, whilst Chadbourne was able to hang on for third.

It was a two man race in the SUPER VETEREN MEN's category with Peter Turnball establishing a ten second lead over his rival, Ian Petherbridge, over the first two laps. However, losing time on lap three meant that this ten second lead was turned into a nine second deficit by the end of the race and Petherbridge was victorious. Dennis Smith was third.

Hollie Bettles continued her winning ways in the EXPERT FEMALE category, finishing nearly two minutes clear of her nearest rival, Vanessa Holmes. Bettles rode a controlled race from the the start and was never under great pressure from behind. Sophie Fennell took the final podium position.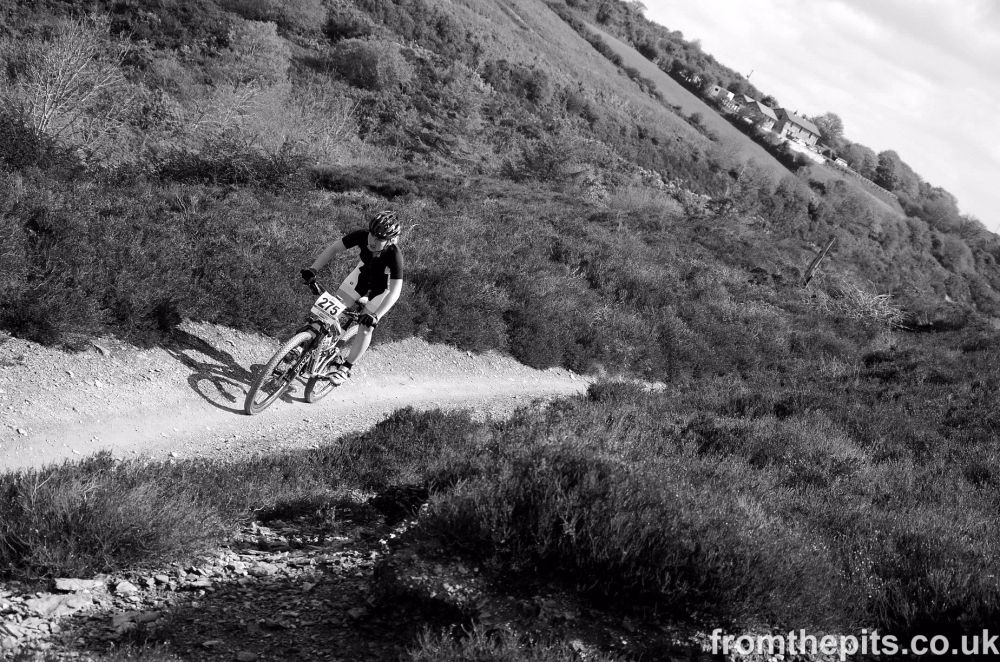 Phillip Pearce won the EXPERT MALE race in similar fashion, riding off the front of the field from lap one and gradually building a two minute winning margin. James Hyde was safe in second ahead of Joe Griffiths in third.

Saturday's SPORT category was won in a sprint finish by Matt Dewis from Carwyn Davies, a solitary second between them after five laps. The top four had chopped and changed throughout the race but it was Tom Dunn who ended third and Lee Woodcock dropped back to fourth.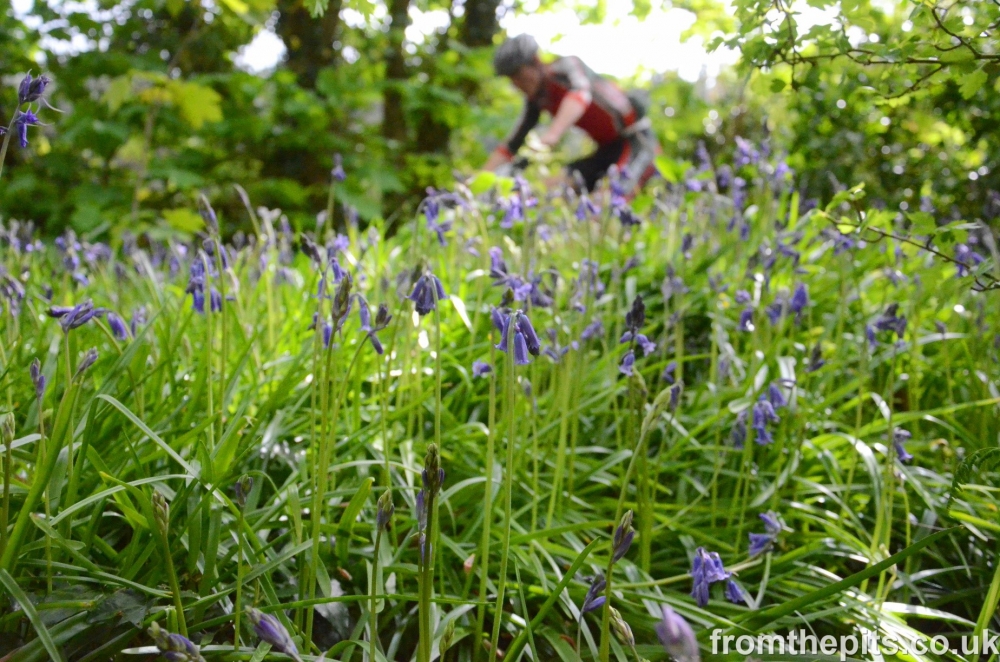 Donna Morris and Joe Taylor won the OPEN races and Claire Livesey and Ralph Townson came out on top in the FUN race.

Freddie Birchill took the win in the U13 BOYS race and the Wadsworth family showcased their young talent with Anna and Maddie first and second in the U13 GIRLS category.

Evelyn higgins-Worrall won the double-barrelled battle over Esme Kilburn-Thompson in the U10 GIRLS race, whilst Fynn Hunter was victorious amongst the U10 BOYS.

The U8 GIRLS winner was Molly Lane and the Oldham family got their weekend off to a winning start with young Declan the U8 BOYS winner.