---
The Endurance Series 2012 - Five Down, One To Go
Share on Facebook
Share on Twitter
---
Published: 7th September, 2012
There's one week to go until the final round of the 2012 Endurance Series and its hotting up at the top of the table with what some may call the toughest race of the series next, the Montane Kielder 100, there are too many factors at play to pick a winner.
In the women's series Hanneke Van Der Werf (Team Jewson/MI Racing/Qoroz) has a convincing lead with 292 points after two third places and a win at the recent Gorrick 12:12 Torq In Your Sleep. With two wins under her belt Maddie Horton (Certini-Mccaulay's) lies in second with Helen Jackson (Planetfear.com) close behind in third having taken the early series lead. None of the top five women have entered the final round yet leaving it open for a lower placed riders to get a good result next weekend and leapfrog into the top three positions.
In the men's series consistent riding has put Andrew Howett (SWCC/Mt Zoom/Bikefood) in the lead with a full quota of four events and a total of 311 points. But closing in with progressively better results from only three rounds is Tim Dunford (Cannondale Racing) on 294 and just behind him Rich Rothwell (M Steels / Enigma / Exposure) with 290 points. Rothwell needs to improve on his result from last year in the 100 mile race and finish at least two places in front of Dunford to overtake him and both of them need a gap of at least 9 places in front of Howett to take the win. But things aren't clear outside of the top three either and with seven of the top ten placed series riders already entered in the final round there's going to be some fierce head to head racing. But it would only take a few of DNF's in the harsh and unpredictable conditions of the Northumberland forest to throw the competition wide open to some big surprises.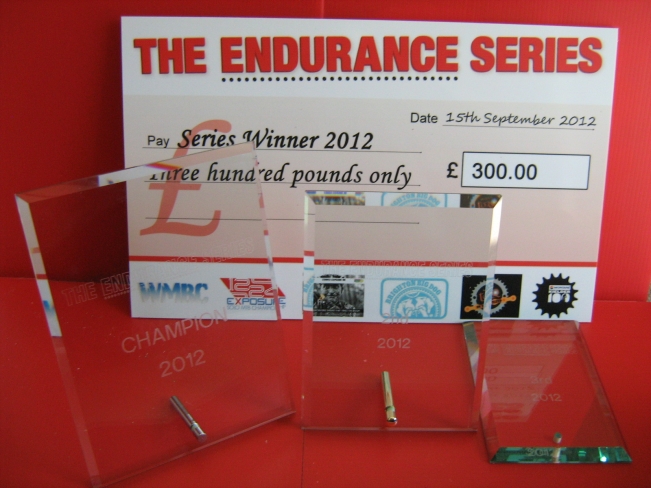 Entry for the final round, the Montane Kielder 100, closes at midnight on Friday 7th September, so there's still time to get an entry in and challenge for the top spots to take home one of the series trophies or the top prize of £300 cash.
---
More on the Montane Kielder 100:
Event Calendar Listing