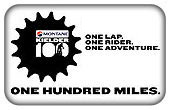 Montane Kielder 100
15th September 2012 | Kielder Forest
Organised by:
Browse upcoming and previous events by SIP Events
---
---
Britain's only 100 mile, single lap, mountain bike race being held at Kielder Forest & Water Park is back for 2012!

The route will use a variety of manmade trails, tracks and fireroads in Kielder Forest and crosses the border into Scotland to use the Newcastleton 7Stanes trails. Camping close to race start. Entry fee includes: feed stations, tech support, race momento, trophies/prizes for race winners and spot prizes.

There will also be prizes for the first male/female single speeders.


ENTRY PROBLEMS...
There seems to be a small percentage of users experiencing difficulties in entering the Montane Kielder 100 (other events don't appear to be affected) John George Douglas Posted this work around on the Montane Kielder 100
Facebook group
:
"
Go to www.xcracer.com and using your login details (if you go straight there you should already be logged in) go to SHOP, then MY ACCOUNT, then click on RACE ENTRY BASKET, if there's nothing listed then select BACK TO RACE INDEX and try not to select something loads easier), then it works (well it worked for me!). Should probably have used this problem as an excuse!"
It seems to be an intermittent issue, which makes it harder to fix! - As far as we are aware everyone who had the problem got through in the end. We are very sorry for the inconvenience caused and hope to find a solution asap. If you feel you would like to shout out someone please
contact us.
Location:
Kielder Forest
Kielder Castle Visitor Centre, Kielder Forest & Water Park, Northumberland, , NE48 1BT
View Kielder Forest on a larger map »
---
Official Event Website:
www.kielder100.co.uk
---
Event Organiser:
SIP Events
---