---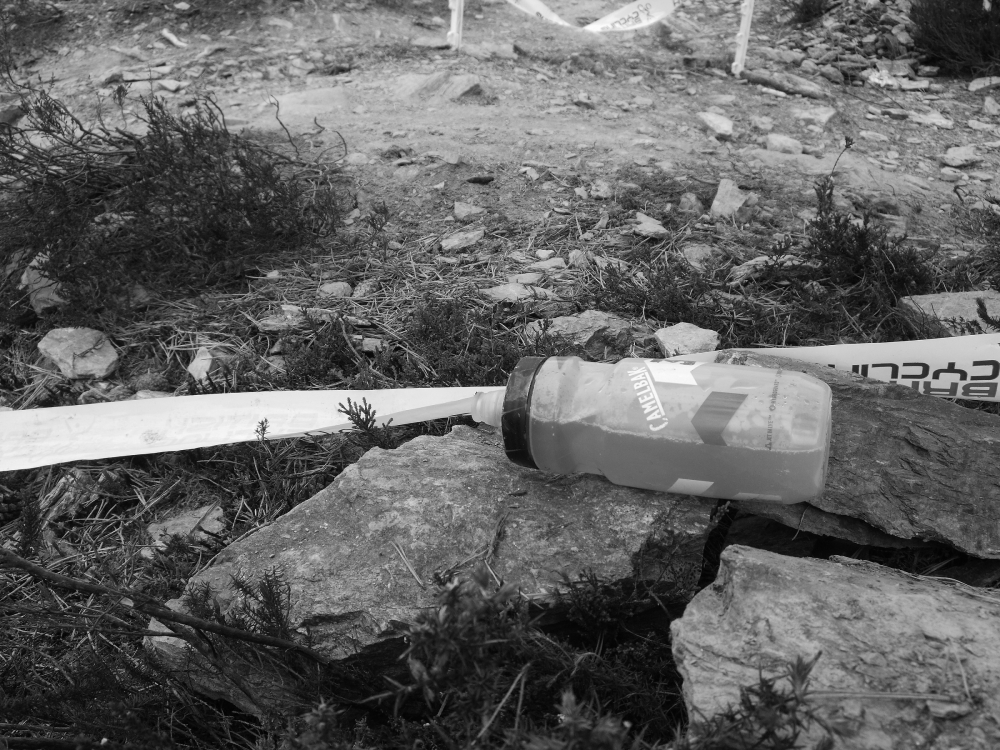 Mines, drops and (very sharp) rocks – BC XC series round 2
Share on Facebook
Share on Twitter
Published: 7th May, 2014
Despite a small series of setbacks (dropped chain, bungled nutrition and the world's most unspectacular crash), the 1st round of the British XC series hadn't gone too badly, landing me with 8th place in the junior category. While not being as far up the order as I had wanted, this got me onto the first row of the grid for the 2nd round, so I couldn't really complain too much. A few of weeks ago I was off the bike with a cold, but luckily it only really took out one week of riding, so coming into the National at Wheal Maid Valley I was feeling up to achieving my target of a top 5.

But before any racing, there was the considerable task of getting there. Coming from Suffolk, it takes about 7 hours to get to the depths of Cornwall, so I hate to imagine the transport ordeal anyone from up north had to go through!
We stayed on Friday night at a brilliant little Youth Hostel in Perrenporth, which was literally right on the cliffs, something I couldn't help thinking about as I tried to sleep.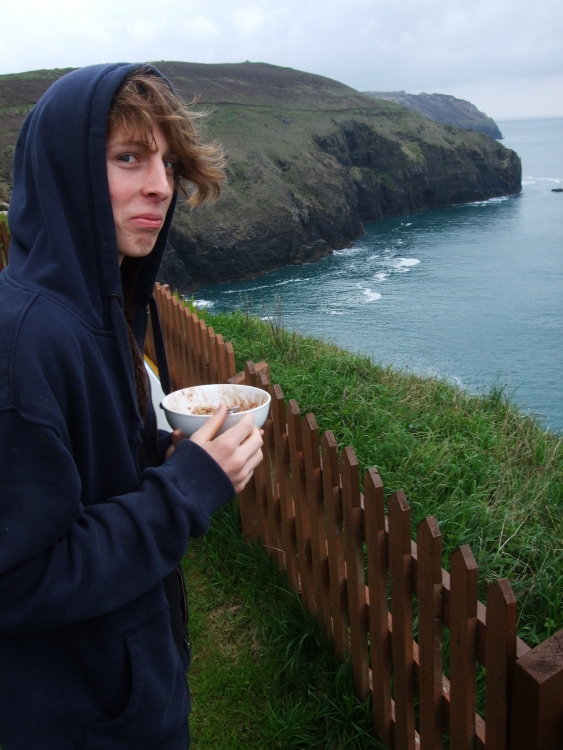 After a cliff top breakfast, we headed to the venue, where we set up camp, in a slightly different field to last year, but still very similar in its: 'farm field just above a post-apocalyptic landscape', feel.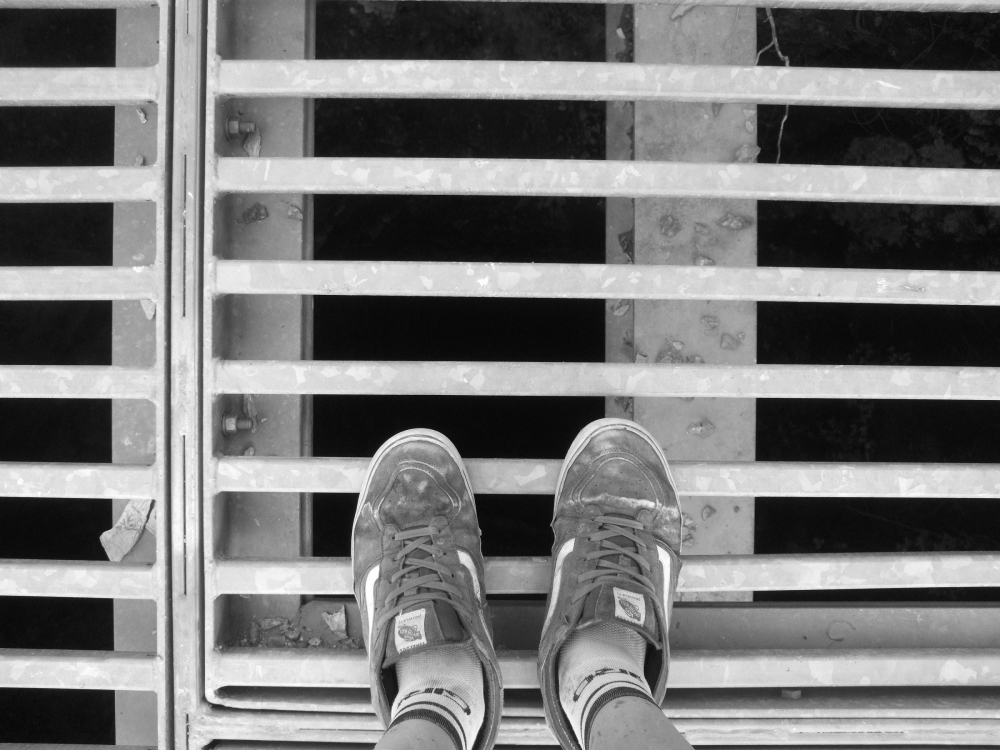 Skirting around old mine shafts and contouring above rust coloured lakes, the course at Wheal Maid certainly makes a change from more traditional mountain bike courses.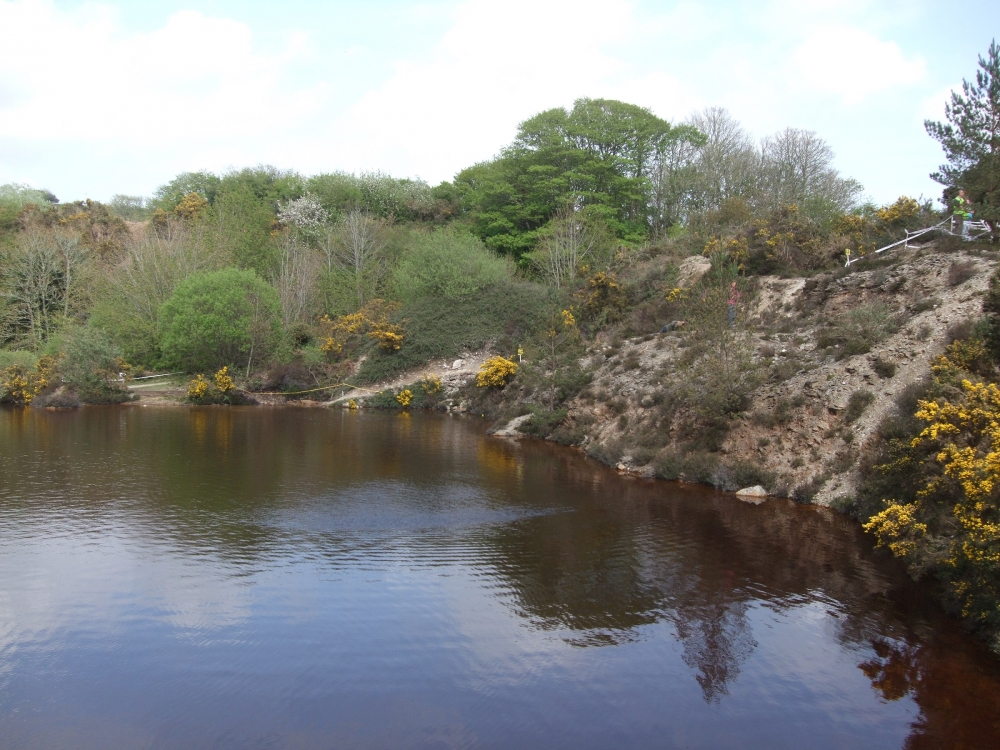 This year the course had a few changes from the last, including a different exit on the 'Down to Brown' drop, which took riders down another drop and through a little corner of the lake! While riding this feature was fine, the real problem was the potentially damaging rocks that lurked under the near opaque water.

Other than that, the course consisted mostly of rocky singletrack and loose climbs, with a few more interesting features thrown in too add excitement. Over on the far side of the quarry was a cambered, steep, wallride/berm sort of thing, which demanded a bit of a sprint to clear without an ungraceful slide down to floor level.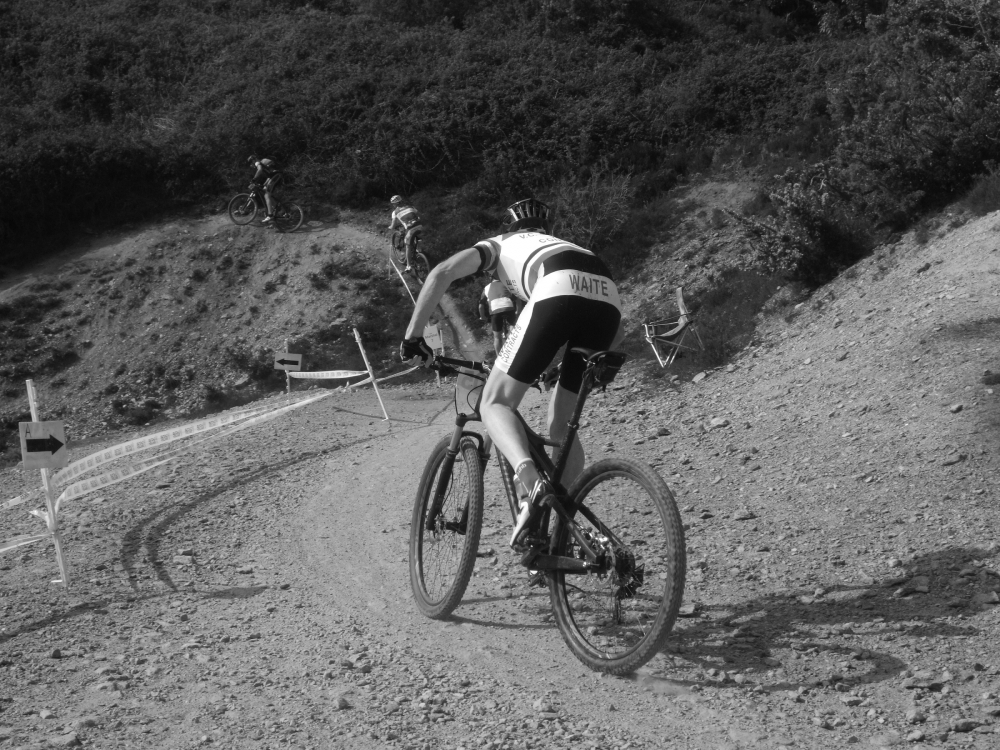 Happy with the course, and thoroughly prepared after a spin on the road, we settled down to watch the sport race and relax before getting dinner started on the stove. After some food, some bike polishing, and helping out by marshalling the under 8, 10 and 12 category races (there are some scarily fast kids racing there), I couldn't ignore the 'music' coming from the karaoke and pub tent at the event village, and wandered over to have a look and listen. My XCRacer/Scimitar teammates Phil and Donna were some of the few brave enough to step up to the stage, adding to the diversity of accents (Cornish, Northern, Welsh and various others) drifting across the valley. I didn't stay for long though, the warmth of the sleeping bag drew me back for an early night.

Surprisingly, I slept very well, for at least 9 hours, so didn't feel quite as bad as I normally do in the morning. We were up early enough to go and watch a dominating performance by Dan Tulett in the youth race, and cheering on the chasing Matt Fratesi and Chris Rothwell between mouthfuls of porridge.

Despite the junior race being at 1:00, it still always seems to come around quickly, and before I knew it I was spinning up to speed on the rollers. My 8th place from the last round had at least put me on the front row of the grid, albeit on the slower right side, and a fast start was essential as the course went into tight singletrack very early.

Unfortunately, the start is not one of my strong points, but I managed to hold on to a decent position as we barrelled down into the valley, coming through the gap in the wall in about 10th place. There wasn't really much scope for making up places anywhere before the first real climb, so I tried to keep smooth and controlled coming down the swooping descent, the potential for rips in fragile race tyres playing across my mind.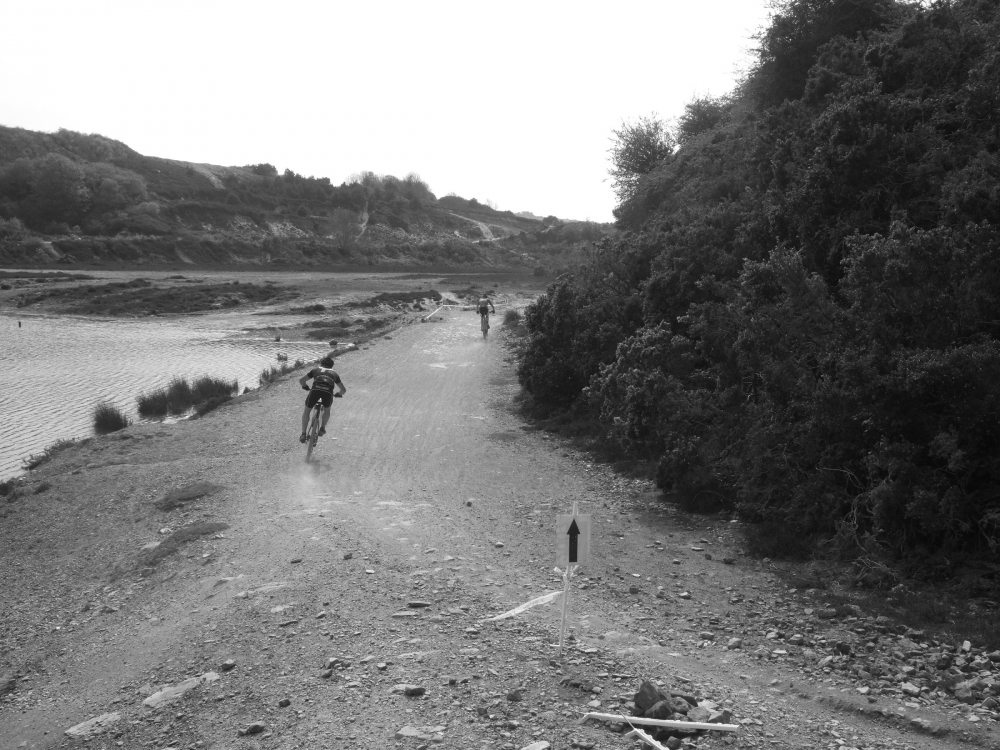 After managing to make up a few places on the longest climb, I was sitting in 8th, but wasn't really feeling that strong, and the top 5 had already gone out of sight. If I had got a better start, I may well have been able to latch on to a wheel and stick there, but there was no point in wondering about 'what if', I had to take it as it came.

I maintained my 8th position through the second lap, right up until my chain bounced off just before I got back to the arena (a chainguide is on the shopping list now, narrow-wide chainrings just don't seem to be enough sometimes). While I was fiddling around getting the bugger back on, I was passed by two other racers, but I just about managed to get back up to them before we hit the singletrack. I put in a big effort on the little climb just after this, managing to get to the front just before the long descent.

This was where my race started to go downhill. After my dropped chain, any consideration for conservative descending and tyre preservation went out the window. I pushed hard, fuelled by anger, opening up a gap on the downhill sections, until my charge was abruptly cut short, by the all too familiar hiss of escaping air.

I managed to get enough pressure in the tyre to get me around the rest of the lap, and stopped at the tech zone for a wheel change. The pit monkey (Dad), did a great job, especially considering it was the first time we'd had to do this in a race, and I was quickly giving chase again.

However, my desire to make up lost places overcame logic in my mind, and I pushed hard on the descent again. Inevitably, I punctured again, although not quite in the same place. Instead, the tyre began to soften before the Down to Brown drop, which I then tried to ride, hitting the deck after the tyre rolled off the rim halfway down.

So I stuffed a tube in, rather half-heartedly, knowing my race was as good as over by this point, and rode on. I hadn't managed to properly inflate the tube though, and a hit on an uphill rock was enough to pinch it against the rim, and I was left deflated once again.

This time I had run out of CO2 cylinders and out of motivation, so I began the long and depressing trudge back to the finish, watching people I should have been riding against fly past.

At this point I didn't feel too bad about my ruined race, and kept up a smile all the way, even trying a little wheelie across the line. I went off to congratulate winners - Dylan Kerfoot-Robson in the juniors, winning in a sprint with Mark McGuire – and share some stories of disappointment with the many others that had punctured.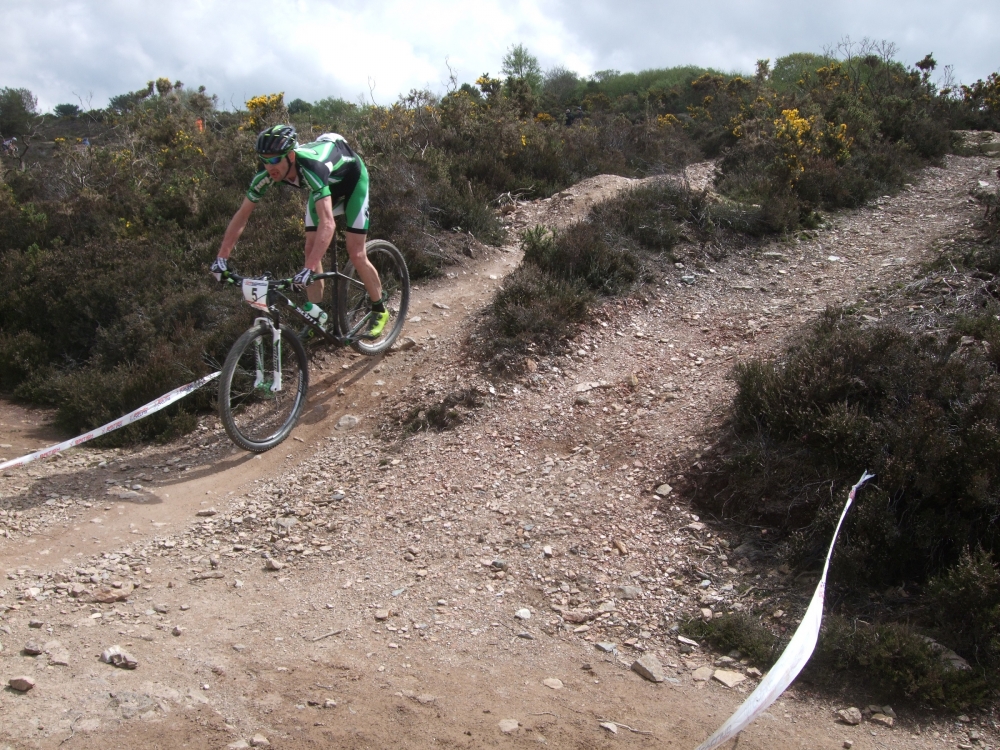 Paul Oldham rode to what was, unbelievably, his first victory in a BC series elite race! He kept smooth and consistent over the whole race, after Grant Ferguson suffered the same fate as me and many others, but still managed to slot in behind Steve James for third place after a wheel change.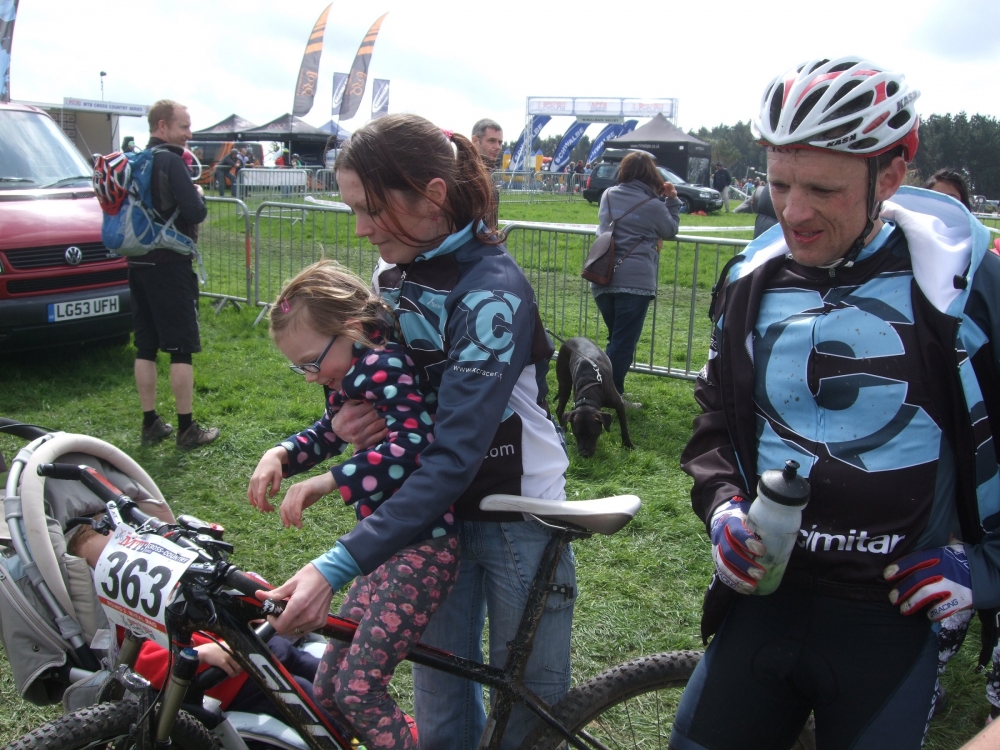 Our XCracer top performers of the day were Phil and Donna Morris: Donna took a victory in the Open women's category – she had to ride on the Saturday to avoid childcare/racing conflicts, and there were no entries in Sport women; Phil raced to a fine win in the hotly contested Master category, making up time lost from a dropped chain to beat second placed Kim Little by 19 seconds.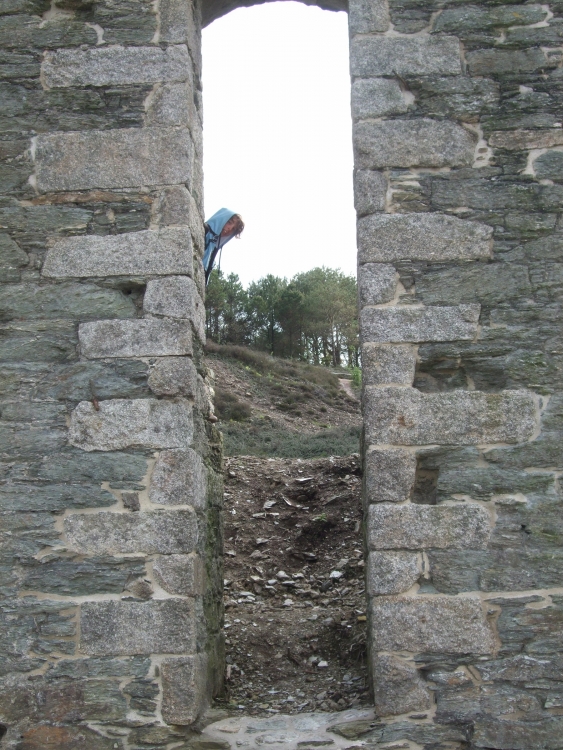 While Mum relaxed in the tent, me and Dad headed out armed with the camera and some binoculars to explore some more of the amazing Cornish history scattered about the area and watch the Veteran's categories.

These were plagued with mechanical issues just as much as the morning races, including XCracer/Scimitar's Ant White, who was riding strongly in the vets, in second position, when his race was also put to an end by deflated tyres.

As we had a long drive ahead of us, we stayed in Cornwall on the Sunday night, instead preferring to drive in the light of the morning. We went off to a nice pub for a meal, and then retired to the campsite to rest up for the drive.

I don't normally dwell too much on bad results; I try to learn from them and get rid of mistakes, then leave them behind. But this time, a combination of disappointment, fatigue, and possibly boredom at being stuck in a tent caught up with me, and I spent a bit of time sitting in the car trying to calm down. I didn't stay angry for too long though, and got a good night's sleep under a starry sky.

So a weekend of ups and downs, although a few more downs that I would have liked. But there's plenty to be learnt from the weekend, which should hopefully help me get up to a better result at the next round.

Thank you to my parents, who put up with all this biking stuff, and provide support that I couldn't do without; and Scimitar clothing, Accelerade, Mt Zoom and Exposure lights.


(If any of the pictures in the report and the gallery below have you in, feel free to use them, and I could send you a higher quality version if you get in touch.)

---
Click any of the images below for a larger view / slideshow
---
More on the 2014 BC National MTB Cross Country Series Rd 2:
Event Calendar Listing
Blogger Info:
---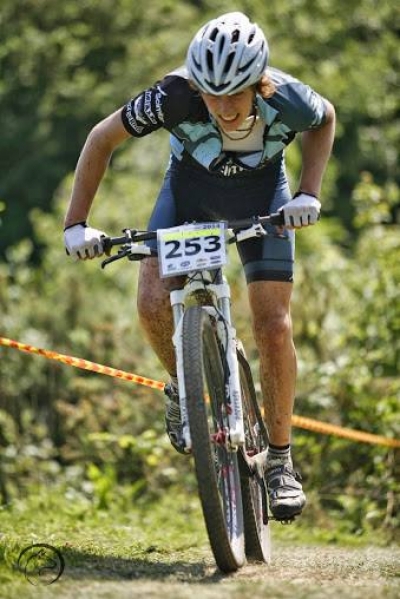 I've only been racing since early 2012, but been mountain biking since the age of 10. I try to balance training and A-level studies, then you get to read about it on here!
Thanks to XCracer, Scimitar, MtZoom, Accelerade and Exposure for all the help.
Read More By Paddy
---
Disclaimer:
This blog post was written by a third party and their views do not necessarily reflect the views of XCRacer.com