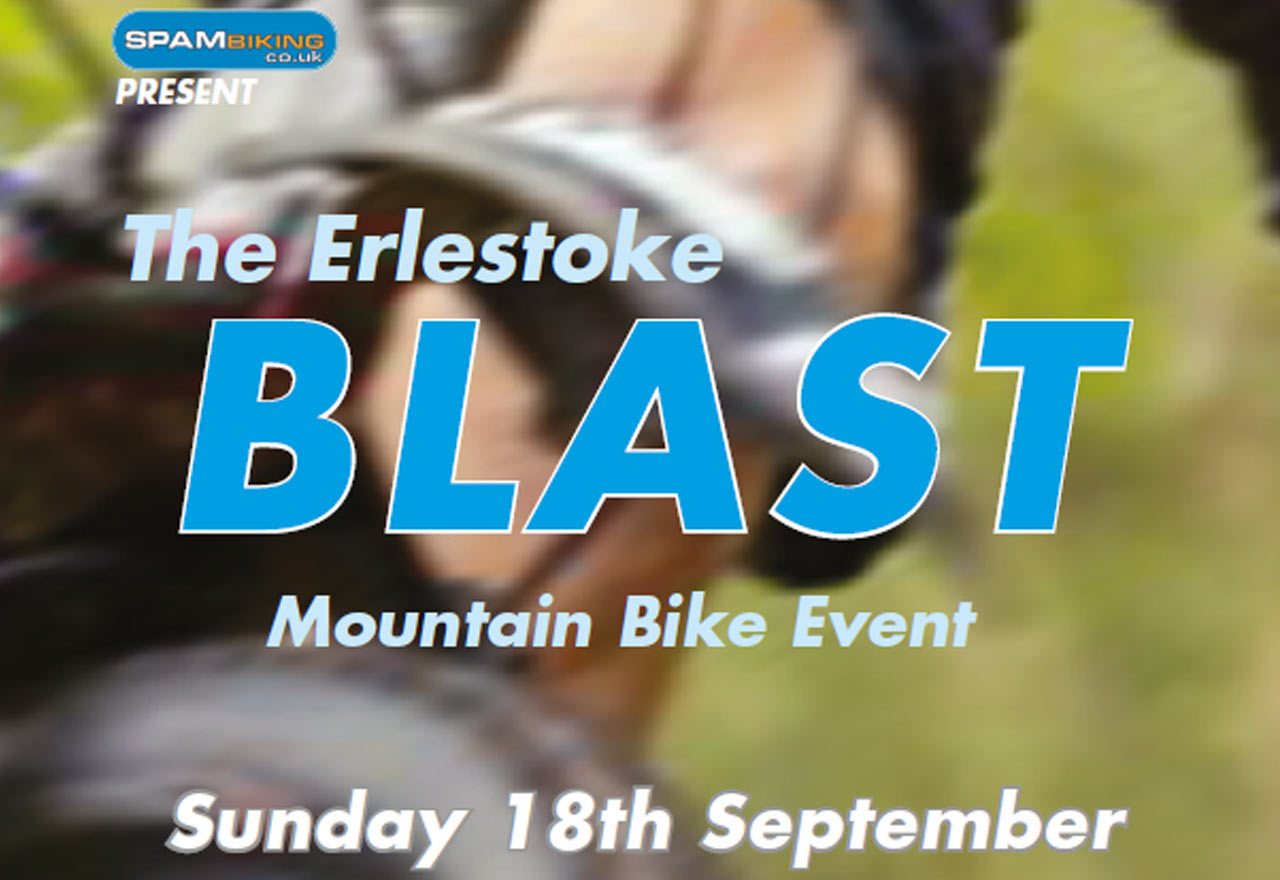 The Erlestoke Blast 2016
18th September 2016 | Erlestoke Camp training area
Organised by:
Browse upcoming and previous events by SPAM Biking
---
---
Unfortunately this event is now cancelled
WE ARE BACK!! Yes, after some long conversations and email exchanges we have at last got it sorted!
We are back in business, so here is the Erlestoke Blast, this time we have a shortened loop of araound 20km which will contain all of the wonderful swoopy flowing single track, some short sharp climbs, a little open grassland tracks then back into the single track. All in all a great mix of terrain with a challenging route. It will bring a smile to all riders we hope and we are offering a "low" entry price of just £15! You choose 1, 2, or 3 laps all the same price.
We will have some spot prizes, Food, cake and drinks on site along with Sean from Bertie Maffoons providing MTB support and parts. Signing on from 8am with the event starting at 10.00 am.
So come on down and have a great days riding at our friendly MTB event.
Location:
Erlestoke Camp training area
just off the B3098, Erlestoke, Wiltshire, SN10 5TU
View Erlestoke Camp training area on a larger map »
---
Official Event Website:
www.spambiking.org/The-Blast/
---
Event Organiser:
SPAM Biking
---