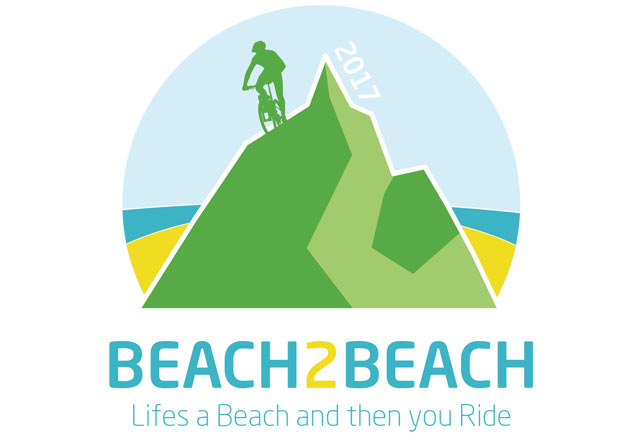 Beach 2 Beach
23rd - 25th June 2017 | Somerset to South Devon
Organised by:
Browse upcoming and previous events by In Event
---
---
This Event will be back in 2018
Beach2Beach is 3 days of fabulous Mountain Biking - crossing England from the Bristol Channel to the English Channel.
Starting June 23 on the beach in Somerset the fully waymarked route takes in 2 national parks, private forest, cycle trail, bridleways and as little tarmac as possible with a finish on the beach in South Devon for pizza and a dip in the sea on June 25.
With mechanic support, cake stops, camping, bike storage, hot showers, evening entertainment, luggage transfers all included it's your chance to take on a new adventure in 2017 and experience 200km of fantastic riding in Somerset and Devon.
Early Bird entries open on Christmas Day and are limited to 150 in 2017.
Entry fee increases are as follows:
by December 31 - £175
by January 31 - £199
by February 28 - £225
by March 31 - £250
From April 1 - £275
What's included in price:
3 days of fantastic off road riding
Camping stops for 3 nights (not including last night)
Hot showers at each campsite
Water and cake stations on route.
Mechanic support each night and at feed stations
Bag transfer between each campsite
Campsite support to erect and dismantle your tents
Timing for all 3 days
Finishers award
Live entertainment for 3 nights
Bike Wash and overnight storage.
Waymarked route
GPS of route
What else is available (at extra cost)
Catering and beer available on site for breakfast and evening meal.
Sports Physio available each evening
Pick up from Tiverton Parkway railway station and return.
Charging station for E Bikes (must be booked in advance)
FAQ
Can I ride on my own?
Yes, we think you'll make plenty of friends on the way If you do book as a pair there is a 7.5% discount available.
Is it a race?
No, but we will have cut off times to ensure we get everyone there before it gets dark (although this will be the longest days of daylight of the Summer)
Can I leave my car at start/finish?
Yes
I've got a caravan/motor home - can I bring it?
Yes - if you have someone to drive it for you. This must be pre booked to ensure we have adequate space for all. We cannot guarantee the availability of an electric hook up but this may be available at extra cost.
What if I need to pull out?
We don't do refunds but will allow an event transfer to this or our sister event Pivot twentyfour12 for a £15 fee if we receive notice at least 10 days before the event.
Can transfer my entry to someone else?
Yes, again we will transfer an entry for a £15 admin fee if we receive the details at least 2 days before the start of the event.
When do I register?
Event sign on and number board pick up will be held at the event campsite the night before the ride starts. There is no signing on the day of the event start.
I've not ridden off road before - will I be okay?
No, we feel the nature of the route means you will need to have experience of riding off road in varied conditions before
Can I do it on a cross bike?
No this is a mountain bike event and you will need one.
Location:
Somerset to South Devon
, , ,
View Somerset to South Devon on a larger map »
---
Official Event Website:
www.beach2beach.co.uk
---
Event Organiser:
In Event
---