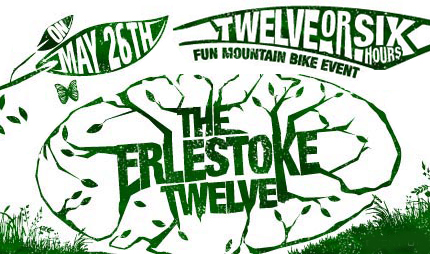 Erlestoke Twelve
26th May 2012 | Erlestoke
Organised by:
Browse upcoming and previous events by SPAM Biking
---
---
After its success last year Erlestoke Twelve is back!

This year there will be a Twelve hour option and two Six hour options, one starting at midday and the other at 6pm. The event can be ridden as a Team, a Pair or Solo. There is also a Singlespeed category. Profits raised from the event will be donated to local charities.

With so many options available we feel that this event will suit everyone's needs. Whether you're a hard core Soloist ridng for 12 hours or want to take it easy in a team doing a 6 hour there is something for everyone.

The course consists of a 7 mile lap offering fantastic mountain biking including fast tracks, grassy inclines and descents and boasts almost 50%, fun, technical wooded singletrack leaving riders grinning from ear to ear!

There will be a Race Village offering demo bikes from CHARGE, trade stands, official timing with up to date lap times on display, quality catering and MULE BAR will be offering tasters and top tunes! Full medical support will also be on stand-by.

The event is limited to around 500 riders so book early to avoid disappointment. If there are places left they will be available on the day but we can't guarantee this. The closing date for pre entry is 24th May 2012.

Registration will be open from 8:00am until 11:30am (for all races) and again from 4:00pm to 5:00pm for the 6pm race.

There will be a mass start at midday for both the 12 hour and the first 6 hour race. The first 6 hour race will finish at 18:00 and the 12 hour will finish at midnight. The second 6 hour race will start at 18:00 and finish at midnight.

Only entrants with an official number board will be allowed on the course.

Lights must be used from 8pm onwards.

The event takes place on MOD land and may be cancelled by the MOD at any time. If this happens we will seek an alternative venue and refunds will be available.
Location:
Erlestoke
Westbury Road, Erlestoke, Wiltshire, SN10 5TU
View Erlestoke on a larger map »
---
Official Event Website:
erlestoketwelve.com
---
Event Organiser:
SPAM Biking
---