---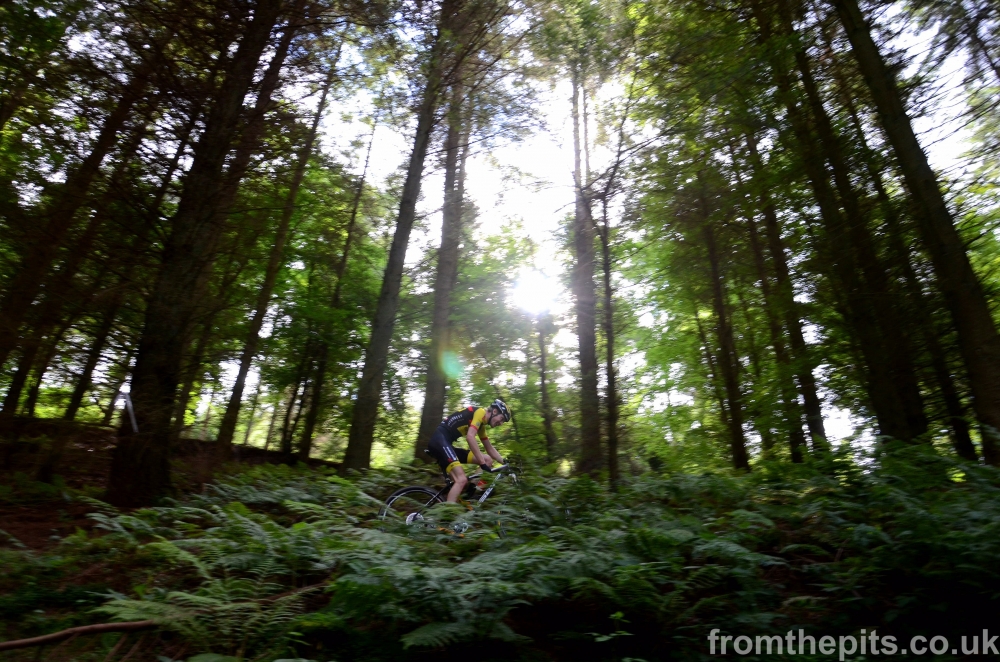 Senior National XCO Championships, Hopton Woods.
Share on Facebook
Share on Twitter
Published: 22nd July, 2014
The week preceding the National Championships was one of weather watching. Some relished the thought of thunder, and others prayed that the storms would steer clear.

By the time the course opened for practice, Hopton Woods had certainly seen some rain. Bikes were returning muddy, and many riders were sporting a brown side and bloodied and bruised knees and elbows. That said, most were highly complimentary of the track; the tough opening climb balanced with the technical descent to the finish.


Sunday was indeed a sun day. The course was quickly drying and the biggest domestic race of the year was upon us.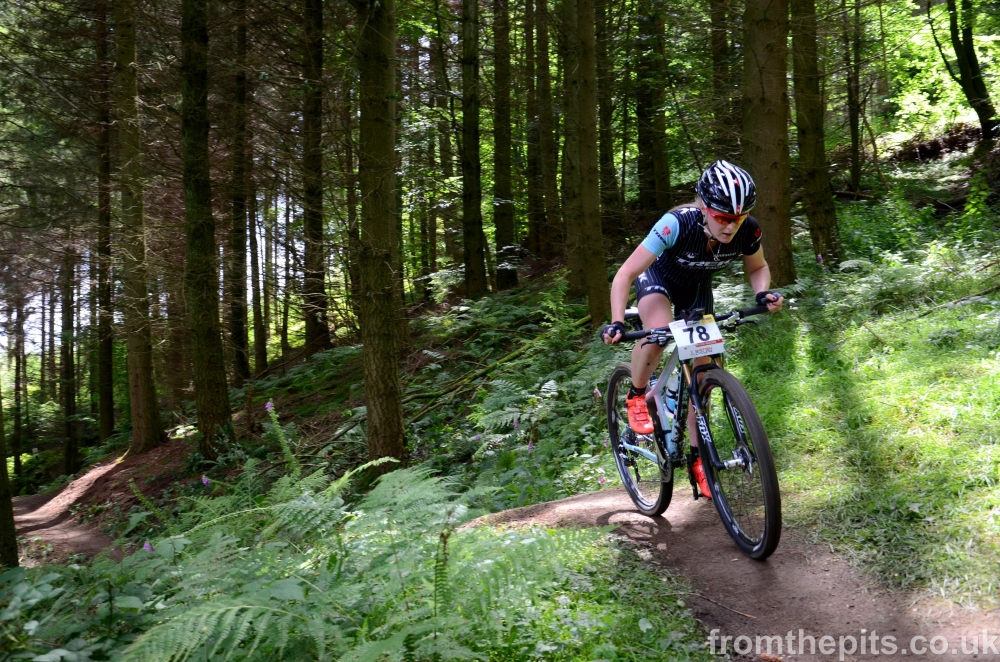 The Senior Women's Championship was won from 18th place on the grid, but it was no underdog surprise, instead consolidation that Annie Last's comeback to racing after back injury is successful even if not yet complete.

Last stamped her authority on the race early on, establishing a comfortable lead in a comfortable looking manner. Behind her were Kerry MacPhee and Jessie Roberts - both in the form of their lives ahead of their home Games. Missing from the Scottish contingent was defending British Champion, Lee Craigie. It was with evident, and rather heartbreaking, disappointment that Craigie decided to forego the race after a crash in training on Saturday left her with deep bruising to her calf muscle. With the Commonwealth Games just around the corner she played it safe rather than sorry.


Back to the race, and also showing fantastic form this season was Mel Alexander. She was sandwiched between the Scottish duo and Annie Simpson, a rider who has historically gone well at Hopton.

The time gaps opened up, and then, for the most part, settled quickly. By the end of lap one, Last already had a twenty-seven second advantage, and MacPhee was beginning to distance Roberts. Last's high cadence and technical prowess made her win look easy, the only sign of weakness being an occasional stretch and wiggle of her back.
MacPhee, too, was looking strong. After recently spending a few days in hospital with an infection from an elbow injury, she wasn't feeling too chipper. However, it seems the enforced rest had served her well and a silver medal firmly establishes her at the top end of British cross-country after only two seasons racing.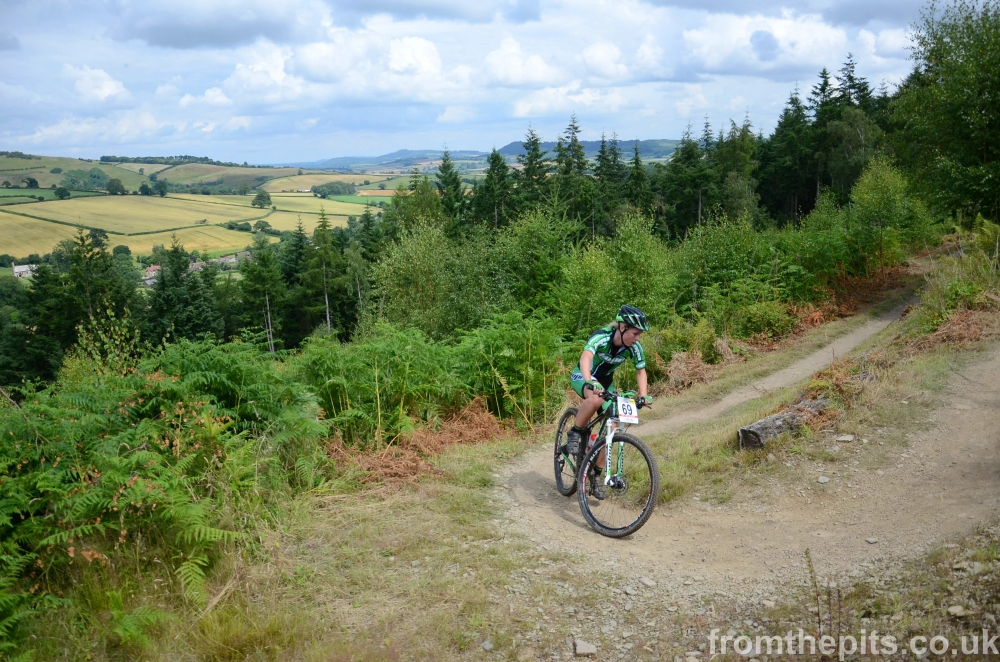 Roberts was chasing hard the whole race, never looking to have given up on the chance of catching MacPhee. By the end of six laps, though, the gap had grown to almost thirty seconds. Alexander was a further three and a half minutes back in fourth, and behind her a real battle for fifth had been fought out in the closing lap. Simpson had looked strong and safe in fifth until the results of a practice lap crash reared their head in the form of serious cramp. First in the calf muscles and then - as she explained in slightly pained laughter - in muscles she didn't even know existed! As Simpson swept into the arena at the end of the penultimate lap she was followed by Nicky Healy, a rider who has come into great form in the past weeks and was finding the hilly course surprisingly to her liking. Simpson had to concede her fifth spot to Healy on the final lap, but was still happy to take sixth.

Maddie Horton, Maxine Filby, Jules Toone and Rachel Fenton rounded out the top ten as Annie Last was welcomed up onto the podium and pulled on the National Champions jersey that she has worn so well in previous years, and will surely do justice to once again.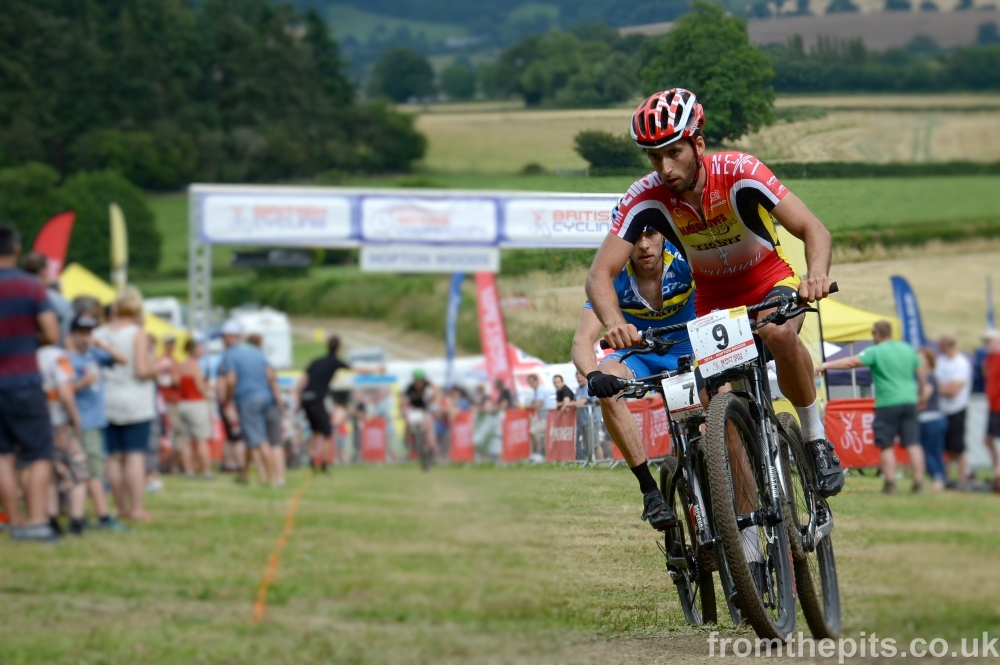 Another rider who has worn the red, white and blue bands before is Grant Ferguson. He came to Hopton as defending Champion, determined to retain his stripes and confident that his form, and the course, were conducive to doing so.

Gridded first, Ferguson had a clean run at the opening lap and managed to pull out a small advantage as the race returned to the arena for the first time. Paul Oldham headed the chase, followed, each at a couple of seconds interval, by Hamish Batchelor, Dan Fleeman, Ian Field, Liam Killeen, David Fletcher, Gareth Montgomerie and Jason Boutell.

Ferguson was on a solo mission, and nobody looked capable of stopping him. After establishing an early gap the pressure was lessened and Ferguson found a good rhythm. Liam Killeen, too, had settled into a consistent and fast pace and climbed from near the back of the grid to nearly the front of the race.

Friends and Dig Deep Coaching colleagues Dan Fleeman and Ian Field were together in fourth and fifth, talking tactics about how they might be able to catch back to Oldham in third. Fleeman and his climbing legs were dispatched and the gap began to tumble. And then so did Fleeman. He was not the only rider to be caught out by the descent (namely Fletcher having a race, and Commonwealth Games, ending crash on lap three). With Fleeman down, Field took up the mantle of podium chaser but was ultimately unable to pull off the challenge.

By the second half of the seven lap race, Ferguson, Killeen and Oldham were, barring accident or incident, all set for the medals. With great support from the crowds, the three riders showed great class both up and down hill and were well-deserving podium placers.
Field was fourth and Fleeman fifth. They were followed Montgomerie, Boutell, Adrian Lansley, Phil Pearce and Batchelor.
Ferguson was all smiles, happy to have defended his title and in such a commanding manner among a field of such in-form riders. The twenty-year old is shining, and most is certainly a very bright light for the future.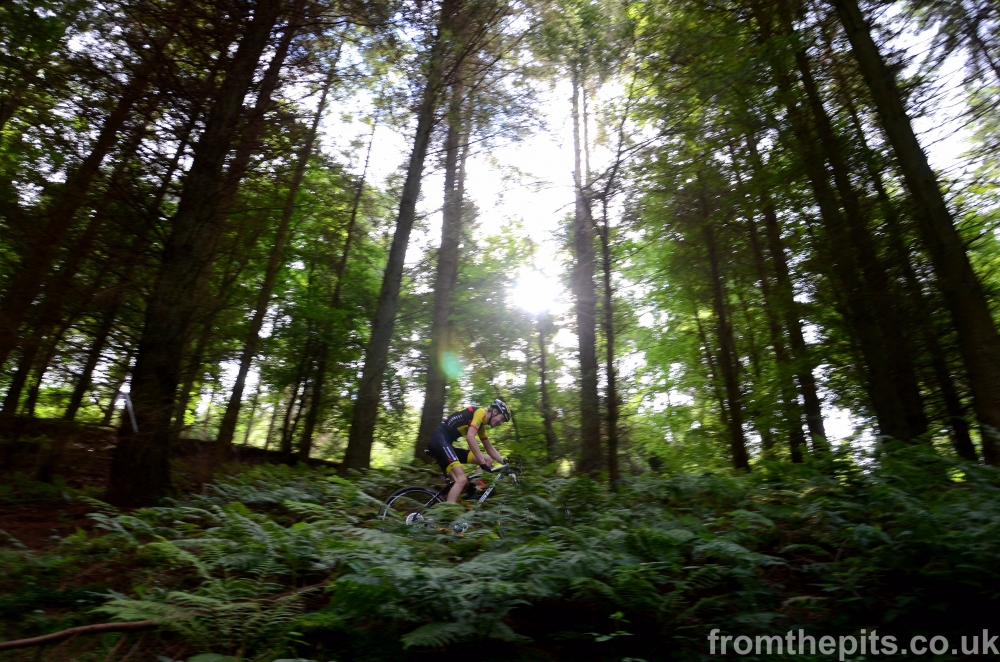 ---
More on the 2014 BC National Cross Country Championships:
Event Calendar Listing
Blogger Info:
---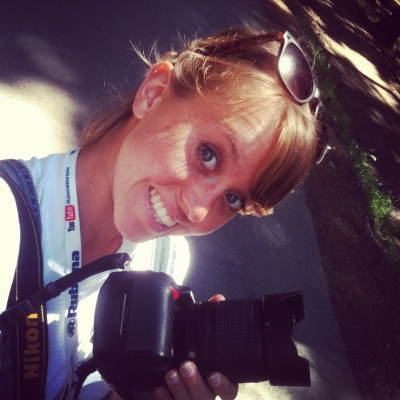 Read More By Anna
---
Disclaimer:
This blog post was written by a third party and their views do not necessarily reflect the views of XCRacer.com