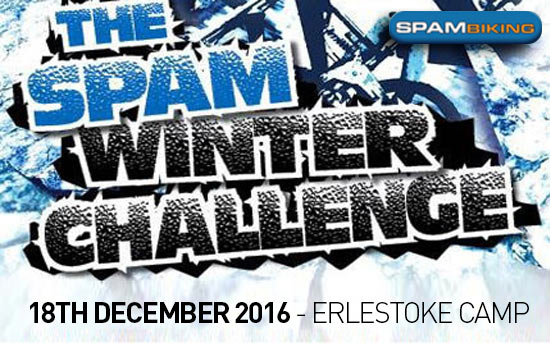 The SPAM Winter Challenge 2016
18th December 2016 | Erlestoke Camp
Organised by:
Browse upcoming and previous events by SPAM Biking
---
---
At Last we can say with confidence... The SPAM WINTER Challenge WILL RUN this time!

We've spoken with Landmarc and the licence has been agreed, so it is all systems GO! Due to the way Christmas falls this year we have had to opt for an event the week before and it will run on Sunday 18th December. This will give you all a chance to blow off any excess before you "top up" over the festive break! The route will be run as in the past with three distances, a 25km "family" friendly course and for those of less experience, the 35 and 50km route share much the same at the start with some off road tracks, then joins up with the 25 for a blast through the deserted village of Imber before splitting, at this point the 50's will tackle the warminster loop which has hills and off-road. All the routes join again before the finish with the 50's tackling "Salisbury hollow" on their own...

Signing on from 8am and start times from 10am for the 50's 10.10am for 35kms and 10.20 for the 25's. So get your entries in now as we "all" need this event to run!
Location:
Erlestoke Camp
just off the B3098 opposite Erlestoke Prison, Erlestoke, Nr Devizes, Wilshire, SN10 5TU
View Erlestoke Camp on a larger map »
---
Official Event Website:
www.spambiking.org
---
Event Organiser:
SPAM Biking
---